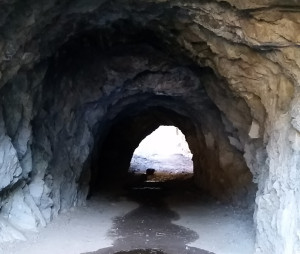 TRAIL NAME: Griffith Observatory Parking Lot to Bronson Canyon Cave
HIKE UPDATE (as of Oct 30, 6:22am):  Hike is postponed until next Sunday. Thanks for your understanding. New date: Sunday, Nov 06.
HIKE DATE:  Sunday, November 06, 2016
MEETING TIME: 8:00am – 8:20am
(We'll wait about 20 mins, and we'll leave the trail head at 8:20am)
Return approx: 1:00 pm
HIKE LEAD: Jason Bazalar
HIKE LEVEL: Level 5 – (Mild Uphill, plenty of easier sections, level mostly because of distance)
WHAT IS A HIKING LEVEL?:
Find out more about hiking levels here:
https://latrailhikers.com/about/hike-levels/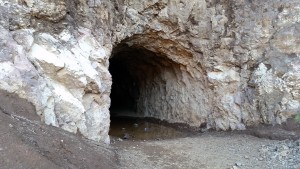 HIKE RSVP (Optional):
https://www.facebook.com/latrailhikers/events
HIKE DURATION: 4 Hours (approx)
HIKE DISTANCE: 7.2 Miles Roundtrip (3.5 Miles one-way)
MEETING LOCATION:
Griffith Observatory Top Parking Lot
(Top of the hill by George Harrison Tree; Farthest from the actual Observatory near Parking Lot entrance at the top)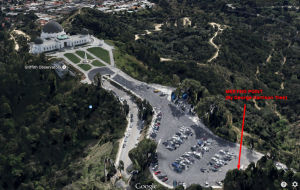 2800 E Observatory Ave.
Los Angeles, CA 90027
[Click on the address above or scroll down for Meeting Point Map]
PARKING: There is no charge for parking at the Observatory Parking Lot.
TRAIL WALKTHROUGH: We meet at the Griffith Observatory Parking lot (Closest to the George Harrison Tree Plaque, farthest side from the Observatory) as our meeting point. This will be a 3.5 mile hike to the Bronson Caves. Although there is parking near the caves, we'll take this opportunity for a great hike to the cave area. The trail will be relatively mild, it will be a level 5 because of the distance for the most part (you can think of it as a 7.5 mile round trip Level 4 trail hike).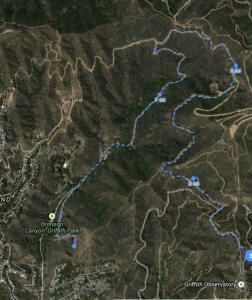 After meeting at the parking lot, we'll go past the Berlin Forest area and head towards the top of the tunnel area where we'll take a trail down towards the bottom of the tunnel to take a mostly shady paved Mt. Hollywood Dr., which we'll take for about 1.5 miles.  After that, we'll jump back on the dirt Mulholland Hwy trail for a bit and start heading to the Canyon Dr trail. Once at Canyon Dr, we'll take that trail south for about 1.4 miles until we reach the Bronson Canyon/Caves area. While in this area, we'll take some time to explore the caves. We'll take a break to take some snacks.  We return on the slightly similar path, but we'll experience some slight uphill sections on the way back up Canyon Dr.
WATER REQUIRED. WATER CHECK WILL BE PERFORMED. If you do not take enough water or are not appropriately equipped for this hike, you will be turned away from doing this hike with us even if you show up. Please note, that we have expectations for Level 5 hikers.
REQUIRED: 2 to 3 Liters of water, a hat/sunscreen, a good small lunch/snack for the midway point. Must have a light breakfast bite to prior to hike.
RECOMMENDED: Comfortable walking shoes (Distance is a factor). Long Wind Breaker Pants (so dry brush doesn't hit your legs). Double the water you usually take (usually a backpack or camel back are good to carry your hydration liquids).  Small Snack to eat when we get to the cave areas. Use the restroom prior to meeting time as there are none along the way.
DOG FRIENDLY?: Yes. However, it must be on a leash, have hiking experience, and must be friendly with other dogs and hikers. Must bring water and a container for it to drink from. And must pick up after your pet.
HOW DO I PARTICIPATE WITH THE GROUP ON THIS HIKE?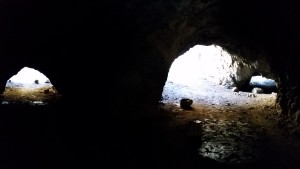 1. Read the Hike's Details we link at the very top of this page.
2. Make sure that the Hike Level accommodates your hiking experience.
3. If, and only if it suits you, then RSVP for this event and show up the day of the hike with all necessary gear and water (we mention everything you need on the details page for this hike).
MY FRIEND SAID I CAN DO THIS HIKE, I SHOULD BE ABLE TO DO IT, RIGHT?
We take your safety quite seriously, and would not like for you to attend a hike you're not ready for.  You know your body and hiking experience better than your friends. Whether you are a first-timer or an experienced hiker, please read our hike details page as the hike may not suite your experience level. We have a better experience if every hike has hikers of the intended level.
DISCLAIMER: LA Trail Hikers and its Leads/Organizers/Participants do not take responsibility for any harm,bodily injury, accidents, or damage to personal property. By clicking "Attending," or attending the hike, you confirming that you understand that all outdoor activity such as hiking, backpacking, and trekking have an associated danger, and will not hold any hike lead/organizer, participant, LA Trail Hikers, or any group associated pet responsible for any hazard to your well being. Additionally, you will not be allowed to participate with the group if you are not adequately prepared with enough water and the right gear/equipment/nutrition essential to complete the hike. You are fully responsible for yourself.
MAP: