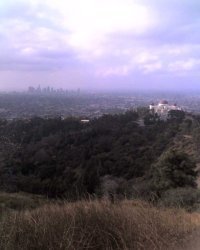 REAL TRAIL NAME: Griffith Park East Area Hike
*** THIS PAGE IS NOT UP TO DATE ***
LAST HIKE DATE:  Sunday, March 02, 2014
MEETING TIME: 3:30 PM
(We'll  15 mins past the meeting time and depart the meeting point at 3:45 pm)
HIKE LEAD: TBA
HIKE LEVEL: Level 6 – (Not for beginners)
WHAT IS A HIKING LEVEL?:
Find out more about hiking levels here:
https://latrailhikers.com/about/hike-levels/
MEETING PLACE: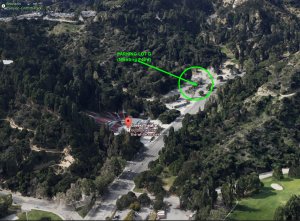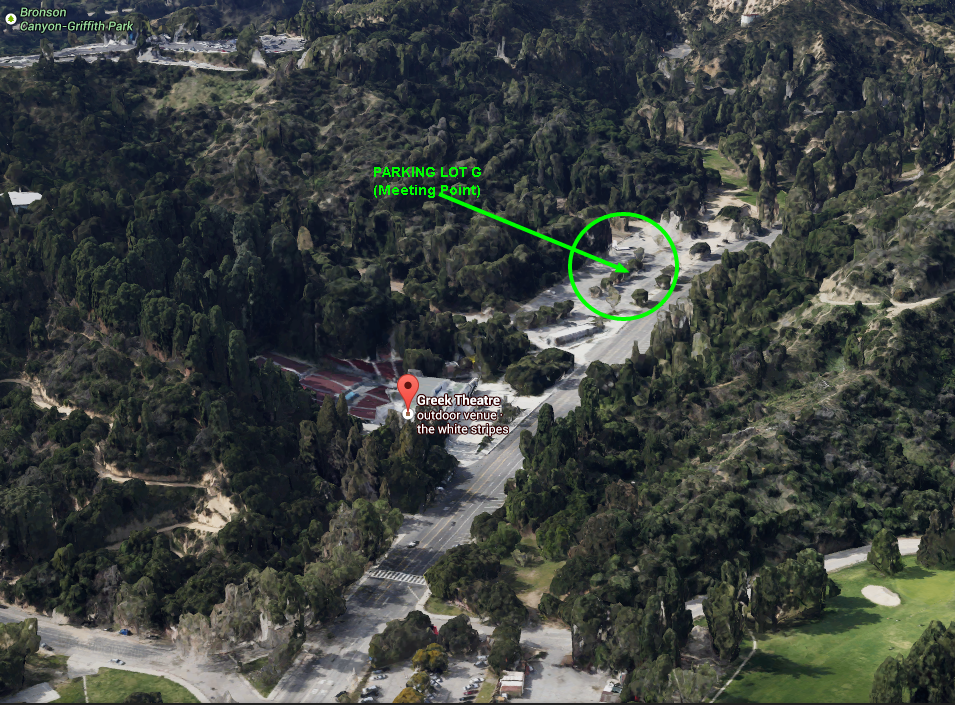 Parking Lot north of (just after) the Greek Theater
2700 North Vermont Ave.
Los Angeles, CA 90027
(This is the Greek Theater's address, but we'll meet in the parking lot north the Greek theater, just before you start going up to the Observatory hill.)
DISTANCE: 6 miles round trip (Approx.)

DURATION: 3 Hours (Approx.)
PARKING: Free.
DOG-FRIENDLY?: Although they are allowed in the park, we do not recommend bring them on this level hike.
TRAIL WALKTHROUGH:  We begin an the main trail which will lead us to the base of a hill climb.  The hill climb is a steep climb and may require some people to hold on to surrounding terrain.  It is well stepped and can be conquered at a slow rhythm.  We will then go up a small peak which will give us a great view of the Los Angeles basin and some of the burbank/Glendale area.  We will then go down to another platform for a closer view.  The rest of the trail will go in an impromptu format until we head back to the parking lot.
WATER REQUIRED. WATER CHECK WILL BE PERFORMED. If you do not take enough water or are not appropriately equipped for this hike, you will be turned away from doing this hike with us even if you show up. Hydration packs are great for such water necessities. Please note, that we have expectations for evening hikers. Read all the details.
REQUIREMENTS:  WATER 2 to 3 Liters of water OR about three to four 20oz bottles of water. Comfortable hiking/sports shoes with good grip.
RECOMMENDED: Comfortable hiking shoes with good grip.  Hiking sticks/poles help you go up hill and keep you balanced when going downhill. Sunscreen and a hat to keep your eyes out of the sun.
RESTROOMS: There are a couple at the meeting point. There are no restrooms along the way, so please make sure you take care of any needs prior to the meeting time. Also, this is not an excuse not to bring water. Water, and keeping hydrated, is required for all our hikes.
RSVP ONLINE:
Facebook – https://www.facebook.com/latrailhikers/events

HOW DO I PARTICIPATE WITH THE GROUP ON THIS HIKE?
1. Read the Hike's Details we link at the very top of this page.
2. Make sure that the Hike Level accommodates your hiking experience.
3. If, and only if it suits you, then RSVP for this event and show up the day of the hike with all necessary gear and water (we mention everything you need on the details page for this hike).
MY FRIEND SAID I CAN DO THIS HIKE, I SHOULD BE ABLE TO DO IT, RIGHT?
Contrary to popular belief, you know your body and hiking experience better than your friends. Whether you are a first-timer or an experienced hiker, please read our hike details page as the hike may not suite your experience level. We have a better experience if every hike has hikers of the intended level.
DISCLAIMER: LA Trail Hikers and its Leads/Organizers/Participants do not take responsibility for any harm,bodily injury, accidents, or damage to personal property. By clicking "Attending," or attending the hike, you confirming that you understand that all outdoor activity such as hiking, backpacking, and trekking have an associated danger, and will not hold any hike lead/organizer, participant, LA Trail Hikers, or any group associated pet responsible for any hazard to your well being. Additionally, you will not be allowed to participate with the group if you are not adequately prepared with enough water and the right gear/equipment/nutrition essential to complete the hike. You are fully responsible for yourself.
MAP: