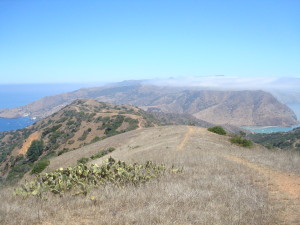 REAL HIKE NAME: Trans Catalina Trail Hike
HIKE DATE: Friday, August 8, 2014
*** EXPERIENCED LEVEL HIKE ***
Only intended for the well prepared, experienced, and serious trekker. Although Catalina Island is a great place to visit, you must note that this hike will highly challenging and is not suitable for all hikers. Please make sure you are well aware and do not put yourself up for a challenge you may not be ready for. Thanks for your understanding.
MEETING TIME: 8:30 am
(We will meet at the meeting point until we are ready to board the ferry. )
HIKE LEAD: TBA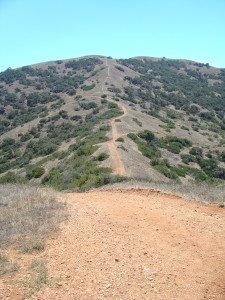 HIKE LEVEL:  Level 10
(Highly Strenuous) No First-Time/Beginner/Moderate Level Hikers, No Kids, No Dogs.

WHAT IS A HIKING LEVEL?:
Find out more about hiking levels here:
https://latrailhikers.com/about/hike-levels/
HIKE RSVP:
https://www.facebook.com/latrailhikers/events
HIKE DURATION: 8-9 Hours
HIKE LENGTH: 13-15 Miles (Roundtrip)
HIKE WALKTHROUGH: This hike begins in Two Harbors in Catalina Island. Once off the boat, we'll hike up a mile from port to reach the trail head. We'll take the Silver Peak Trail up to the ridge and head west on the trail. Along the ridge you'll see expansive views of the oceans, Channel Islands and the California mainland. From here we'll take the Fenceline Road Trail to Parsons Landing. We'll take lunch here and spend time enjoying the beach. From here we'll take the fire road along the coast back to port at Two Harbors.
WATER REQUIRED. WATER CHECK WILL BE PERFORMED. If you do not take enough water or are not appropriately equipped for this hike, you will be turned away from doing this hike with us even if you show up. Please note, that we have extremely high expectations for Level 10 hikers.
HIKE MINIMAL REQUIREMENTS: You must carry all your food and water for this hike. Two Harbors has no facilities to purchase food or water.
– WATER: 4 to 5 liters of water. (If you can, bring electrolytes as part of one of your water sources, or as tablets to add to one of your water bottles. )
– Sun Protection (sunscreen, a hat)
– Food (lunch ) and snacks
– As an experienced hiker, you should take all proper hiking gear/footwear that will help you on this hike.
ADDITIONAL RECOMMENDATIONS:
– Plenty of good rest the night.
– Must have a good breakfast prior.
– Hiking poles
– Flashlight.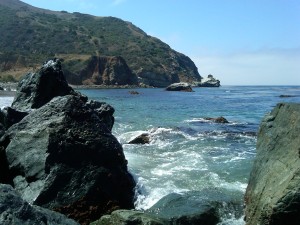 MEETING LOCATION:
Catalina Express (San Pedro Station)
95 Berth St.
San Pedro, CA 90731
800-481-3470
RELATED LINK: http://www.catalinaexpress.com
DRIVING DIRECTIONS TO MEETING POINT FROM L.A.:
– Take the 110 Freeway South to San Pedro (Un.
– Take the Terminal Island, Exit 47 ramp.
– Stay in the right lane, exit Harbor Blvd.
– Follow signs to Catalina Terminal.
PARKING FEE: $12.00 (All Day)
CHARTER BOAT/FERRY INFO:
– Please note:  Each hiker is responsible for purchasing their own ferry ticket, parking, and any other costs for this event.
– It is recommended to purchase your ticket with good time, prior to the day of the hike, to assure you have a ticket on the day of the event.
– Tickets sell quick for specific departures, so make sure you have the right ones ahead of time.
– TICKET COST: $74.50 (Round Trip) –  http://www.catalinaexpress.com/fares.php
– SPECIFIC DEPARTURES: Tickets should be purchased for the specific departures:
Departure FROM San Pedro TO Catalina Island (Two Harbors): 10:00am
Return FROM Catalina Island (Two Harbors) TO San Pedro: 8:20 pm
DOG FRIENDLY? No. Dogs are not permitted on this hike. No Exceptions.
HOW DO I PARTICIPATE WITH THE GROUP ON THIS HIKE?
1. Read the Hike's Details we link at the very top of this page.
2. Make sure that the Hike Level accommodates your hiking experience. YOU MUST BE AN EXPERIENCED HIKER WHO IS ABLE TO KEEP A GOOD HIKING PACE.
3. If, and only if it suits you, then RSVP for this event and show up the day of the hike with all necessary gear and water (we mention everything you need on the details page for this hike).
MY FRIEND SAID I CAN DO THIS HIKE, I SHOULD BE ABLE TO DO IT, RIGHT?
This is not a common easy or moderate hike. THIS HIKE IS INTENDED FOR EXPERIENCED HIKERS ONLY. We take your safety quite seriously, and would not like for you to attend a hike you're not ready for.  You know your body and hiking experience better than your friends. Whether you are a first-timer or an experienced hiker, please read our hike details page as the hike may not suite your experience level. We have a better experience if every hike has hikers of the intended level.
DISCLAIMER: LA Trail Hikers and its Leads/Organizers/Participants do not take responsibility for any harm,bodily injury, accidents, or damage to personal property. By clicking "Attending," or attending the hike, you confirming that you understand that all outdoor activity such as hiking, backpacking, and trekking have an associated danger, and will not hold any hike lead/organizer, participant, LA Trail Hikers, or any group associated pet responsible for any hazard to your well being. Additionally, you will not be allowed to participate with the group if you are not adequately prepared with enough water and the right gear/equipment/nutrition essential to complete the hike. You are fully responsible for yourself.
MAP: