2019 LA TRAIL HIKERS LAS VEGAS ROAD TRIP HIKE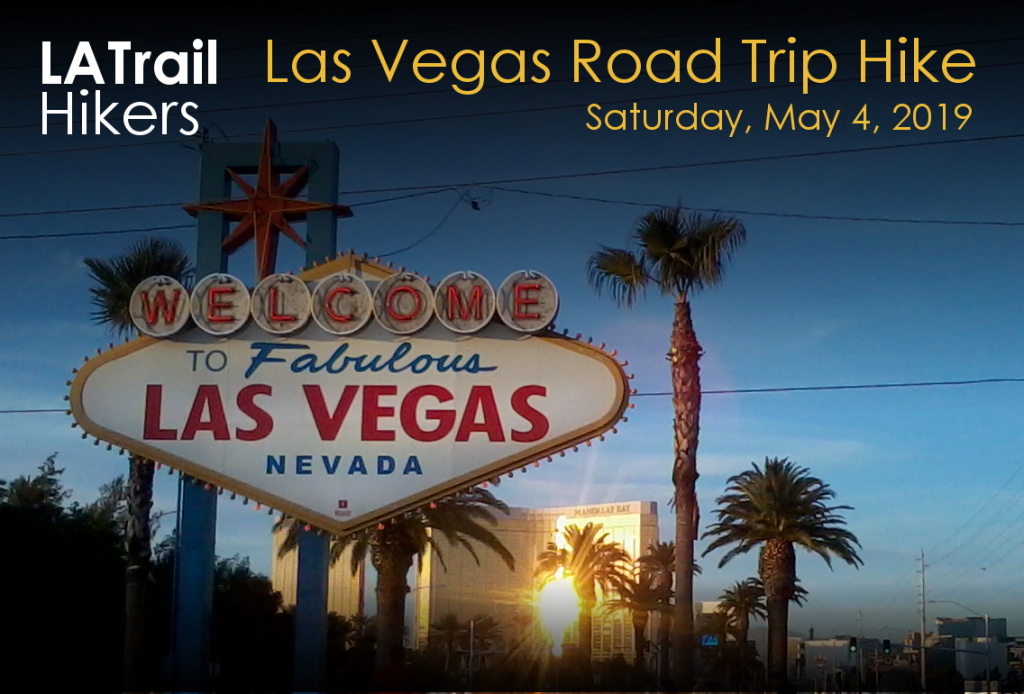 HIKE LOCATION: Mount Charleston, Nevada
*** WEATHER UPDATE ***

We're keeping an eye on the weather. We'll update as needed. But, as of today, Saturday's weather forecast calls for a nice sunny day with weather in the mid 60's during the day.  You'll want to keep warm by packing layers to wear accordingly. Consider bringing gear that may be suitable for slightly wet conditions as the weather can change quite quickly (account for possibly stepping in melted snow patches along some trail areas). Should the weather forecast drastically change on the day of the event, we may have to resort to a backup plan to visit a different hiking area. But, it looks good so far!
EVENT DATE: Saturday, May 04, 2019
EVENT WILL BE FROM: 8:00am to 5:00 pm
LATH HIKE LEADS: Multiple Leads

ROAD TRIP HIKE RSVP:
https://www.facebook.com/events/1976874175950477/
If you have any questions, or are looking for someone to carpool/roomshare with for this event, please feel free to ask on the Facebook event linked above.
MORNING MEETING POINT (ALL HIKERS)
MEETING TIME: 8:00 am – 8:30am
(Please be there on time to avoid missing the group)
MEETING LOCATION:
McDonald's Parking Lot
(Meet in the bigger parking lot between McDonald's and Subway, not on Gas Station side)
1195 E Sahara Ave
Las Vegas, NV 89104
(Major Cross Streets: E. Sahara Ave & S. Maryland Parkway)

Here's an alternative address to same McDonald's if the first one doesn't work for you:
1195 E, NV-589,
Las Vegas, NV 89104

DIRECT LINK: https://goo.gl/maps/87zRUDGzpp1fCJbo9
MEETING WELCOME: We will welcome and coordinate all hikers to go caravan/convoy from this location to Mt. Charleston. We will not leave cars here so please arrange any carpools prior to going to meeting point.
TRAVEL TIME TO MT. CHARLESTON: 55 mins (approx)
(About 50 miles Northeast from the Las Vegas Strip/Meeting Point) – Make sure you have full tank of gas prior to going to the Meeting Location.
WHY AREN'T WE MEETING AT THE PARK?
– First, we need to make sure that all attending hikers have adequate water and snacks. Since there is a gas station at the meeting point, this should help anyone who forgets any items. But, please don't rely on this store as it might run out if too many hikers do this.
– Cell phone reception weak or absent in a many parts of the park. So we want to make sure everyone is together prior to arriving to the park.
– You will be assigned to your caravan/convoy group from the meeting location. Not all hikers will be going to the same meeting at the park.
HIKE SCHEDULE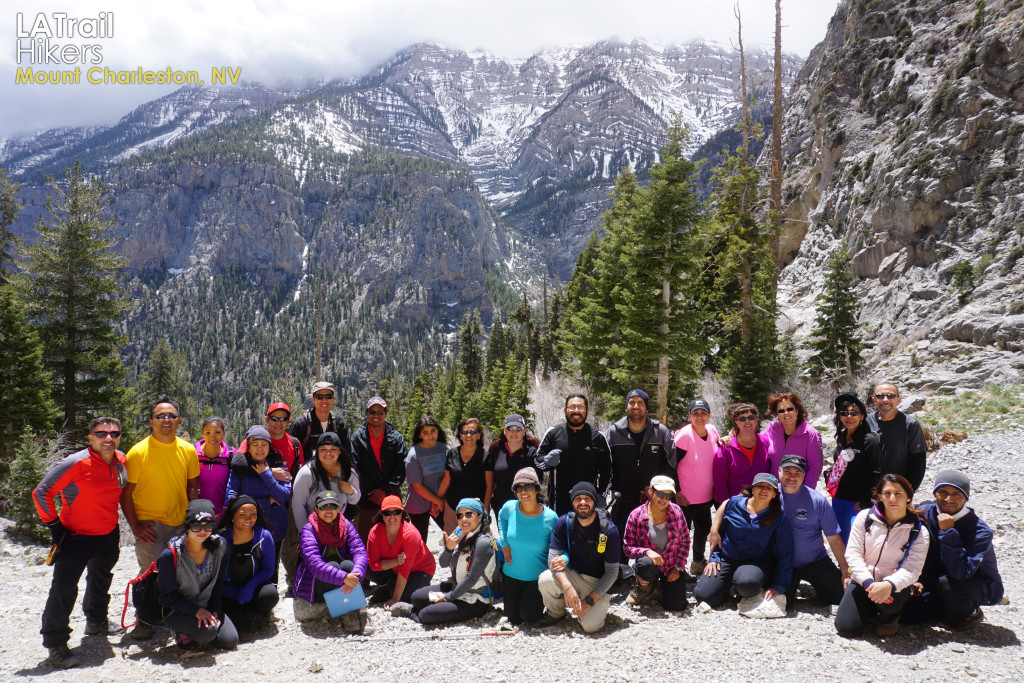 There will be 2 different hikes. One will be an Easier (Level 3) and the other will be a Moderate (Level 5). We'll also be stopping at the Mt. Charleston visitor center and the Desert View areas as noted in the track/set. You can click on the image to the right to see a full version of the schedule.
WHAT IS A HIKING LEVEL?:
Find out more about hiking levels here:
https://latrailhikers.com/about/hike-levels/
MAP OF AREA:
https://www.gomtcharleston.com/wp-content/uploads/day-use-guide-updated-2018-for-website.pdf
SCHEDULED PLAN:
8:00 am to 8:30 am – Meet at designate meeting point.
8:30am to 9:30 am – Drive to Mount Charleston Area (Convoy/Caravan, 55-60 mins)
9:30 am to 11:45 am – Eagle's Nest (Level 4 – Normal/Steady Pace)
12:00 pm to 12:30 pm – Visitor's Center (Non-Hike, Souvenirs, Quick Lunch)
1:00 pm  up to 3:55 pm  – Mary Jane Falls (Level 5 – Slow/Easy Pace)
4:15 pm to 4:50 pm – Desert View (Non-hike, Vista View)
5:00 pm – Ski Resort parking area (Group picture) & end of event
HIKE DESCRIPTIONS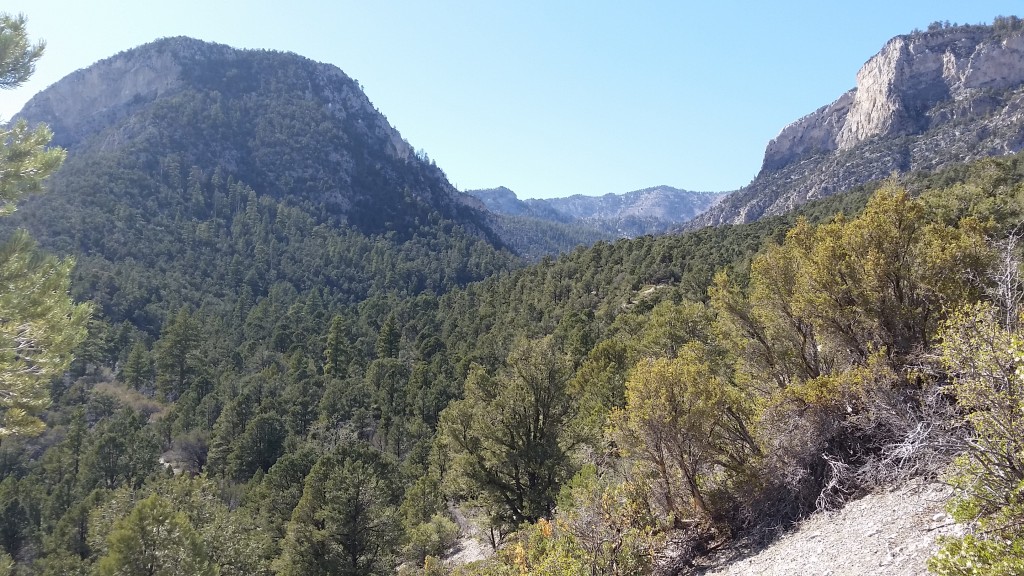 EAGLE'S NEST – (Level 3 – Level 3.5)
DISTANCE: 2.5 Miles (full loop)
TIME: 1 hr 30 mins
PARKING: Hikers will park at across the street from the Fletcher Canyon trail head.
RESTROOMS: No restrooms at this trail. Since this is a shorter hike, you may need to wait until after we finish (or before we arrive) and we get to the visitor's center for a restroom stop.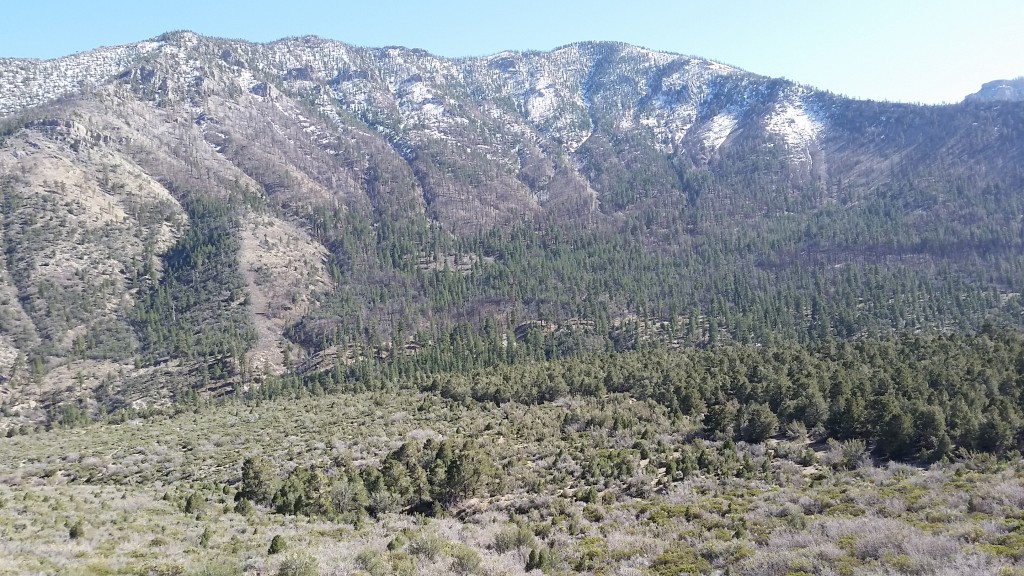 DESCRIPTION: This is a new trail loop in the Mt. Charleston area that starts at the Fletcher Canyon trail head, so you may not even find on maps yet. It provides a beautiful view of the inner valley area and surrounding areas. A must see! This hike will begin on rocky/gravel terrain. The first 1/2 mile will be a flat area with slow gain. We'll then arrive at the fork where we will take the beginning of the Eagle's Nest loop trail (2 miles). It will go up a short inclined area. Once we reach the plateau, we'll continue on a slight uphill gain until we reach the primary loop area. We'll then go along the loop that will take us out to a beautiful view of the valley walls, valley pines, and local desert-like areas. This will loop back to the starting point and we will return along the same route after we come down the same little down hill area.
HIKE PACE: Both instances of this hike will be taken at a normal Level 4 pace, which is a relatively leisurely (30 min/mile average).
STARTING ELEVATION: 6,940 ft. (approx)
TOP ELEVATION: 7,200 ft (approx)
REQUIRED: 1/2 to 1 liter of water, a hat.
RECOMMENDED: Hiking Pole(s), hiking shoes/boots with grip, sunscreen.
DOGS: Allowed, but must be on a leash.
MARY JANE FALLS – (Level 5 – Level 5.5)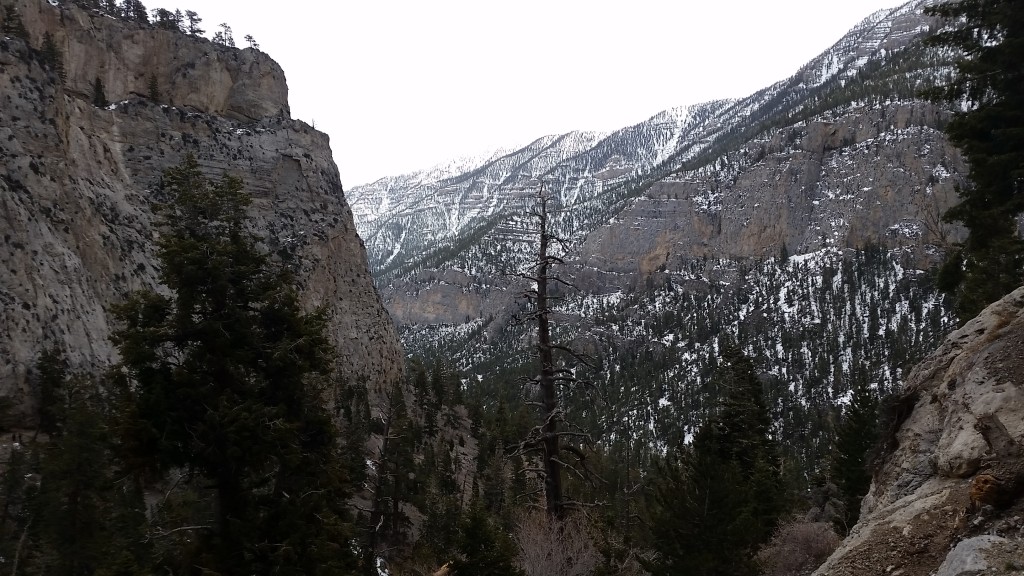 DISTANCE: 4 Miles (round trip)
TIME: 2 Hours (approx)
PARKING: Hikers will park at Trail Canyon/Mary Jane Falls trail head parking area (west area of the 157).
RESTROOMS: There is only restrooms/outhouses in the parking lot area.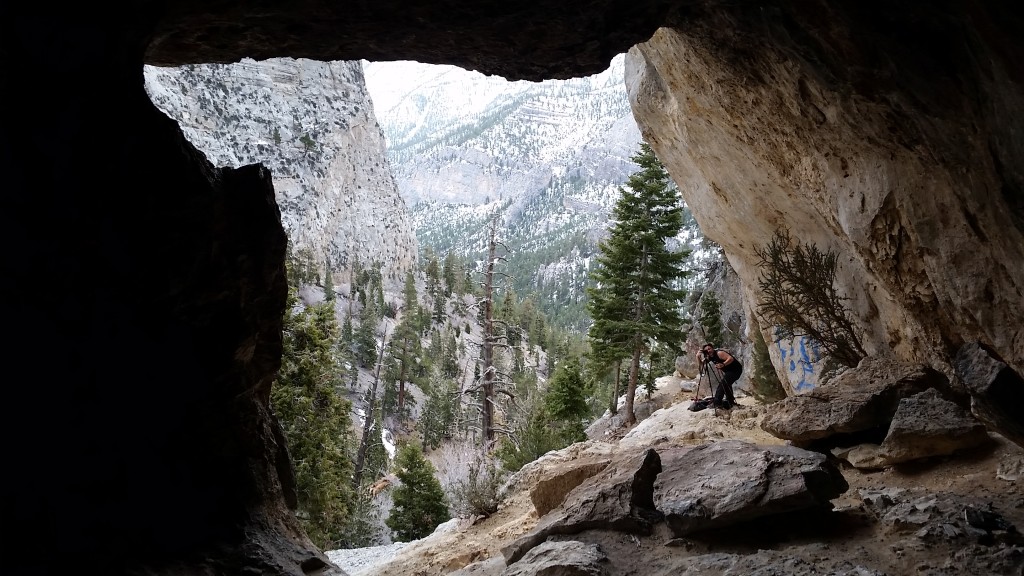 TOP ELEVATION: 8,800 ft. (This is where the waterfall/cave area will be)
ELEVATION TIP: Drink water to help you acclimate to the elevation.
REQUIRED: 1 to 2 liters of water, a hat, hiking shoes/boots with grip, hiking pole(s).
RECOMMENDED:  Snacks, gloves, a light windbreaker,
DOGS: Allowed, but must be on a leash. However, we do not recommend them on this trail.
DESCRIPTION: This hike will be on rocky/gravel terrain. Make sure you have good hiking shoes/boots for this trail. The first mile will be a flat area with slow/steady gain. We'll then arrive at the switchback area where we will begin up some good, slightly inclined sections which start about 8,180 ft elevation. (This hike is very similar to the Echo Mountain hike in Altadena, CA). Following these switchbacks will reach mile 1.22 where we will make sure to continue on the left path that goes up along the wall area.  We will encounter some stair areas just before we peak which will give us nice workout. Once we reach the plateau, we'll be at the Mary Jane Fall area (about 8,800 ft elevation), we'll take a nice break here. From this point you'll be able to see the adjacent cave area. Should it be safe to cross, those who wish to go will be able to go into the cave area. From here you will also get a beautiful view of the valley mountains, valley pines, and upper areas of the canyon. We will return along the same route down.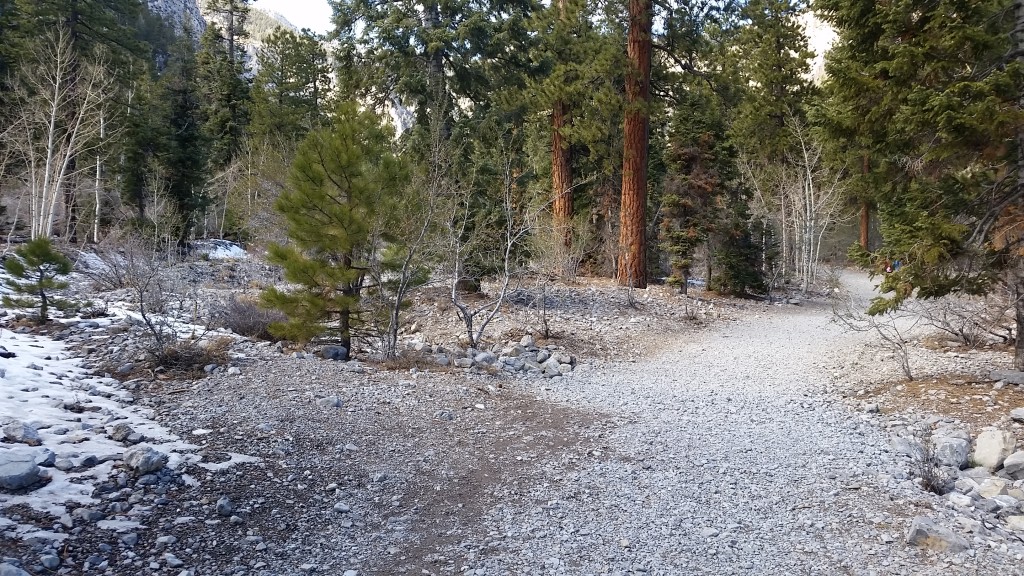 HIKE PACE: There will be 3 instances of this hike:
Experienced Pace: This will take by experienced hikers who are used to good uphill, which is a relatively fast paced (25 min/mile average).
Moderate Pace: This will be taken as a normal Level 5 hike (31 min/mile) moderate, steady pace.
Easy/Slower Pace: This version will be taken as slow and easy as the group needs. No rush, just as long as you make it nice and easy. This group will be given more time to complete the trail. (~45 min/mile)
STARTING ELEVATION: 7,870 ft. (Some of you may feel the elevation as you ascend from here)

DESERT VIEW (Optional)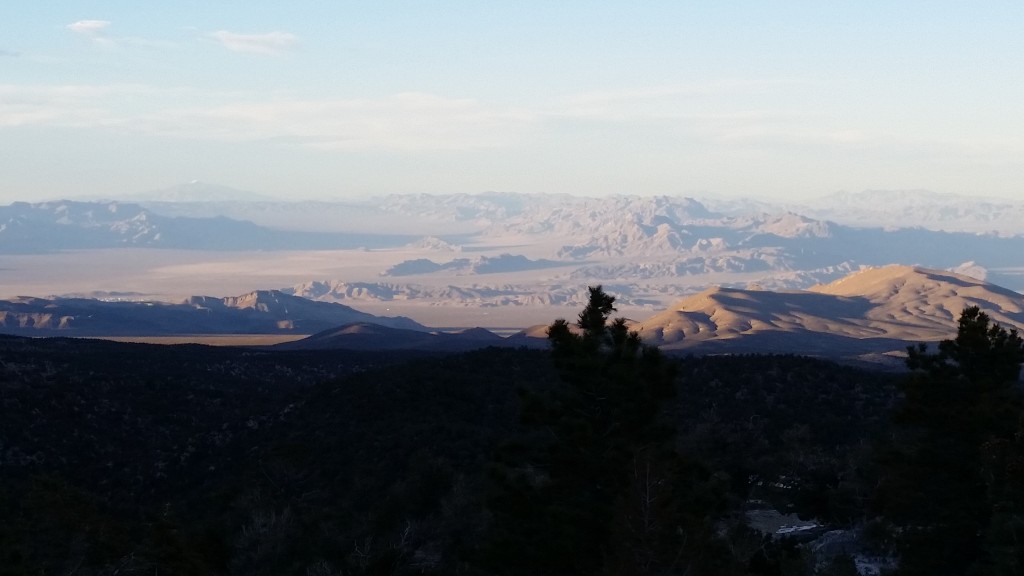 On our way to the Bristlecone or Ski Area, we'll be visiting a grand vista that has an amazing view of a vast desert area that you can only see from such elevation. We'll stop here with all teams to make sure they are able to enjoy the view and the different mountain ranges that roam in the distance. We intended to stop here for everyone to enjoy a good break and some beautiful parts of the Nevada landscape.
MOUNT CHARLESTON VISITOR'S CENTER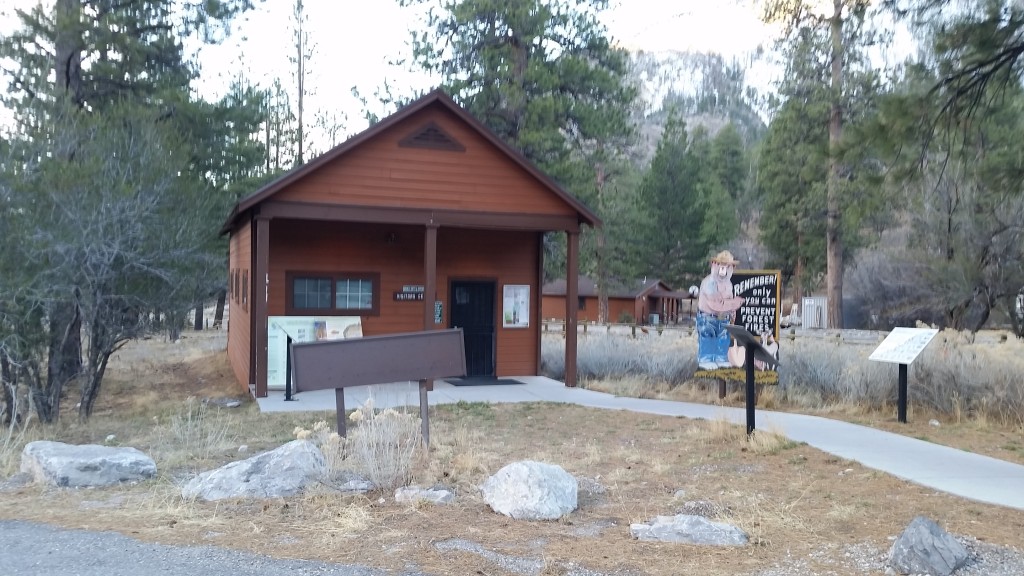 Additionally, along our drive to the hike trail heads, we'll make sure to stop at the visitor's center to let you browse and purchase and souvenirs from the area. Here, you can also get information about other trails should you want to split up from the group to do something a little easier, or more challenging. There is also restrooms in this area, so this will be a great stop for all who need some information or a momento.
MOUNT CHARLESTON SKI RESORT (OFF-SEASON)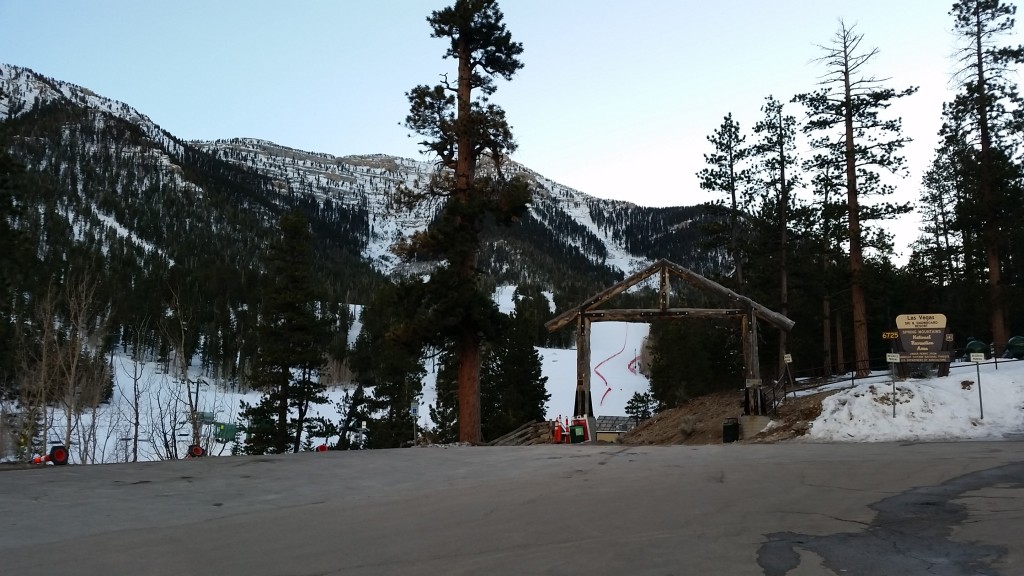 At the end of all of our activities, we'll all meet in the parking area of the Mt. Charleston Sky Resort, by the Upper Bristlecone trailhead. The ski resort area is currently closed off to the off-season, but we'll be able to access the parking area. Here we'll take a group picture to finish our event and meet with all the hikers who participated in the Road Trip hike event. The group picture will be at 5:00pm
HIKE A TRAIL ON YOUR OWN 

Should you like to do any other trails on your own (not led by LATH Hike Leads), ideally easier for you, we simply need you to know that all trails south of the 157 are currently closed and off limits to hikers due to a recent fire closure. All other hiking trails should be open and available for use at your leisure. More information about these trails can be found at the Mt. Charleston Visitor Center along route 157.
PREPARING FOR THE TRIP
ACCOMMODATION RECOMMENDATIONS: We recommend staying closer to the Las Vegas Strip. That way you're closer to the meeting point. You'll want to book near the area where you'll be after the hiking event is over.
– The LA Trail Hikers will not provide anything other than the meetup information for the guided hike.
– All accommodations and travel arrangements are the responsibility of the attendee.
– Please note that we are only leading hikes on Saturday, you can arrive before or leave anytime after the event as you wish.
– We recommend checking http://www.retailmenot.com to get coupons to popular hotel booking sites.
BEFORE YOU TRAVEL TO LAS VEGAS:
— Read the hike's detail page for this event.
— Make sure your car's tires are set with the suggested tire pressure.
— Check breaks. Check oil, A/C, and Air filters.
— Keep water handy to drink while you're on the road.
— Keep a few snacks handy as well.
— You may encounter areas where radio signal is weak, so you may want to pack up some tunes (CD's, MP3 players, etc.) to keep you going.
— Carpooling to LV is highly recommended.
— From the general L.A. area, it should be about a 4 hour drive. Depending on what day and time you leave.
PRIOR TO GOING TO THE MEETING POINT:
— Fill up your car's gas tank PRIOR to arriving to meeting point.
— Pack all your day's hiking water and snacks.
— Pack all your hiking gear and essentials.
— Hat, (Hydration) backpack, sunscreen, light hiking clothes, extra water, comfortable shoes for hiking, and after hike snacks.
— HAVE A GOOD/LITE BREAKFAST before heading to the meeting point
— MAKE SURE YOU PACK A GOOD LUNCH FOR THE TRIP.
— Leave unnecessary items back at your accommodations so you have plenty of space in your vehicle.
— Parking at certain stops in the park may be limited in spaces, so please consider carpooling (consolidating car rides) on the day of the hike. Ideally prior to going to the meeting point.
— Consolidate before you go to the meeting to the caravan to the park.
— Make sure to use the restroom prior to arriving to the meeting point.
— We'll take about 1 hour to get to the park after we leave the meeting point.
— We suggest you getting a good night's rest on Friday night (don't party the night before the event).
— We need you to be 100% on the morning/day of the hike.
— Alcohol in (or potentially in) your system is not good for our group atmosphere. Being hungover and dehydrated is not a suitable state to be in for this event. So if you do find yourself in this situation, we please urge you to reconsider attending the hike/event so you don't make yourself an issue for the group.
— You'll have plenty of time to enjoy Las Vegas, or the rest of the park, after the intended event.
WHILE AT THE PARK:
— Please be considerate to other visitors and hikers.
— Don't leave any trash.
— Pick up after your kids and pets.
— No alcohol is allowed during the event.
— Please park only in designated areas.
— Have a fun time hiking.
HOW DO I PARTICIPATE WITH THE GROUP ON THIS ROAD TRIP HIKE?
1. Read the Hike's Details above.
2. Make sure that the Hike Levels accommodates your hiking experience. There are different hikes in this case.
3. Understand that all accommodations, transportation, and all financial needs will be the responsibility of each attending hiker.
4. If, and only if it suits you, then RSVP for this event via Facebook and show up the day of the hike with all necessary gear and water (we mention everything you need on the details page for this hike).
DISCLAIMER: LA Trail Hikers and its Leads/Organizers/Participants do not take responsibility for any harm,bodily injury, accidents, or damage to personal property. By clicking "Attending," or attending the hike event, you confirming that you understand that all outdoor activity such as hiking, backpacking, and trekking have an associated danger, and will not hold any hike lead/organizer, participant, LA Trail Hikers, or any group associated pet responsible for any hazard to your well being. Additionally, you will not be allowed to participate with the group if you are not adequately prepared with enough water and the right gear/equipment/nutrition essential to complete the hike. You are fully responsible for yourself.