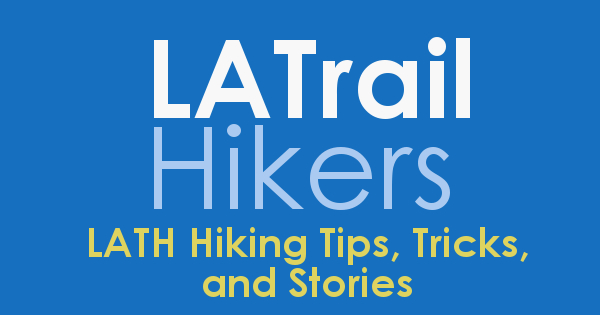 On Tuesday, July 26, 2016, from 7:00pm to 8:30pm, we'll be hosting our LATH Hiking Tips, Tricks, & Stories event at Holy Grounds Coffee & Tea. The best part about this event is that it's going to be brought to life by you! We're looking to have our very own hikers take the stage, for a few of minutes, to talk about their great hiking experience tips, tricks, and stories!
A few examples topics: why wear hiking socks, footwear recommendations, hiking poles, gaiter use, why crampons/micro-spikes, getting an Adventure Pass, cleaning your hydration pack, importance of electrolytes, types of snacks to carry, tying your shoes for special cases, hiking etiquette, physical/mental health success stories, why you enjoy hiking with the LA Trail Hikers, what hiking means to you, importance of leave no trace, and any other fun little tips and tricks you use on the trails that might be helpful for other hikers to know.
Presenters/Speakers (so far: Updated 7/20 1:08pm):
Alex Escalona – Conditioning for a Hike: Walking posture & Nutrition
Jessica Tovar – The Ten Essentials – What are they & Why do I need to carry all this stuff?
Tony Ramos – Hiking the John Muir Trail
Bethany Guerrero & Drew Unser (of Oddity Odysseys) – The necessity of hiking to explore L.A.
…and you!
We highly encourage you to participate. Talks can run anywhere from 2 to 10 mins. Really it's up to you. We'd love to hear what you have to share.
SIGN UP TO SHARE

MEETING VENUE:
We'll get together at Holy Grounds Coffee & Tea, in El Sereno (East Los Angeles), at 7:00pm to 8:30pm.  Please arrive 1/2 hour before to get your drinks and we'll get started at about 7pm. They've been generous enough to save us a section of their outdoor patio for our event and in return it would be great if you support their small business by purchasing a drink or food item. All members/fans of LA Trail Hikers, first-time hikers, and those simply interested in hiking are welcome to join in on this event. We hope to see you there!
MAP: