Hi LA Trail Hikers,
Thanks to all those who have registered to walk with at Children's Hospital Los Angeles' inaugural Walk L.A. event! Registration is now closed for the event, however, you can still sign up to be a virtual walker or make a donation to our team page (http://connect.chla.org/goto/LATrailHikers) to help us reach our fundraising goal.  Any help will benefit CHLA! More children receive care from CHLA than any other hospital in the region—and often CHLA comes to the rescue for children when other hospitals run out of medical options for their care. Walk L.A. is the walk that supports the only hospital dedicated solely to the health of children in Los Angeles. The LA Trail Hikers are very excited to push their positive efforts for this good cause. Here's the information you'll need for Saturday's the event:
Event Date: Saturday, June 17, 2017
Meeting Time: 8:00 am – 8:30 a.m. (More details below)
Finish Time: 1:00 pm (approx)
LATH Team Captain: Jason Bazalar
LATH Meeting Location:
Griffith Park Bike Rental Area (in Rangers Station Parking Lot)
(The following address is for the Ranger Station, but you should see the bike rental shop in its parking lot)
4730 Crystal Springs Dr.
Los Angeles, CA 90027
Meeting Point Direct Link: https://goo.gl/maps/1QJtTbNfboo
Parking: Parking is limited so we encourage participants to carpool whenever possible. There will be a designated participant drop off area close to the site for those taking Lyft/Uber or if you want to drop off friends and family before parking your car. Look for parking signs as you approach the event location. WE SUGGEST GETTING THERE EARLIER THAN 8 AM IF YOU WISH TO PARK THERE.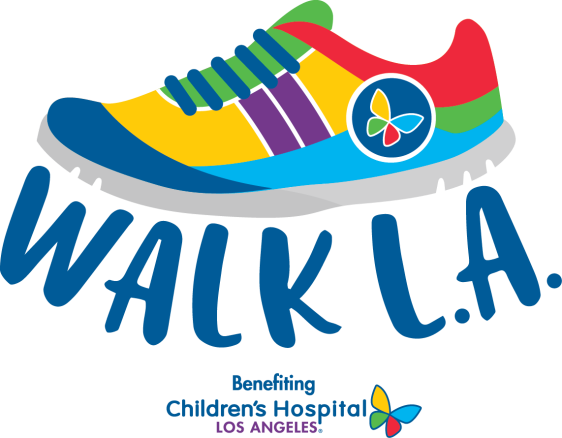 Schedule:
8:00 a.m. – 8:30 a.m. – LA Trail Hikers meet next to the Bike Rental area.

LATH Participants: WEAR BLUE T-SHIRTS (optional) or your Walk L.A. event shirt

8:30 a.m.

 – Check-in and wellness family festival opens

9:30 a.m.

 – The walk begins

1:00 p.m.

 – The Festival closes
The Route: Walkers will complete a 4-kilometer (a 2.5 mile) loop around the golf course in the Crystal Springs Picnic Area.  It should take 45 to 60 minutes to complete.  Be sure to wear comfortable, sturdy shoes and sunscreen.  The route is handicap accessible.
Attendance: Due to venue capacity restrictions, only those registered as adults or children will be able to attend the event.
Food/Refreshments: Fruit and water will be provided for all walkers.  Additionally, food will be available for purchase from food trucks that will be on-site.  There is a picnic area available so participants can bring their own picnic if they'd like.
Walk L.A. T-Shirt Pick-Ups: Event T-Shirts will be available to all participants on site the day of the event. Additionally, we are planning to distribute T-Shirts at Children's Hospital Los Angeles on Wednesday, June 14, from noon to 2 p.m. Look for us in the terrace outside the HBO Café.
Other Reminders:
LATH Participants: WEAR BLUE T-SHIRTS (optional) or your Walk L.A. event shirt
Wear comfortable shoes and prepare for the weather
Wear a hat and bring sunscreen
Pets are not allowed. Due to event insurance coverage, we are not permitting walkers to bring their pets to this event. This is fairly typical for events of this nature, especially with very small children who may attend.
Fundraising does not stop on June 17! Your Walk L.A. page will stay active and able to accept donations until 

July 31, 2017

. Click here to learn about Walk L.A.'s fundraising prizes!
For further information please review the event's FAQ page.  If you can't find your answers there, please feel free to contact [email protected]  or via phone number at (323) 361-1965.
Make sure to plan for time to enjoy the Wellness Family Festival, which will include games for all ages, wellness tips from CHLA departments, music, etc.