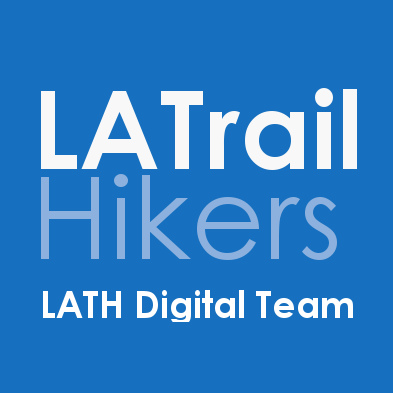 Our LATH Digital Team will be meeting to explore some awesome ideas and move further along with our digital experience. Our team consists primarily of our different social media groups that help update the group about upcoming events, hiking news, and all other updates.
WHAT: LA Trail Hikers Digital Team Meeting
WHEN: Monday, March 5, 2018
MEETING TIME: 7:30 PM – 8:45 PM
WHO SHOULD ATTEND:  LATH Digital Team members + new volunteers looking to be part of the LATH Digital Team
OPEN SESSION: Although this is geared toward active team members, we will open this session to invite new volunteers who may want to help on the digital front. We have some awesome volunteers who help the group in different areas. But, this time, we're looking to include new people that haven't had a chance to participate in group in any capacity.  are also hiking enthusiasts who are social media account savvy, familiar with website content maintenance (comfortable with HTML/Wordpress), or will be able to help supporting the LA Trail Hikers should come by and see how you can join our group.
GENERAL AGENDA:
We are looking to cover the following:
Welcome (and introductions if needed)
Follower feedback, what  are they saying/requesting/praising?
Looking forward: Community Building (with possible group link)
Continued support for and emphasis of #GoLATH
Current status of the team
Thoughts on current team communication setup
Team ideas for digital ventures
Any other digital/website questions.
MEETING LOCATION:
Philippe The Original (Famous for French Dip)
1001 North Alameda St.
Los Angeles, CA 90012
Direct Link: https://goo.gl/maps/zqnAzKdvAM62
Bring your mobile devices, but keep in mind that there's no Wifi available at the meeting location.
Also, plan to arrive a few minutes earlier to have time to park and wait to order/purchase some food if you are looking to enjoy some food.