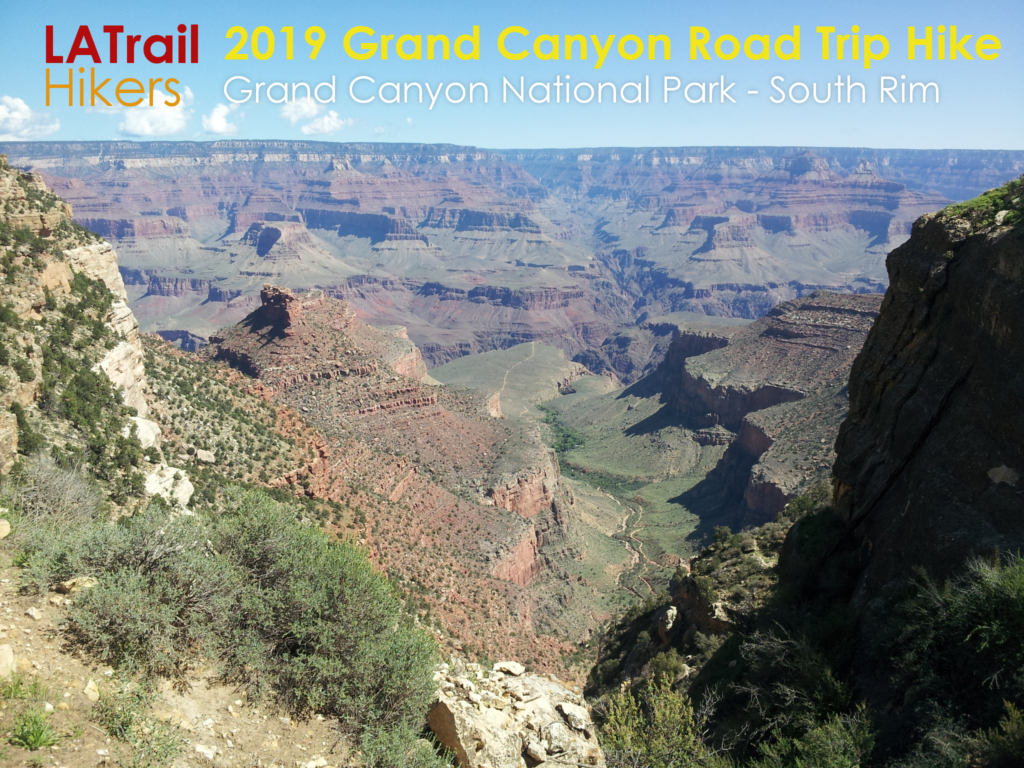 Grand Canyon, here we come! It's time for the LA Trail Hikers to start getting accommodations and travel plans ready for the upcoming trip on October 12, 2019!
Looking to carpool / roomshare?
Make plans with hikers via our FB Event: https://www.facebook.com/events/2383964864989445/
*** GET YOUR ACCOMMODATIONS ***
We suggest booking now so you get the best rates and availability. You will want to get your accommodations in the area you will be after this hiking event.
HOTEL OPTION:
Inside the Park Area
– Bright Angel Lodge, El Tovar Hotel, Maswik Lodge, Kachina Lodge, Yavapai Lodge, and more (http://www.grandcanyonlodges.com)
* http://www.nps.gov/grca/planyourvisit/lodging.htm
* Closest to meeting point, but a bit expensive.
Outside the Park Area
– Grand Canyon Village, AZ
* 15 minutes to meeting point
* Best Western Premier, Red Feather, Grand Canyon Hotel, Canyon Plaza Resort, and more.
* Slightly north of the Grand Canyon National Park Airport
* Closest to Park, but likely more expensive
– Williams, AZ (MAP)
* Econo Lodge, Motel 6, Grand Canyon Hotel, Rodeway Inn, The Lodge, El Rancho Motel, and more.
* Best variety of hotel/motels
* Easier in price
* About 1 hour drive to Park Entrance. Not a bad option since you'll primarily be sleeping here.
* This is our best suggestion if you want something reasonable.
CAMPING OPTION:
– Mather Campground (Inside the Park Area)
For those of you wanting to camp close to other hikers, we are suggesting getting your campsite at Mather Campground, AZ
– Campsites must be reserved on recreation.gov (https://www.recreation.gov/cam…/campgrounds/232490/campsites)
– The primary camp loop will be: Pine Loop (Campsites: 266A -317)
– Should that area fill up, we suggest an overflow area to be: Oak Loop (Campsites: 201-233)
– The noted campsites allow a max of 6 people and a max of 2 vehicles.
– NOTE: Make sure you check the specific details for your campsite, by clicking on the icon in the map, as it might be slightly different. There is more information on each.
– Have open spots at your campsite? Or, are looking to share a campsite with someone who already has one? You can use the following sheet to connect with each other:
– LATH Campground Sharing: http://bit.ly/1klV7cI
– All attending hikers will be responsible for their own accommodations and travel.