TRAIL NAME: Spring Poppy Trails in Lake Elsinore
HIKE DATE: Tuesday, March 19, 2019
MEETING TIME: 9:00 am – 9:15 am
(Please be on time so we can leave the meeting point at approx. 9:15 am)
Return Approx: 12:30 pm
HIKE LEAD: Carol Martinez
HIKE LEVEL: Level 5 (Moderate with rolling hills and slight distance)
WHAT IS A HIKING LEVEL?:
Find out more about hiking levels here:
https://latrailhikers.com/about/hike-levels/
HIKE RSVP:
https://www.facebook.com/latrailhikers/events
HIKE DISTANCE: 5 miles (round trip)
HIKE DURATION: 2.5 – 3 hours (approx.)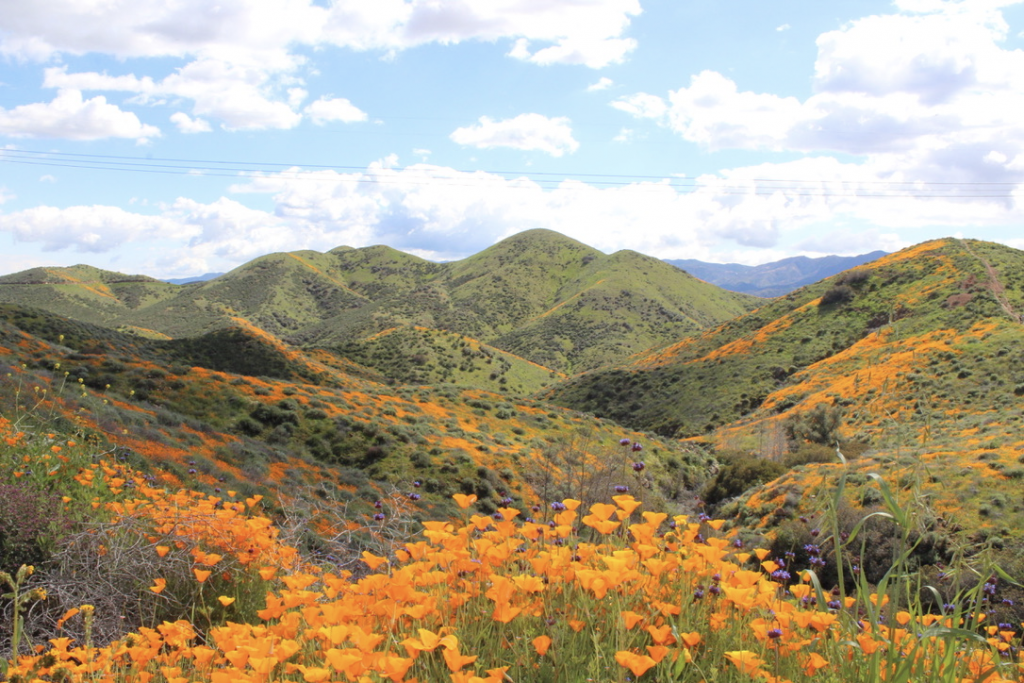 MEETING POINT:
Vons Market Parking Lot –
11800 De Palma Rd.
Corona, CA 92883

DIRECT LINK: https://goo.gl/maps/n419tJAZEpN2
We'll be caravaning to the hiking trailhead from the meeting point.

PARKING: There will be free parking at the designated lot. The hike lead will notify you at the meeting point.
TRAIL NOTE: Rangers are on premises and strict. You must stay on trails. Not allowed to be in flower areas. If Ranger catches you, you can be sited a ticket. We will use good hike etiquette and stay on designated trails throughout the hike.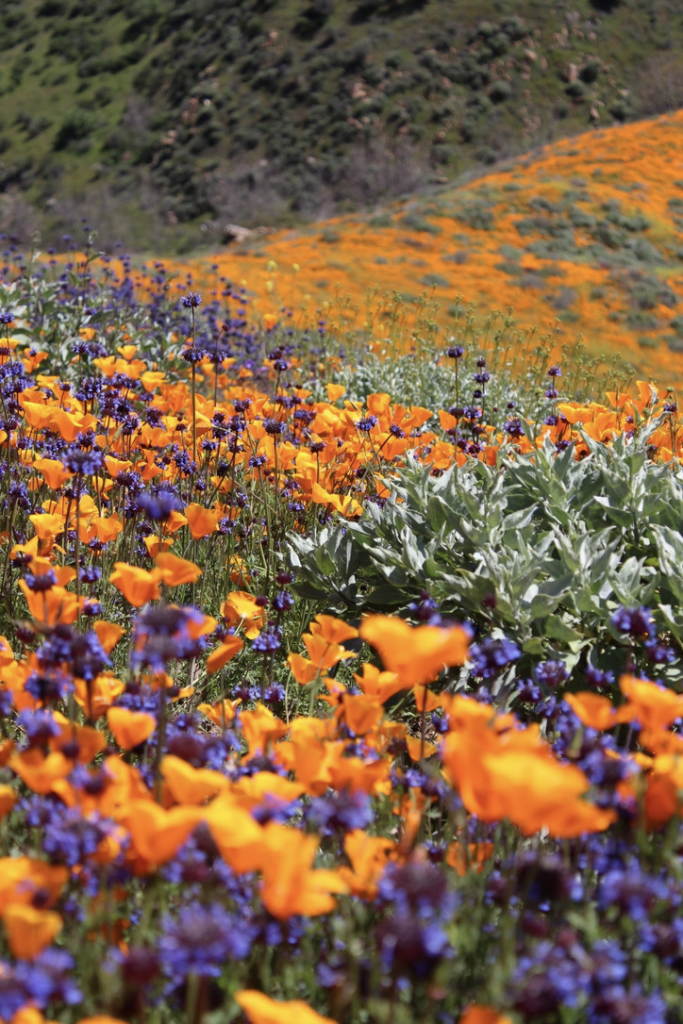 HIKE WALKTHROUGH: This hike is a 5 mile loop round trip. Because of the recent rains this year alone, this hike has record breaking spectacular views of abundance of flowers blanketing the mountains with beauty! We will be starting off at the trailhead on Lake Street. Ascending up a fire road for the first ½ mile with views of the famous California Poppies from the start! The trail will flatten out within the canyons and have plenty of photo opportunities as we get away from the crowds of people the first mile after into our hike. (We will be hiking through the crowds for the first ½ mile with no stops. There will be plenty of picture ops as we get further in away from the traffic of people to deal with.) There after, this trail has rolling hills and branched off trails and the hike lead will determine which route to take depending on the amount of people present on the trails and for the best enjoyment for everyone in our group. This trail is busy even on the week days so please stay together the first mile so you don't get lost or mixed up with others. There is no shade. The terrain is all dirt, some rocks and might still have some muddy areas from the recent rains. We will also be crossing a small creek of water. Overall, look forward to sharing this beautiful hike hope to see you there!
SEASON NOTE: Best time to hike is during Spring & Fall.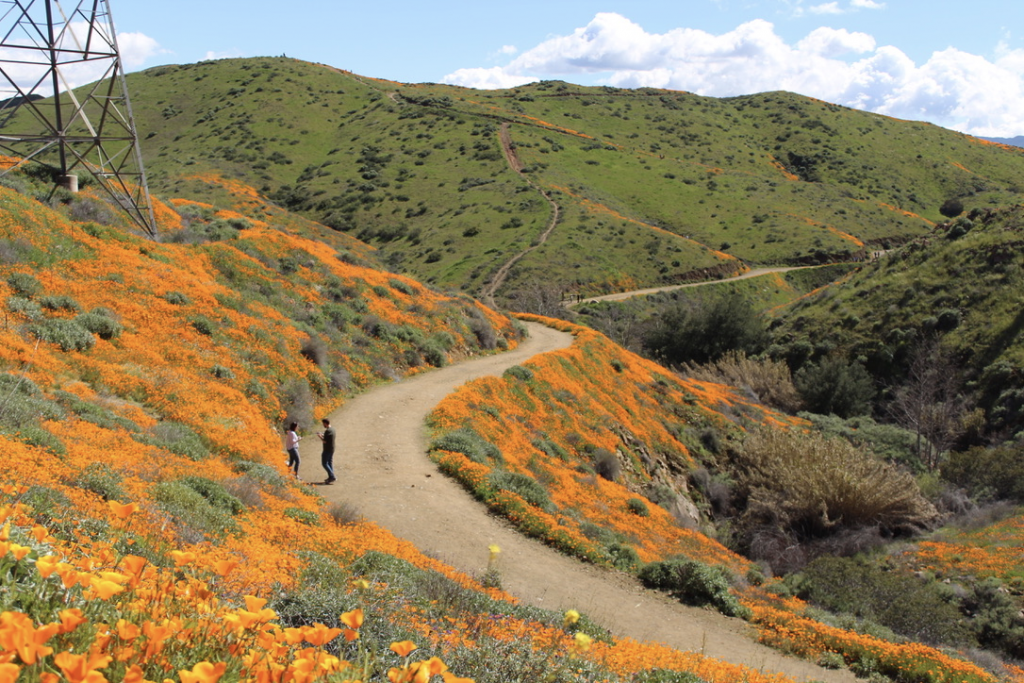 WATER REQUIRED. WATER CHECK WILL BE PERFORMED. If you do not take enough water or are not appropriately equipped for this hike, you will be turned away from doing this hike with us even if you show up. Please note, that we have expectations for Level 5 hikers. Read all the details.
REQUIREMENTS: WATER (at least 1.5 to 2 liters or three 20oz water bottles), 2 liters recommended. Comfortable hiking/sports shoes with good grip.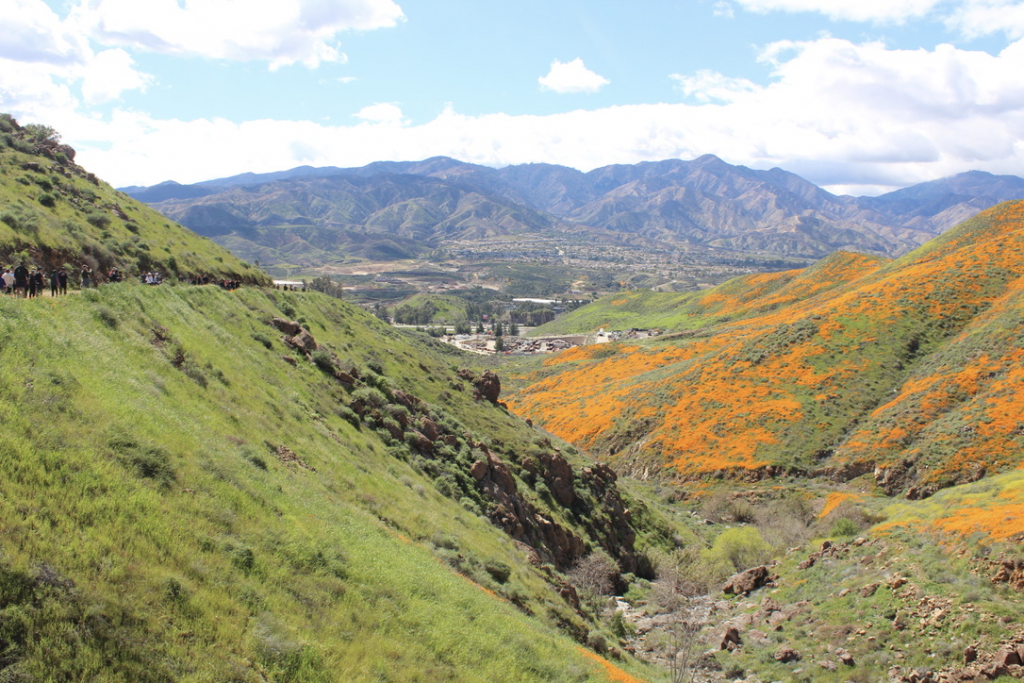 RECOMMENDED: A good snack and comfortable walking shoes with grip. A hiking pole. Try to pack lightly as you'll be using plenty of your energy getting to the top and coming back down the trail. Have a light breakfast prior to the hike.
RESTROOMS: There will be porta potties in the parking lot area (Bring your own Toilet Paper in case they run out).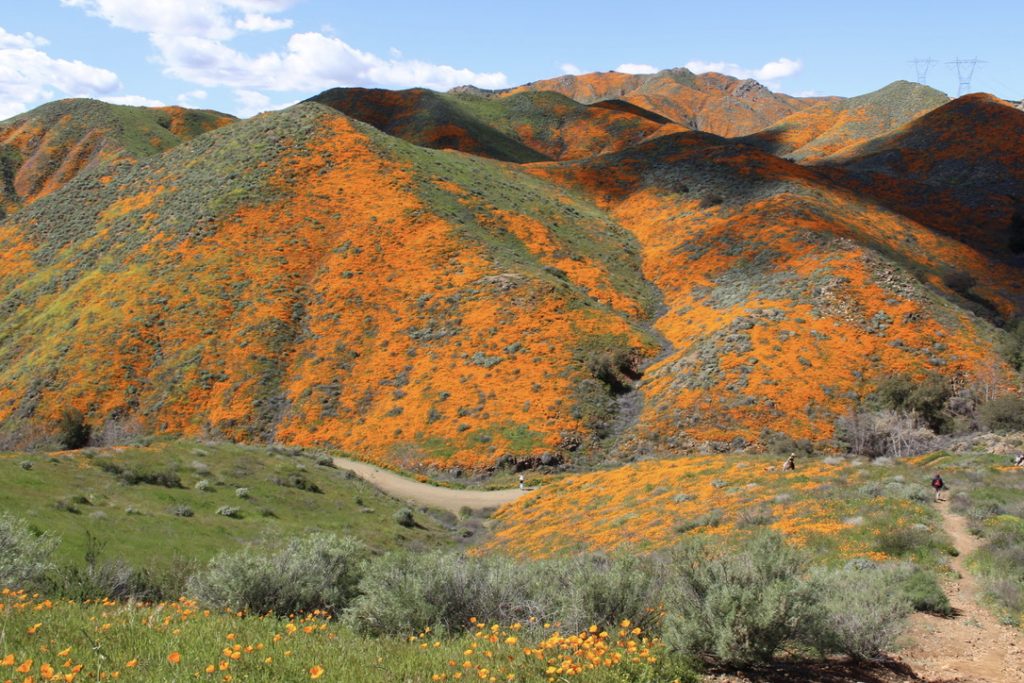 IS IT DOG-FRIENDLY?: Yes. However, dogs must be on a leash at all times. You must pick up after and carry water for your pet.
HOW DO I PARTICIPATE WITH THE GROUP ON THIS HIKE?
1. Read the Hike's Details we link at the very top of this page.
2. Make sure that the Hike Level accommodates your hiking experience.
3. If, and only if it suits you, then RSVP for this event and show up the day of the hike with all necessary gear and water (we mention everything you need on the details page for this hike).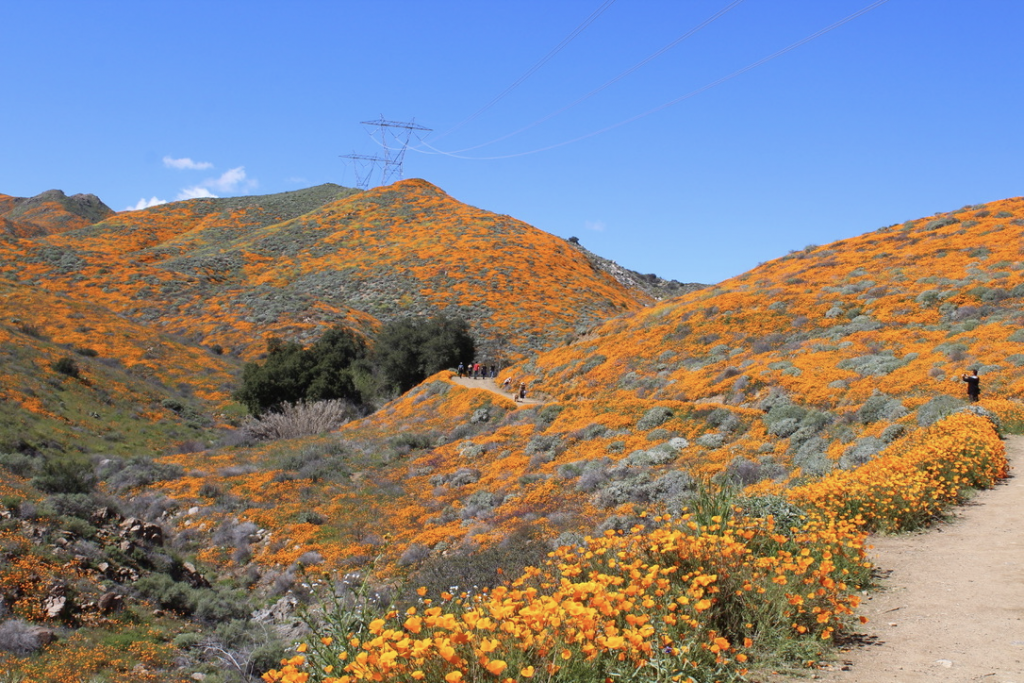 MY FRIEND SAID I CAN DO THIS HIKE, I SHOULD BE ABLE TO DO IT, RIGHT?
We take your safety quite seriously, and would not like for you to attend a hike you're not ready for. You know your body and hiking experience better than your friends. Whether you are a first-timer or an experienced hiker, please read our hike details page as the hike may not suit your experience level. We have a better experience if every hike has hikers of the intended level.
DISCLAIMER: LA Trail Hikers and its Leads/Organizers/Participants do not take responsibility for any harm, bodily injury, accidents, or damage to personal property. By clicking "Attending," or attending the hike, you confirming that you understand that all outdoor activity such as hiking, backpacking, and trekking have an associated danger, and will not hold any hike lead/organizer, participant, LA Trail Hikers, or any group associated pet responsible for any hazard to your well being. Additionally, you will not be allowed to participate with the group if you are not adequately prepared with enough water and the right gear/equipment/nutrition essential to complete the hike. You are fully responsible for yourself.