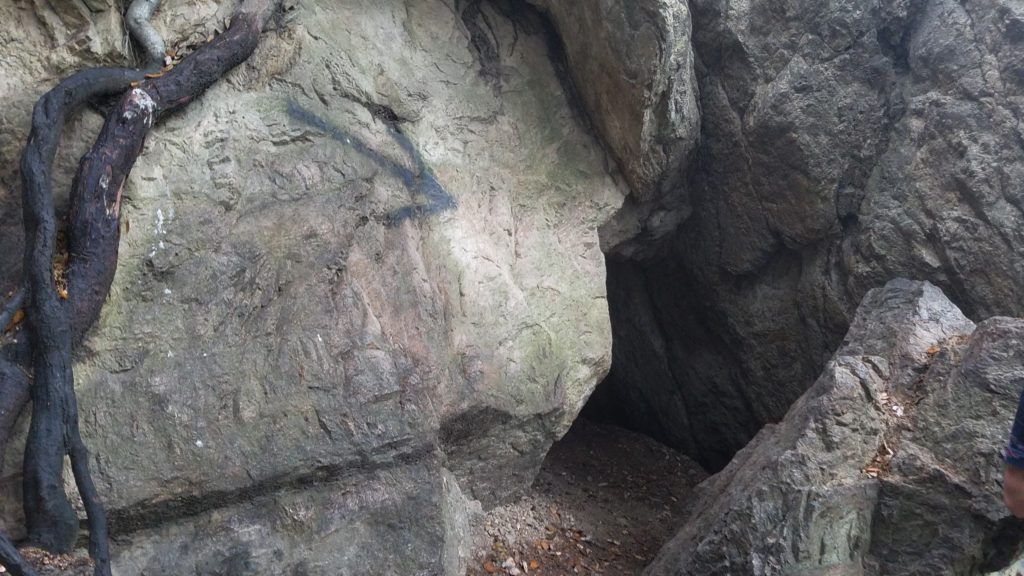 TRAIL NAME: Dawn Mine via Sunset Ridge trail and Millard Creek trail
HIKE DATE:  Saturday, October 26, 2019
MEETING TIME: 7:00 am – 7:15 am
(We'll wait 15 mins and leave the trail head at 7:15 am, please be there before)
Return Approx: 12:30 pm
HIKE LEAD: Robert Bittner
HIKE LEVEL: Level 6 – (Rock Hopping, Boulder Scrambling, Bending to walk under fallen trees, Uphill stepping along switchbacks upon return- NOT for Beginners)
WHAT IS A HIKING LEVEL?:
Find out more about hiking levels here:
https://latrailhikers.com/about/hike-levels/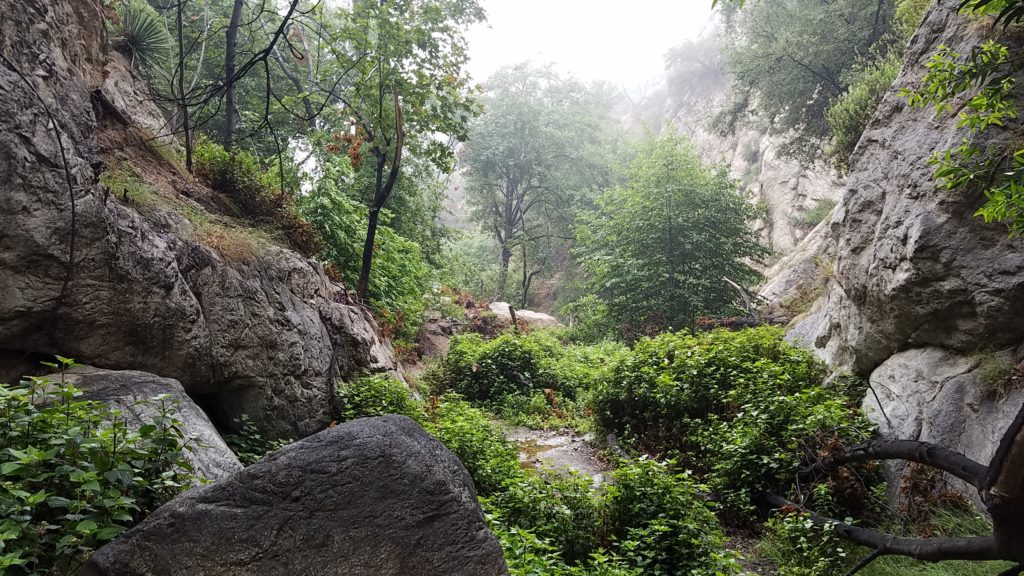 HIKE RSVP:
https://www.facebook.com/latrailhikers/events
HIKE LENGTH: 5.5 – 6 Miles (Roundtrip)
HIKE DURATION: 3.5 Hours (approx)
MEETING POINT:
Loma Alta Equestrian Center (North side of Loma Alta
(Meet: Corner of Loma Alta Dr. and Sunset Ridge Rd.)
644 W Loma Alta Dr.
Altadena, CA 91001
We can condense cars and carpool from here. Plenty of street parking. We'll be driving from here to the trailhead parking lot.
PARKING: An Adventure Pass will be required for this hike. The Day pass is usually $5.00, buy at REI/BIG 5 or another designated sports store before arriving to meeting point. You can also purchase an Annual pass for $30 (and ask for a second vehicle annual pass for an additional $5, total $35 for two). Make sure you have this prior to the hike.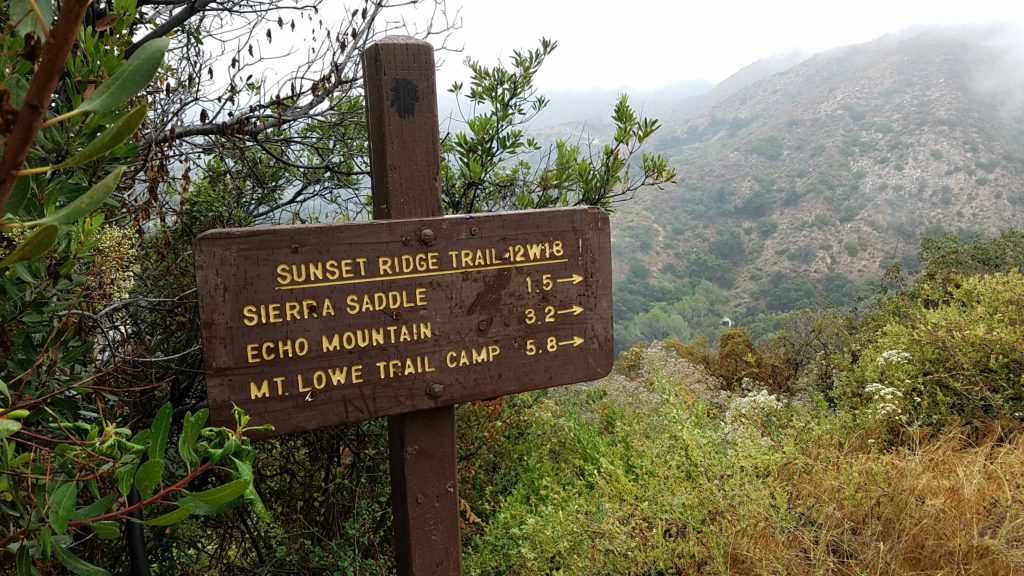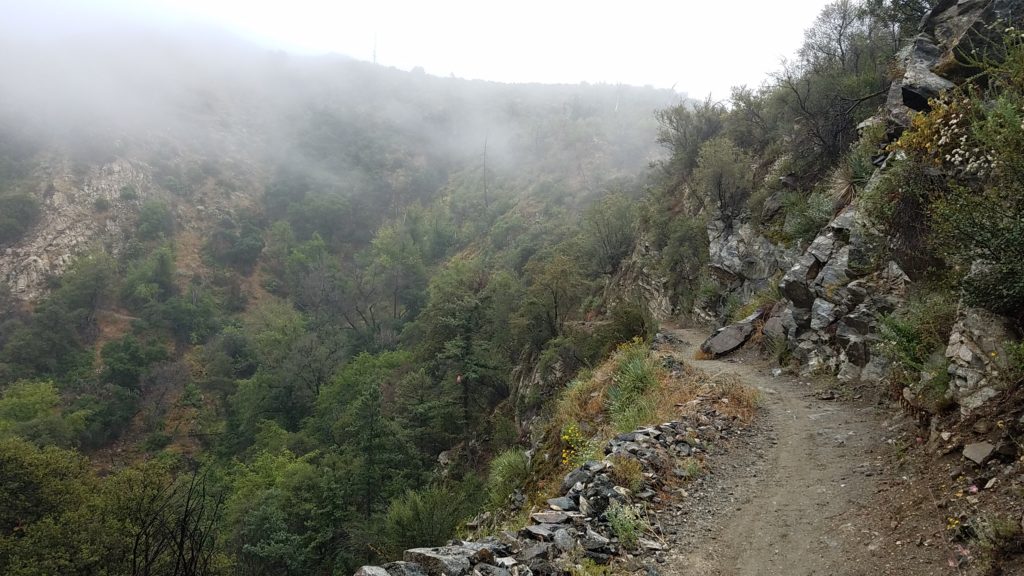 TRAIL WALKTHROUGH: Once we consolidate cars and leave the meeting point, depending on parking, we'll either start at the beginning of the Mt. Lowe Rd trail head (where Chaney Trail turns) or Millard Campground Parking Lot. From there we'll take a short 0.4 mile section of the Mt. Lowe Road trail and then get on the dirt trail section of the Sunset Ridge trail. We'll be on this trail with views of the Campground below and a great canyon view on the left-hand side. We'll start to descend into the canyon as we start to follow the stream. At this point, we'll then reach a fork and we'll take the Millard Creek trail which will have plenty of stream crossings, beautiful greenery, and rock hopping. We'll be on this trail all the way to Dawn Mine. There will be about 800 ft in elevation gain along the way for the next 1.3 miles. As we go up, you'll duck under some fallen trees and will need to get through some uphill sections that will require some good shoe grip. Once at the mine, we'll take a snack break and we'll get an opportunity to go in. The Mine entrance has now been closed off by location jurisdiction. At the entrance of the mine, there will be tree logs over water. So your shoes may get slightly wet if you don't step on them but should be fine if you can see them. Inside the mine, we'll go to a fork where we'll be able to look up and see a high ceiling section. There is also a log book for you to sign if you'd like to note that you were there. Upon exit of the mine area, we'll start heading towards the Mount Lowe Railway trail. This will be a bit of a workout as we start 3/4 mile switchback uphill with a quick climb of about 530 ft in elevation. This section will be narrow and be hillside, so please make sure you're okay with heights because you'll be able to see down the side the of the trail very well. A wonderful, but very steep view. Once we exit to the primary road, we'll simply take the Mt. Lowe Road back to the trailhead with a loss of 1,500 ft along the route.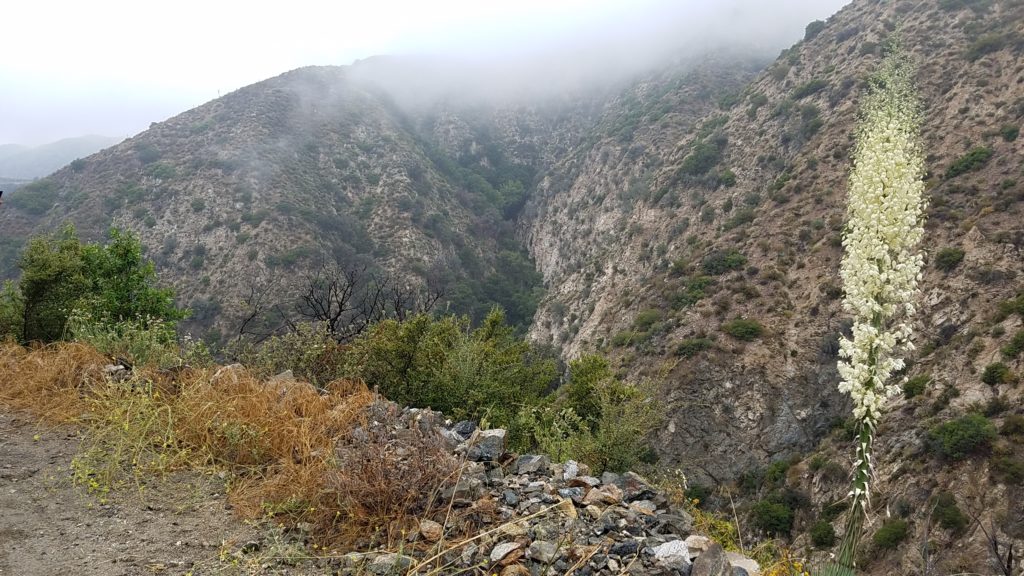 WATER REQUIRED. WATER CHECK WILL BE PERFORMED. If you do not take enough water or are not appropriately equipped for this hike, you will be turned away from doing this hike with us even if you show up. Please note, that we have expectations for Level 6 hikers. Read all the details.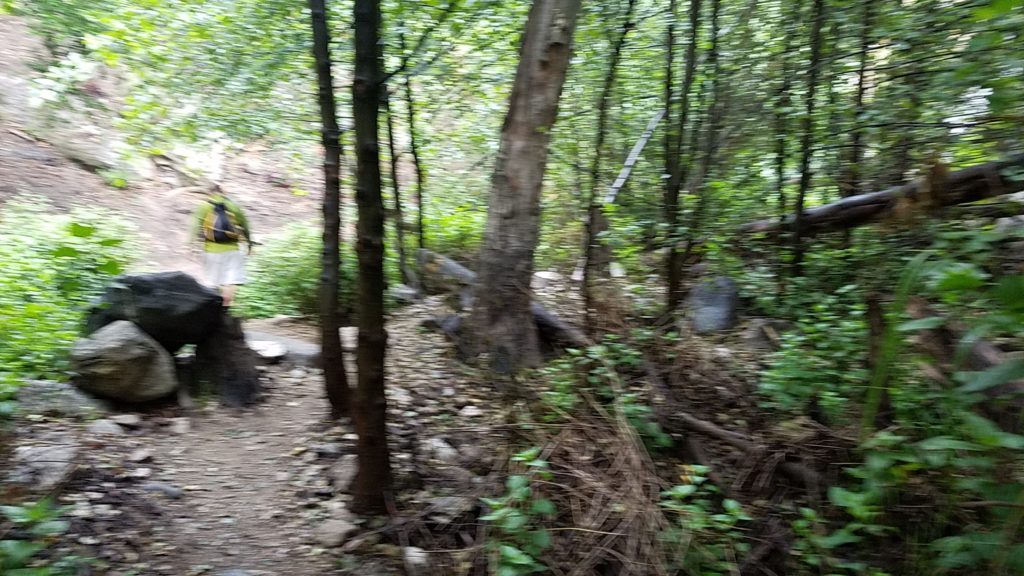 REQUIREMENTS: WATER (at least 2 to 3 liters), it will be warm (even in the shade). Bring a snack (fruits, nuts, granola bars, etc.) to have at the top during our break. Long pants (there are plenty of side plants that can brush up against your legs, Flashlight (to use inside the mine), Shoes with grip (to keep your traction on various rock hopping and boulder scrambling areas).
RECOMMENDED: Hiking/Cross-trainers/All-terrain walking Shoes, Sun Visor or Hat, Sun Screen, a snack, and walking pole.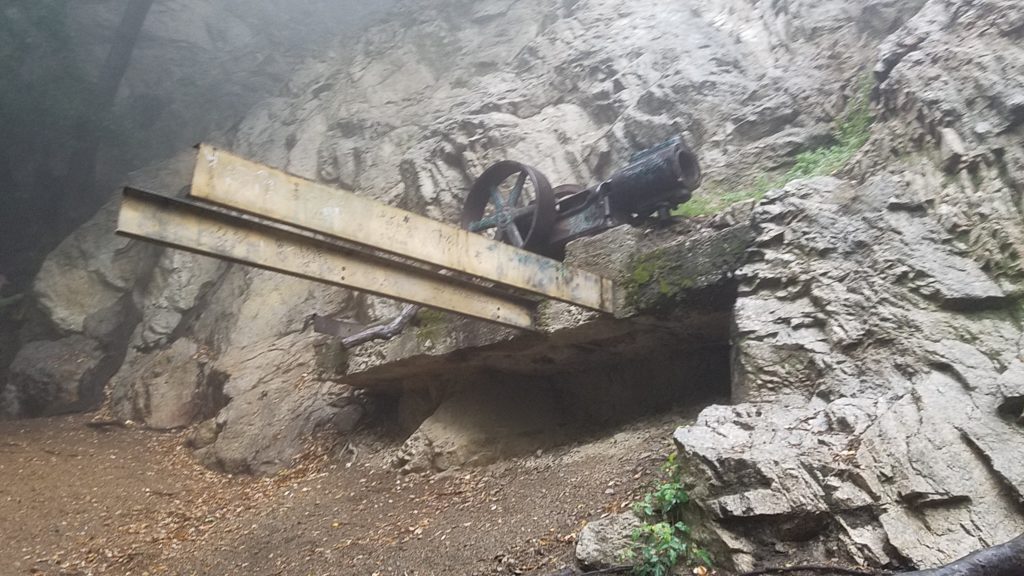 DOG-FRIENDLY?: Yes. Dogs must be on a leash, have hiking experience, and must be friendly with other dogs and hikers. You must have a water container for them and must pick up after your pet.
INFORMATIVE LINKS:
HOW DO I PARTICIPATE WITH THE GROUP ON THIS HIKE?
1. Read the Hike's Details we link at the very top of this page.
2. Make sure that the Hike Level accommodates your hiking experience.
3. If, and only if it suits you, then RSVP for this event and show up the day of the hike with all necessary gear and water (we mention everything you need on the details page for this hike).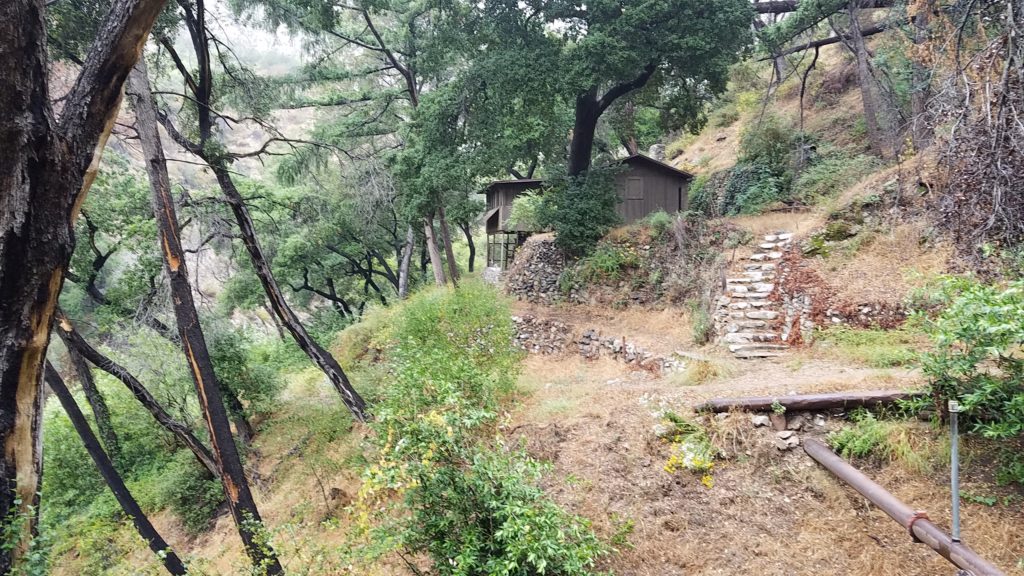 MY FRIEND SAID I CAN DO THIS HIKE, I SHOULD BE ABLE TO DO IT, RIGHT?
We take your safety quite seriously, and would not like for you to attend a hike you're not ready for. You know your body and hiking experience better than your friends. Whether you are a first-timer or an experienced hiker, please read our hike details page as the hike may not suit your experience level. We have a better experience if every hike has hikers of the intended level.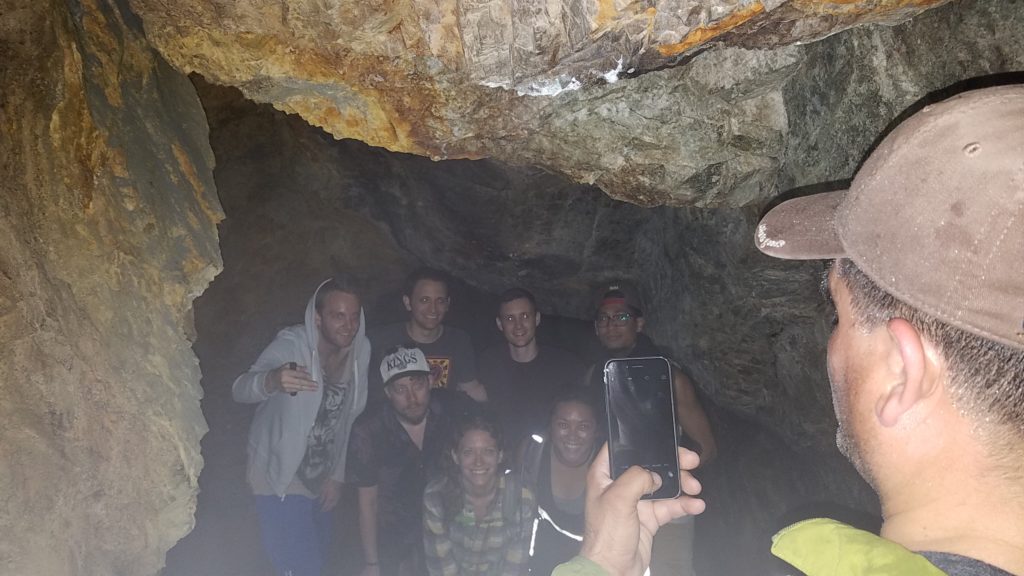 DISCLAIMER: LA Trail Hikers and its Leads/Organizers/Participants do not take responsibility for any harm, bodily injury, accidents, or damage to personal property. By clicking "Attending," or attending the hike, you confirming that you understand that all outdoor activity such as hiking, backpacking, and trekking have an associated danger, and will not hold any hike lead/organizer, participant, LA Trail Hikers, or any group associated pet responsible for any hazard to your well being. Additionally, you will not be allowed to participate with the group if you are not adequately prepared with enough water and the right gear/equipment/nutrition essential to complete the hike. You are fully responsible for yourself.
MAP: