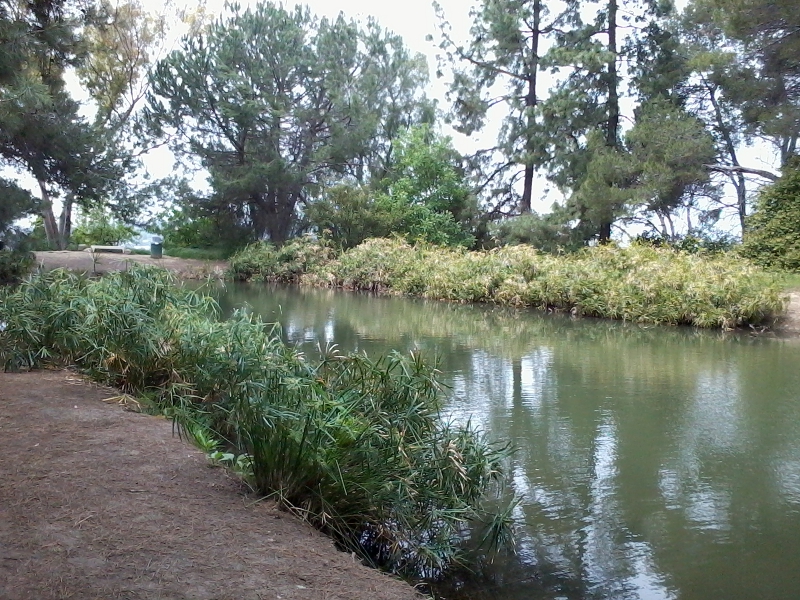 REAL TRAIL NAME:  Ernest E. Debs Regional Park Trail
*** THIS PAGE IS NOT UP TO DATE ***
LAST HIKE DATE: Thursday, September 1, 2011 (Evening)
HIKE LEAD: TBA
MEETING TIME: 6:45pm (Please be there on time)
LENGTH: 3.5 Miles (Round trip) – approx.
HIKE TYPE: Level 3
HIKE DURATION: 2 Hours – approx.
MEETING LOCATION:
Audubon Center (Park outside of the lot – on ) – Debs Park
(Parking also along Griffin Ave.  just outside Audubon Center)
4700 North Griffin Ave.
Los Angeles, CA 90031
DOG-FRIENDLY?: Yes, but on keep them on a leash.
REQUIRED: Large Water Bottle (at least 1.5 liter) or two 16oz water bottles, good sized snack.
RECOMMENDED:  Comfortable shoes, flashlight.
HIKE WALKTHROUGH: From the parking lot we will head NE towards the trail head and start the hike with a slight uphill warm up. This hike consists of several hills combined with sections of fairly leveled ground. Our goal is to get to the hidden Debs pond at top of the hill. Here is where we will rest for a bit, enjoy the serenity of the lake, a snack and get ready to head back. This park is a beautiful reprieve from urban life just a few minutes from downtown.
INFORMATIVE LINKS:
http://www.debspark.org/ (this one is outdated)
MAP: