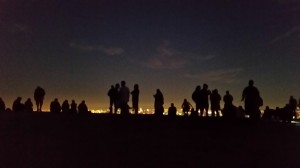 TRAIL NAME: Griffith Park – Starting at Merry Go Round Parking Lot #1
*** UPDATED MEETING LOCATION FOR APRIL 26 ***
[Updated April 26 12:51pm]  Hello LA Trail Hikers, we needed to change the location of tonight's hike to the Merry Go Round side of Griffith Park due to an event happening at the Greek Theatre (Vermont side). We will be meeting at our other usual meeting point here at the Merry Go Round side. Keep in mind there might be other groups meeting there today as well, so make sure you ask for the "LA Trail Hikers" to find the right team.
HIKE DATE: Wednesday, April 26, 2017

MEETING TIME: 7:00pm – 7:15pm
Return Approx: 9:30pm
HIKE LEAD: Diana Herrera
HIKE LEVEL: Level 3 – (Easier, lightly moderate hike, great for beginners and first time night hikers)
WHAT IS A HIKING LEVEL?:
Find out more about hiking levels here:
https://latrailhikers.com/about/hike-levels/
HIKE RSVP:
https://www.facebook.com/latrailhikers/events
HIKE DISTANCE: 3 to 4.5 miles round trip (Approx.)
HIKE DURATION: 2 to 2.5 Hours (Approx.)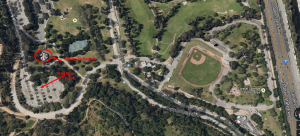 MEETING PLACE:
Griffith Park – Merry-Go-Round – Parking Lot #1
NOTE: We will gather by the purple fire hydrant,  in corner area of the parking lot.
DIRECT LINK: https://goo.gl/maps/UWXChzKwDPP2
(Additionally, Please look at map provided at the bottom of this page)
If, for some reason the direct link doesn't work for you, you can also use this address, it's the closest address to the Merry Go Round Parking Lot
(This is the closet address to the Merry Go Round lot.  Follow the posted signs to "Merry Go Round" from this point.)
4668 Crystal Springs Dr
Los Angeles, CA 90027
PARKING: Free in Parking Lot #1 and surrounding areas. (During Late Fall/All Winter: It may be dark in the lot, so make sure you wait to see a group of hikers gathering during the meeting time)
TAKING 5 FWY NORTH FROM L.A.: Take the Griffith Park exit (this is right after the Los Feliz exit). At the exit, make a right on Cyrstal Springs. Continue until you see the next available left turn (you'll see a sign that says Merry Go Round). Go up and you'll reach what looks like a dead end but if you turn right, you'll see the big parking lot.
Less Traffic via:
605 North > 60 West or 105 West> 710 North >10 West > 5 North > take the Griffith Park exit (after Los Feliz)
TAKING 5 FWY SOUTH FROM BURBANK: Take the Los Feliz exit (which is after the Colorado exit). At the exit, stay on your left and make a left onto Los Feliz West. Next, take the first available right into the Park (this will be Crystal Springs Blvd). Continue past the first few stops until you see the next available left turn (you'll see a sign that says Merry Go Round). Go up and you'll reach what looks like a dead end but if you turn right, you'll see the big parking lot.
Alternate Route (From Burbank using Zoo Dr.):
South on Alameda Blvd > Right on Victory Blvd > Go over 134 fwy > Make a left on on Zoo Dr > Continue past the Zoo, the Autry Museum (you'll be making a zig zag after this), Golf Course (on left-hand side), Pass the first right turn > make a right at the second second stop sign > make a right into Parking Lot #1.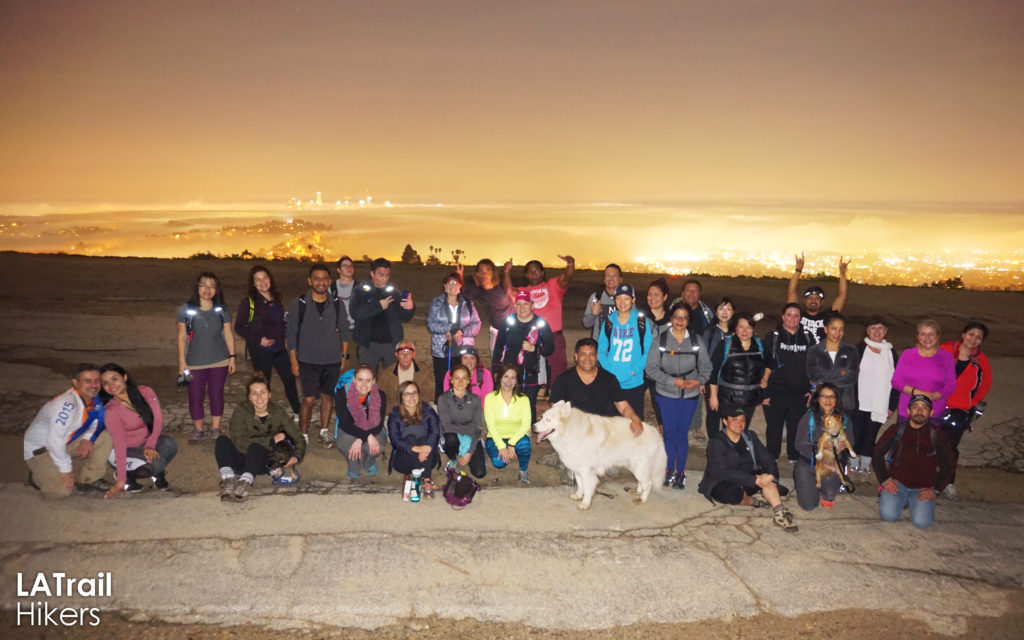 TRAIL WALKTHROUGH:  This trail will start at the Merry-Go-Round 1 parking lot. We'll venture Northwest and head uphill. There are different trail variations that we can take from here but we'll keep it based on distance and time as decided by the hike lead.  Depending on the group's flow, momentum, and experience, we may hike further up the hills to a higher peak. We'll be taking a special extended snack break and group picture to celebrate the 7th Year Anniversary of the LA Trail Hikers! Then, we'll head back to the trailhead where we started.
WATER REQUIRED. WATER CHECK WILL BE PERFORMED. If you do not take enough water or are not appropriately equipped for this hike, you will be turned away from doing this hike with us even if you show up. Please note, that we have expectations for evening hikers.
REQUIREMENTS: WATER (at least 1 to 2 liters or three 20oz water bottles). Comfortable hiking/sports shoes with good grip.
RECOMMENDED: 1 to 2 Liters of water. Dress accordingly as it will get hot or cold out there. Gloves are great during cold nights. Bring a low beam LCD red/green/blue light to help you see. Restroom use is recommended prior to meeting time.
NIGHT TIME HIKING ESSENTIALS:
– Water (and additional water during hot weather) 1 – 3 liters
– Comfortable Shoes with grip or hiking shoes/boots for better traction.
– A low beam flashlight (you don't want to blind other hikers or take away from their night hike experience)
– A backpack or hydration pack to put all your things in.
– Clothing Layers so you can easily remove or add them depending on the weather.
– Bring a good sized snack (PB&J sandwich, fruit, or any other quick eats) for your primary break point.
COLD SEASON: Bring layers of hiking attire to keep warm, but also able to remove as needed since you may get warm once you start hiking. Long sleeve layers are great. Gloves keep your hands warm and a hat/beanie to keep your head warm.
HOT SEASON: Bring additional water as you'll consume more with all the heat. Bring light clothes, and possibly a small towel to keep dry off face sweat. Pack lightly, but keep essentials.
DOG-FRIENDLY?:  Yes, but must be on a leash at all times.
– Your dog should be friendly and have plenty of experience to hike alongside other dogs and hikers.
– Bring your dog it's own water, along with a tray for it to drink from.
– You are responsible for keeping your pet safe and with you at all times.
– Bring a baggy to pick up after your dog. Your dog's business is your responsibility.
HOW DO I PARTICIPATE WITH THE GROUP ON THIS HIKE?
1. Read the Hike's Details we link at the very top of this page.
2. Make sure that the Hike Level accommodates your hiking experience.
3. If, and only if it suits you, then RSVP for this event and show up the day of the hike with all necessary gear and water (we mention everything you need on the details page for this hike).
MY FRIEND SAID I CAN DO THIS HIKE, I SHOULD BE ABLE TO DO IT, RIGHT?
We take your safety quite seriously, and would not like for you to attend a hike you're not ready for.  You know your body and hiking experience better than your friends. Whether you are a first-timer or an experienced hiker, please read our hike details page as the hike may not suit your experience level. We have a better experience if every hike has hikers of the intended level.
DISCLAIMER: LA Trail Hikers and its Leads/Organizers/Participants do not take responsibility for any harm, bodily injury, accidents, or damage to personal property. By clicking "Attending," or attending the hike, you confirming that you understand that all outdoor activity such as hiking, backpacking, and trekking have an associated danger, and will not hold any hike lead/organizer, participant, LA Trail Hikers, or any group associated pet responsible for any hazard to your well being. Additionally, you will not be allowed to participate with the group if you are not adequately prepared with enough water and the right gear/equipment/nutrition essential to complete the hike. You are fully responsible for yourself.
You may need to zoom out (or in) to get a better view of the location and how to get there.
(NOTE: There are no lights in this parking lot at night, so look for headlights if it is too dark)

MAP: