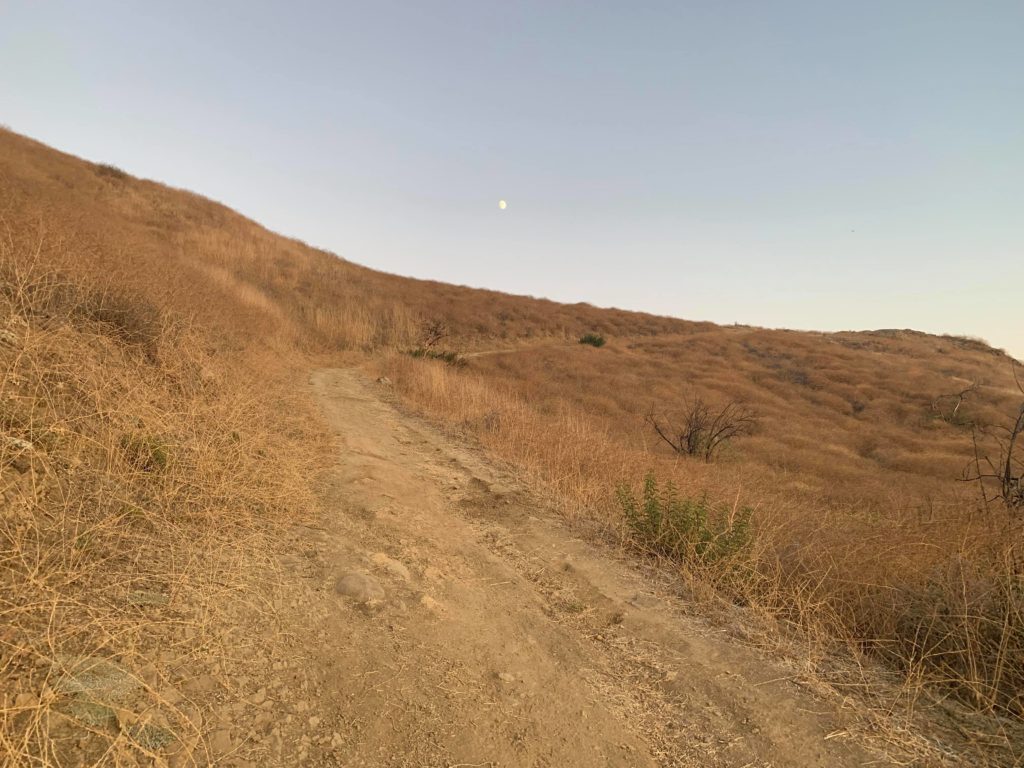 TRAIL NAME: Sunrise Loop in Simi Valley (via Long Canyon Trail and Woodridge Connector)
HIKE DATE: Thursday, September 26, 2019
MEETING TIME: 6:45 pm – 7:00 pm
Return Approx: 8:30pm
LATH HIKE LEAD: Brenda Lee
HIKE LEVEL: Level 4 – (Moderate uphill climb at the beginning for about 1/2 mile, then we go down a little. Flat for a bit, then another hill. Very doable, definitely not a good hike for beginners or someone's first time)
HIKE DISTANCE: 4 Miles (approx)
HIKE DURATION: 1 – 1.5 hours
MEETING POINT:
Search: Long Canyon Trail or Wood Ranch Trailhead Parking Lot
Simi Valley, CA 93065
Coordinates: 34.228460, -118.803490
(There is a sign with the name of the trail at the foot of the driveway – we will gather there.)
DIRECT LINK: https://goo.gl/maps/RQqD3fWcfUTS7vKKA
PARKING: Parking is free and there is a lot right there. They lock the gates at 9 pm – we will have to be out by then.
(DRIVE TO HIKE: Will the hikers meet and then drive to the trailhead? If so, we'd need to note this)
HIKE WALKTHROUGH: Once we meetup at the sign at the trailhead, we will begin our hike. The first 3/4 mile has a good incline, and will be a good workout. Once we reach the top, we will stop at the rock for a nice photo opportunity for everyone to get a panoramic photo – group photo will be taken here as well. We will take small rest breaks as needed. There are beautiful views of the mountains, the sunset, nature, and wildlife. There will be plenty of water breaks along the way. We will continue up the mountain for another 1/4 mile, then there is a flat and welcomed downhill section for about 1.5 miles with gorgeous views. There is one final hill as we begin our loop back to the start of the trail.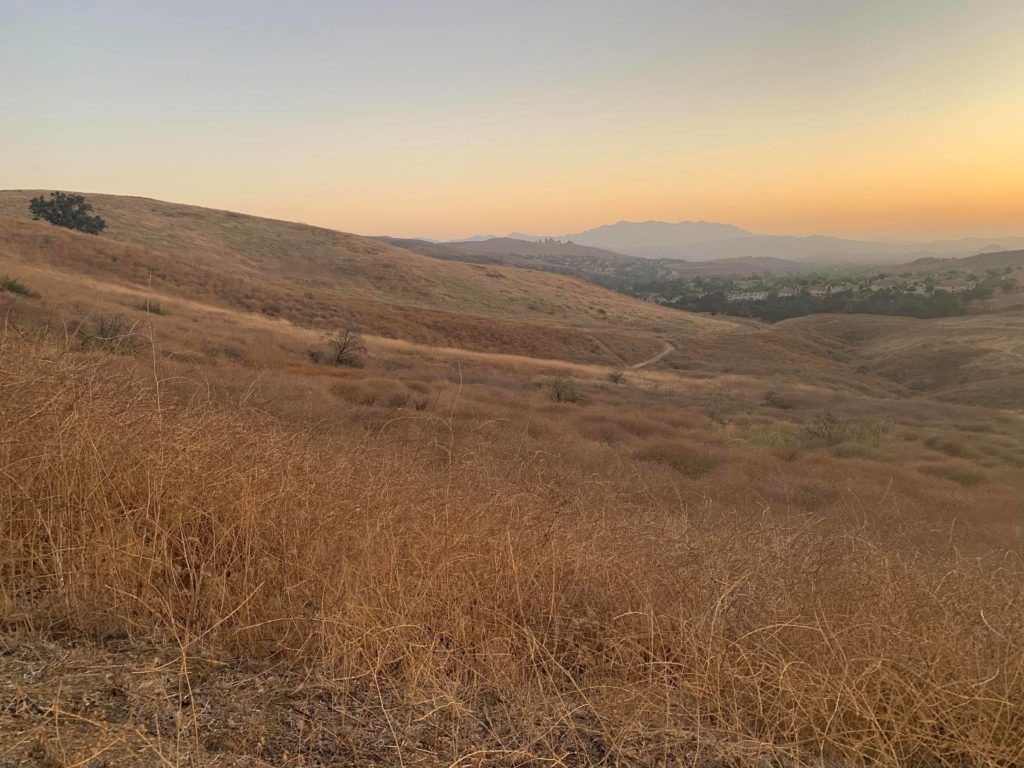 REQUIREMENTS: 1.5 to 2 liters of water, solid walking shoes and socks as the terrain is uneven in spots, flashlight as it will get dark, and a snack to keep your blood sugar level from dropping. If you do not have water you will be turned away from the hike for safety purposes.
RECOMMENDED: sunscreen, insect repellent & trekking/hiking pole.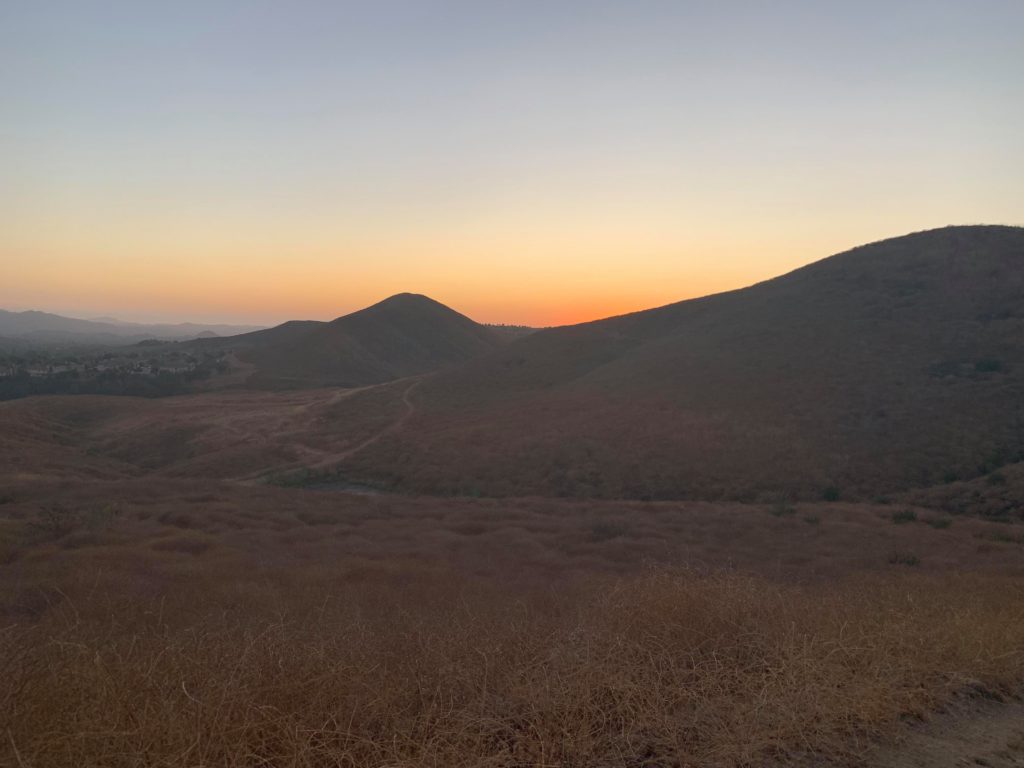 IS IT DOG FRIENDLY? Yes, this trail is dog friendly, experienced / friendly dogs are welcome! You must bring water and a bowl for your dog as well as bags to clean up any droppings along the way.
RESTROOMS: None, please use prior to hike.
HOW DO I PARTICIPATE WITH THE GROUP ON THIS HIKE?
1. Read the Hike's Details we link at the very top of this page.
2. Make sure that the Hike Level accommodates your hiking experience.
3. If, and only if it suits you, then RSVP for this event and show up the day of the hike with all necessary gear and water (we mention everything you need on the details page for this hike).
MY FRIEND SAID I CAN DO THIS HIKE, I SHOULD BE ABLE TO DO IT, RIGHT?
We take your safety quite seriously, and would not like for you to attend a hike you're not ready for. You know your body and hiking experience better than your friends. Whether you are a first-timer or an experienced hiker, please read our hike details page as the hike may not suit your experience level. We have a better experience if every hike has hikers of the intended level.
DISCLAIMER: LA Trail Hikers and its Leads/Organizers/Participants do not take responsibility for any harm, bodily injury, accidents, or damage to personal property. By clicking "Attending," or attending the hike, you confirming that you understand that all outdoor activity such as hiking, backpacking, and trekking have an associated danger, and will not hold any hike lead/organizer, participant, LA Trail Hikers, or any group associated pet responsible for any hazard to your well being. Additionally, you will not be allowed to participate with the group if you are not adequately prepared with enough water and the right gear/equipment/nutrition essential to complete the hike. You are fully responsible for yourself.