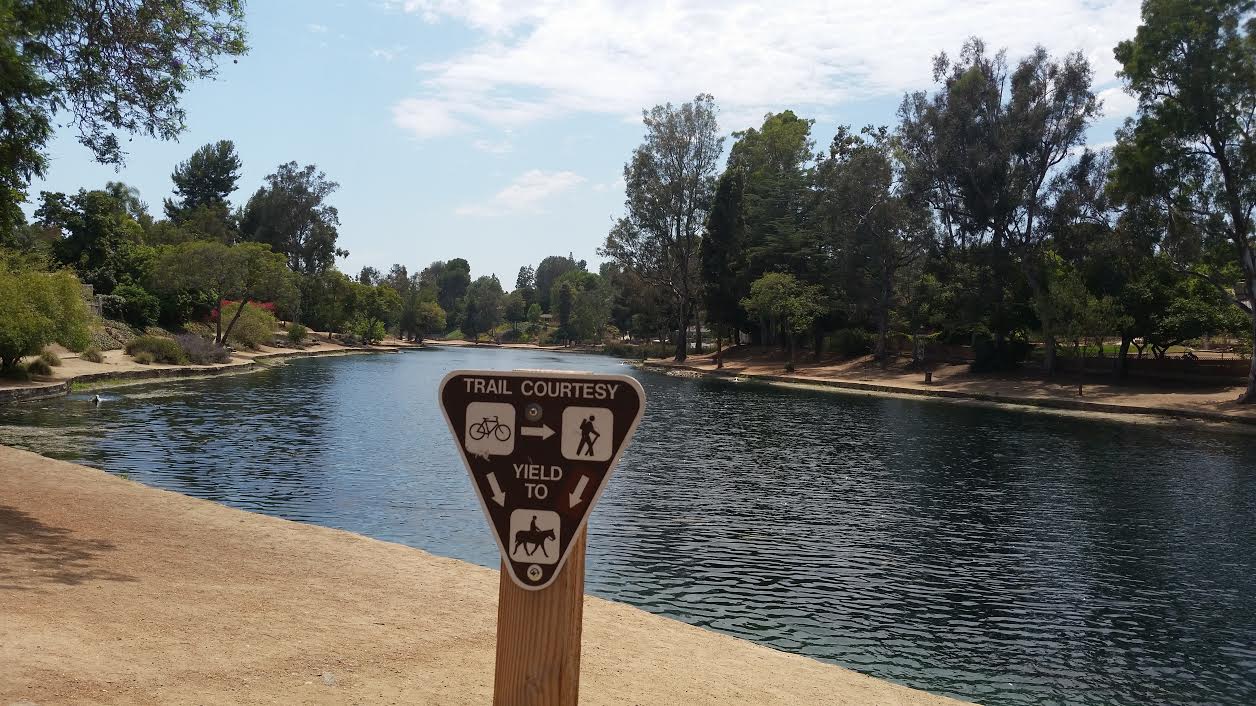 TRAIL NAME: Fullerton Loop – Bud Turner Trail to Juanita Cook Trail
*** ELECTION DAY HIKE ***
Vote before (or after), and then join us for an election day hike on the Fullerton Loop hike!
HIKE DATE: Tuesday, November 6, 2018
MEETING TIME: 8:45 am – 9:00 am
(Please be on time to the meeting point. We'll leave together from there)
Return Approx: 11:30am
HIKE LEAD: Carol Martinez
HIKE LEVEL: Level 3 – (Moderate Uphill with some sun exposure)
WHAT IS A HIKING LEVEL?:
Find out more about hiking levels here:
https://latrailhikers.com/about/hike-levels/
HIKE RSVP:
https://www.facebook.com/latrailhikers/events
HIKE DISTANCE: 5.5 Miles (Round Trip)
HIKE DURATION: 2.5 – 3 Hours (approx)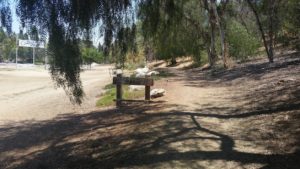 MEETING LOCATION:
Laguna Lake Park
3120 Lakeview Dr.
Fullerton, CA 92835

PARKING: There is plenty of parking during the week (on weekends it fills up fast and you will have to find parking in surrounding neighborhood).
HIKE WALKTHROUGH: This trail is a hidden gem located in a beautiful neighborhood of Fullerton. There is plenty of beauty to see that will make you want to come back for more! It includes a man made lake filled with trout fishes, habitat of different type of ducks, geese, birds, squirrels, flowers, trees and even a home of equestrian ranch with local neighborhood horses that will ride on by. We will start off from the parking lot and go approx 3 quarters of a mile down the Bud Turner trail that runs alongside of the neighborhood back yards, then quickly leads into a single track dirt trail towards Laguna Rd. It is here where we loop around the trail which will widen up with pretty views of a white picket fence leading towards the equestrian ranch and walking back towards parking lot crossing the street continuing on the Bud Turner Trail which has views of the beautiful Laguna Lake. We will continue walking to the end of the lake and connect to the Juanita Cook trail to the right. Depending on how group is doing, we will decide on which trail to take next to continue on. After crossing a neighborhood street, most likely, we will continue down to the right and will take you down a trail that takes you into an enchanted looking forest of shaded trees and the neighborhood backyards. This whole trail is very popular among mountain bikers so we have to stay aware of our surroundings at all times. We will decide at time of hike which trail to continue on depending on what's going on at that time and keeping mind full of time and miles hiking. We will loop around and turnback going back the same way out. For the most part, the trails we will be doing are relatively flat with a few inclines. The weather conditions and depending on fellow hikers are doing, we will make the decision in best interest of an enjoyable hike for everyone!
REQUIRED: 1-2 liters water, snacks, a hat, regular tennis shoes with traction or hiking shoes.
RECOMMENDED: Light-colored clothing to keep cool, comfortable shoes, sun block/screen.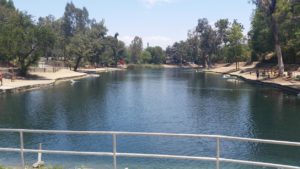 RESTROOMS: Yes.
DOG-FRIENDLY?: Yes, but must on kept on a leash. Bring water and drinking container for your pet. You will need to pick up after your pet.
HOW DO I PARTICIPATE WITH THE GROUP ON THIS HIKE?
1. Read the Hike's Details we link at the very top of this page.
2. Make sure that the Hike Level accommodates your hiking experience.
3. If, and only if it suits you, then RSVP for this event and show up the day of the hike with all necessary gear and water (we mention everything you need on the details page for this hike).
MY FRIEND SAID I CAN DO THIS HIKE, I SHOULD BE ABLE TO DO IT, RIGHT?
We take your safety quite seriously, and would not like for you to attend a hike you're not ready for. You know your body and hiking experience better than your friends. Whether you are a first-timer or an experienced hiker, please read our hike details page as the hike may not suite your experience level. We have a better experience if every hike has hikers of the intended level.
DISCLAIMER: LA Trail Hikers and its Leads/Organizers/Participants do not take responsibility for any harm,bodily injury, accidents, or damage to personal property. By clicking "Attending," or attending the hike, you confirming that you understand that all outdoor activity such as hiking, backpacking, and trekking have an associated danger, and will not hold any hike lead/organizer, participant, LA Trail Hikers, or any group associated pet responsible for any hazard to your well being. Additionally, you will not be allowed to participate with the group if you are not adequately prepared with enough water and the right gear/equipment/nutrition essential to complete the hike. You are fully responsible for yourself.
MAP: