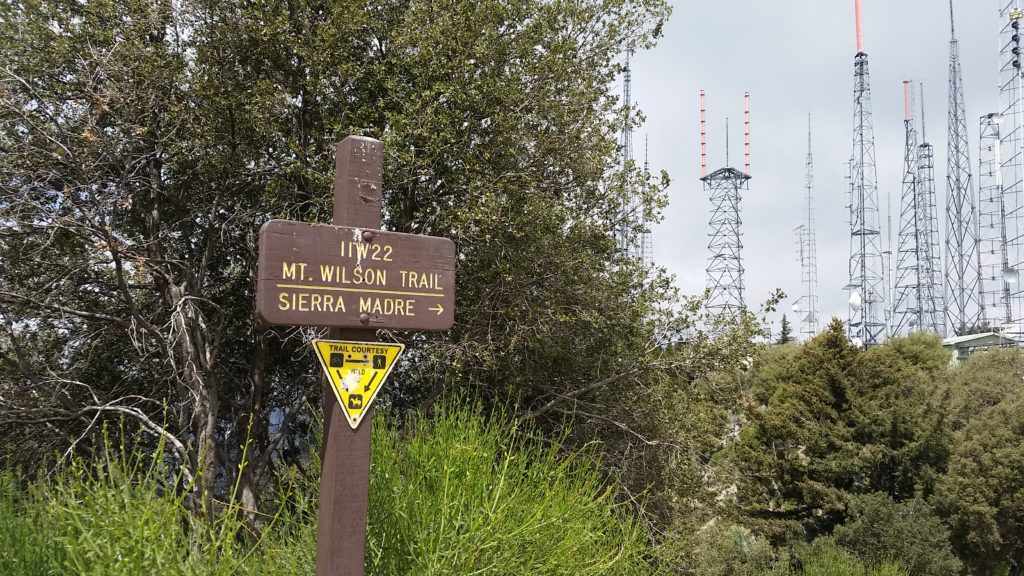 TRAIL NAME: Mount Wilson Peak Trails
HIKE DATE: Saturday, November 16, 2019
MEETING TIME: 9:00 am – 9:15 am
(We'll meet for 15 mins and then leave the meeting point at 9:15 am. Please be on time.)
Return approx: 11:30 am
HIKE LEAD: Jason Bazalar
HIKE LEVEL: Level 1 – (Great for beginners, Mostly wooded flat areas)
WHAT IS A HIKING LEVEL?:
Find out more about hiking levels here:
https://latrailhikers.com/about/hike-levels/
HIKE RSVP (Optional):
https://www.facebook.com/latrailhikers/events
HIKE LENGTH: 1.5 – 2 Miles (Roundtrip)
HIKE DURATION: 45 mins – 1.5 hrs (approx)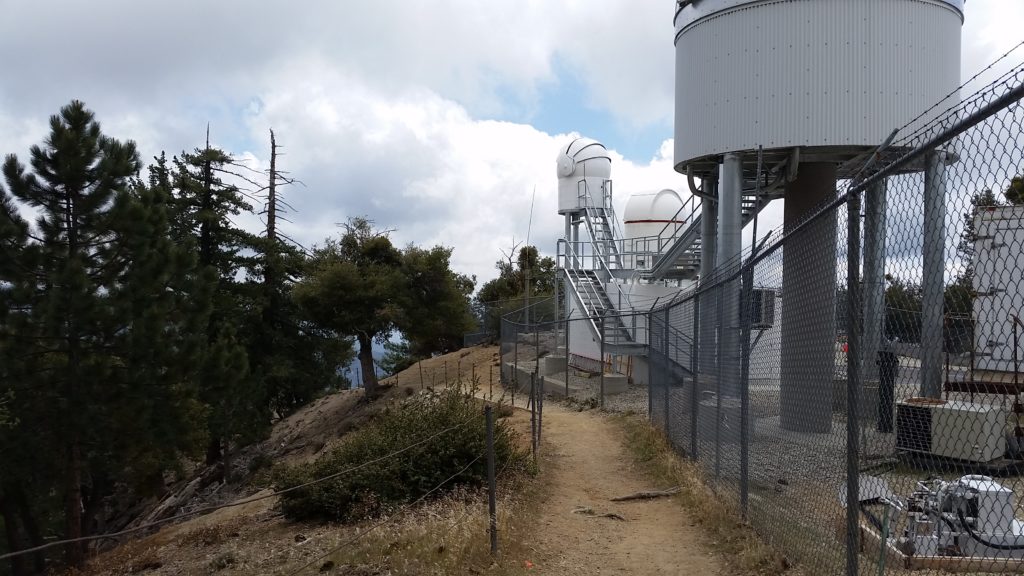 MEETING POINT:
McDonalds Parking Lot
(Park on the side that doesn't have the drive-thru, it's the bigger side)
449 Foothill Blvd.
La Cañada Flintridge, CA 91011
DIRECT LINK: https://goo.gl/maps/tXDGJdytEqiYWPoU6
(REQUIRED) PARKING PERMIT: Adventure Pass ($5 – Day Pass, $30 Year Pass) can be obtained at most Sporting Goods store (like Big 5, REI) or at the Shell gas station right next to the 210 Fwy. Please get this permit ahead of time in case stores are not open on the day of the hike. Additionally, you should consider carpooling with someone who already has an Adventure Pass.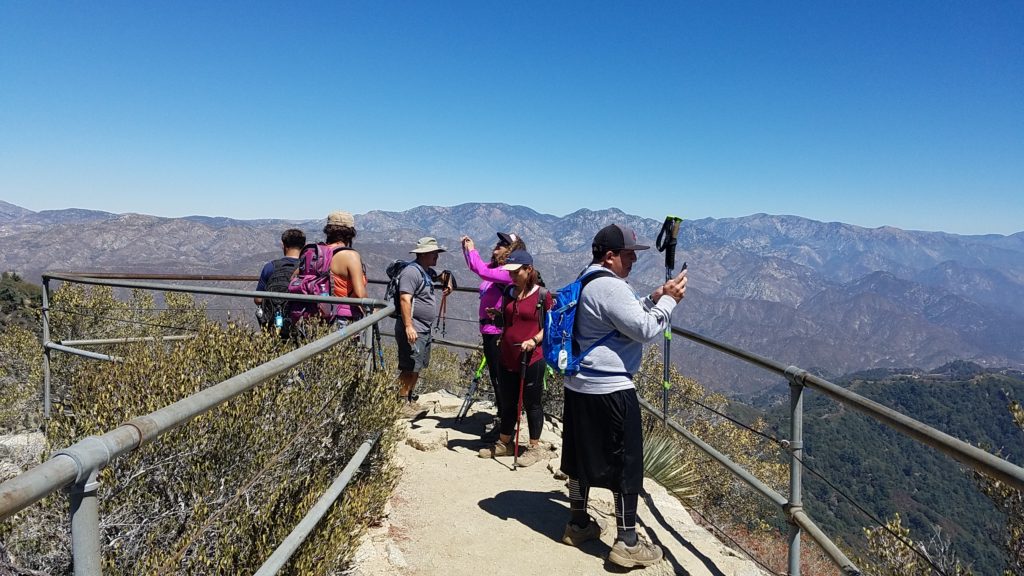 TRAIL WALKTHROUGH: After gathering at the meeting location, we will caravan northeast on the Angeles Crest Highway – 2 (**Turn your headlights on**) we'll consolidate any cars as needed and then start our drive up to Mount Wilson. This hike is intended to be a very easy (almost touristic) walk/hike in at the peak area of Mount Wilson. Perfect for first time hikers, and those who have never been at Mt Wilson peak. We'll get to see a first view from the parking lot area and visit the Cosmic Cafe. Along the way we'll stop by and visit the Astronomical Museum, 150-Foot Solar Telescope tower, and Echo Rock viewing point to see some of the back mountain ranges. In addition, we'll show you some of the trail heads for some longer hikes in the area.
REQUIRED: At least One 16 oz water bottle. Comfortable walking shoes (we'll be on gravel, cement, and dirt areas).
RECOMMENDED: A hat/visor, sunscreen. Camera.
DOG-FRIENDLY? Friendly (all dogs must be on leash and be friendly with other hikers & dogs). You must pick up after your pet.
HOW DO I PARTICIPATE WITH THE GROUP ON THIS HIKE?
1. Read the Hike's Details we link at the very top of this page.
2. Make sure that the Hike Level accommodates your hiking experience.
3. If, and only if it suits you, then RSVP for this event and show up the day of the hike with all necessary gear and water (we mention everything you need on the details page for this hike).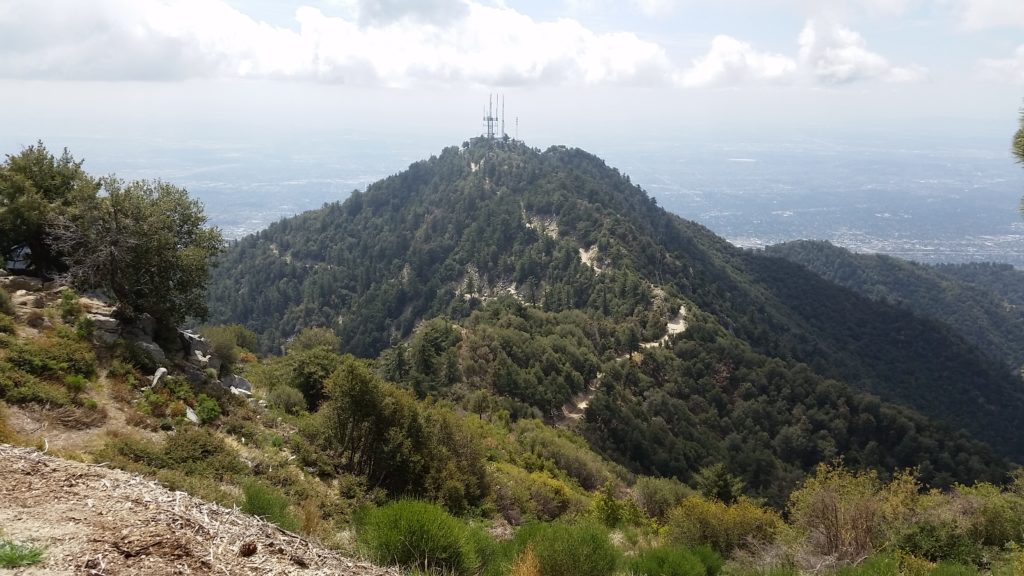 MY FRIEND SAID I CAN DO THIS HIKE, I SHOULD BE ABLE TO DO IT, RIGHT?
We take your safety quite seriously, and would not like for you to attend a hike you're not ready for. You know your body and hiking experience better than your friends. Whether you are a first-timer or an experienced hiker, please read our hike details page as the hike may not suite your experience level. We have a better experience if every hike has hikers of the intended level.
DISCLAIMER: LA Trail Hikers and its Leads/Organizers/Participants do not take responsibility for any harm,bodily injury, accidents, or damage to personal property. By clicking "Attending," or attending the hike, you confirming that you understand that all outdoor activity such as hiking, backpacking, and trekking have an associated danger, and will not hold any hike lead/organizer, participant, LA Trail Hikers, or any group associated pet responsible for any hazard to your well being. Additionally, you will not be allowed to participate with the group if you are not adequately prepared with enough water and the right gear/equipment/nutrition essential to complete the hike. You are fully responsible for yourself.