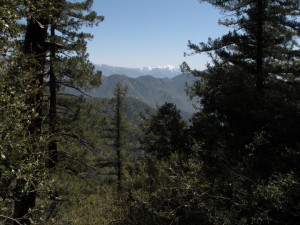 TRAIL NAME: Mount Wilson (Via Upper Winter Creek) – Angeles National Forest (Part of the SoCal Six Pack of Peaks)

HIKE DATE:  Sunday, March 18, 2018
HIKE PREREQUISITE: Must have completed a LATH Level 6 or 7 hike with no problem.
MEETING TIME: 6:00am – 6:15am
(Please be on time. We'll wait 15 mins past the meeting location. We leave the meeting point at 6:15am)
Return Approx: 3:30 – 4:00pm
HIKE LEAD:  Robert Bittner
HIKE LEVEL: Level 8 – (Strenuous, uphill switchbacks. Distance with steady elevation gain. No Beginners, No Kids, No Dogs)
WHAT IS A HIKING LEVEL?:
Find out more about hiking levels here:
https://latrailhikers.com/about/hike-levels/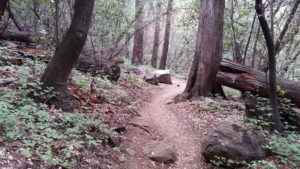 HIKE RSVP:
https://www.facebook.com/latrailhikers/events
HIKE DURATION:  8 hours (Approx.)

HIKE DISTANCE: 13.5 – 14 Miles (Approx.)
MEETING LOCATION:
Arco AMPM Gas Station
5 W. Foothill Blvd
Arcadia, CA 91006
Direct Link: https://goo.gl/maps/71Fg4ch9YBx
(Click on the address or Scroll down for Meeting Point map)
PARKING: From the meeting point, we can setup additional carpools. However, you will need a $5 Day or $30 annual Adventure Pass to park up at Chantry Flats. Please get this ahead of time from a local Sports store like REI stores, Big 5 Sporting Goods, and other retailers prior to the hike. Please try to get this prior to the hike. We suggest carpooling to the meeting point as we want to take the least amount of cars up to the trailhead because of limited parking.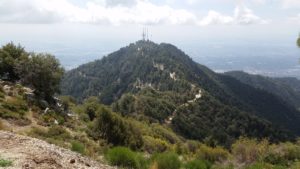 TRAIL WALKTHROUGH (via Upper Winter Creek): We'll start at the Chantry Flats area to for a 7-mile hike up to Mt. Wilson (about 14 miles round trip). The first 2.5 miles will take us along the Upper Winter Creek loop. This section is quite easy with some fairly even areas. This is the warm up for the next section. We'll get to the Mt. Wilson connection at mile 2.5. This next mile (2.5 to 3.5) will be the hardest part of the hike. We will try to take rests as needed, but will also try to push ourselves a bit to overcome the area. Expect switchbacks that are similar or a hair more inclined than that of the Castle Canyon on the way to Inspiration Point. After we pass this quick switchback section, (and take a small breather) the next mile will be full of longer, healthy switch backs at a less inclined level. We'll do the same here and try to continue to keep a good pace on the straightaways. This will take us all the way up to Manzanita Ridge, where we'll see a wooden bench and take small break. After that, the next 3 miles are out on some loose rocky gravel with some slight gain but much easier than the prior miles. We'll be taking a nice even pace during this last section until we reach the Mt. Wilson Parking lot. From there, we'll make our way to the eastern portion of the area to lookout point. We'll have our lunch break here and fill up on water as needed. We'll be descending along the route.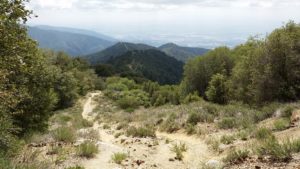 TRAIL BY MILES (From trail head to peak):
From Chantry Flats
– Mile 0 to 2.5 (Easier Moderate rolling hill trail)
– Miles 2.5 to 3.5 (Strenuous uphill switchbacks) aka hardest mile
– Miles 3.5 to 4.5 (Moderate uphill switchbacks) aka second hardest mile
At Manzanita Ridge
– Miles 4.5 to 7 (Medium Moderate uphill gain trail)
To Mount Wilson Peak
WATER/ELECTROLYTES REQUIRED. WATER/ELECTROLYTE CHECK WILL BE PERFORMED. If you do not take enough water/electrolytes or are not appropriately equipped for this hike, you will be turned away from doing this hike with us even if you show up. Please note, that we have expectations for Level 8 hikers. Read all the details in the link above.
REQUIRED: WATER, at least 2 to 3 Liters of water and a small water 16/20 bottle. The small bottle should contain electrolytes (sports drink, vitamin water, or something equivalent to it – Electrolyte tablets work best because they can easily be added to your water), comfortable hiking shoes/boots with grip, a hat, sunscreen, a few good quick snacks, and a small packed lunch.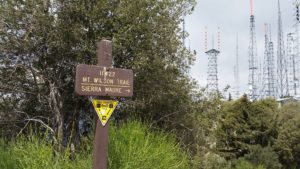 EXPECTED: You will be in a group environment, so , as a Level 8 hiker, you will be expected to:
– Come prepared with all the necessary hiking gear for this trail (water, electrolyte supplements, nutrition, gear, attire and footwear)
– Keep up together with the hiking group at all times.
– Keep a steady pace going uphill. Unlike lower level hikes, this hike is timely and intended to be completed in an adequate time.
RECOMMENDED: Rain gear (light water proof jacket with hood), flash light, Trekking Poles, Layers of clothing for the upper body, Scarf, Pants, Sunglasses, Beanie, Gloves, Jacket, some Toilet Paper, Hiking Socks, Food (many citrus or nut-based snacks, a sandwich).

NOTES FROM THE HIKE LEAD:
* This trail is NOT for beginner hikers
* If you have plans on splitting from the group, please reconsider attending this hike.
* If you have time constraints, please reconsider attending this hike.
* Pack lots of water for this longer trail
* No dogs
* It's a strenuous hike. Please prepare to be out all day!
IS IT DOG-FRIENDLY?: No. Although dogs are allowed in the area, we are requesting NO pets for this strenuous level hike.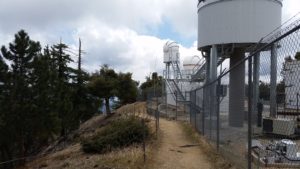 HOW DO I PARTICIPATE WITH THE GROUP ON THIS HIKE?
1. Read the Hike's Details we link at the very top of this page.
2. Make sure that the Hike Level accommodates your hiking experience.
3. If, and only if it suits you, then RSVP for this event and show up the day of the hike with all necessary gear and water (we mention everything you need on the details page for this hike).
MY FRIEND SAID I CAN DO THIS HIKE, I SHOULD BE ABLE TO DO IT, RIGHT?
We take your safety quite seriously, and would not like for you to attend a hike you're not ready for.  You know your body and hiking experience better than your friends. Whether you are a first-timer or an experienced hiker, please read our hike details page as the hike may not suite your experience level. We have a better experience if every hike has hikers of the intended level.
DISCLAIMER: LA Trail Hikers and its Leads/Organizers/Participants do not take responsibility for any harm,bodily injury, accidents, or damage to personal property. By clicking "Attending," or attending the hike, you confirming that you understand that all outdoor activity such as hiking, backpacking, and trekking have an associated danger, and will not hold any hike lead/organizer, participant, LA Trail Hikers, or any group associated pet responsible for any hazard to your well being. Additionally, you will not be allowed to participate with the group if you are not adequately prepared with enough water and the right gear/equipment/nutrition essential to complete the hike. You are fully responsible for yourself.
MAP: