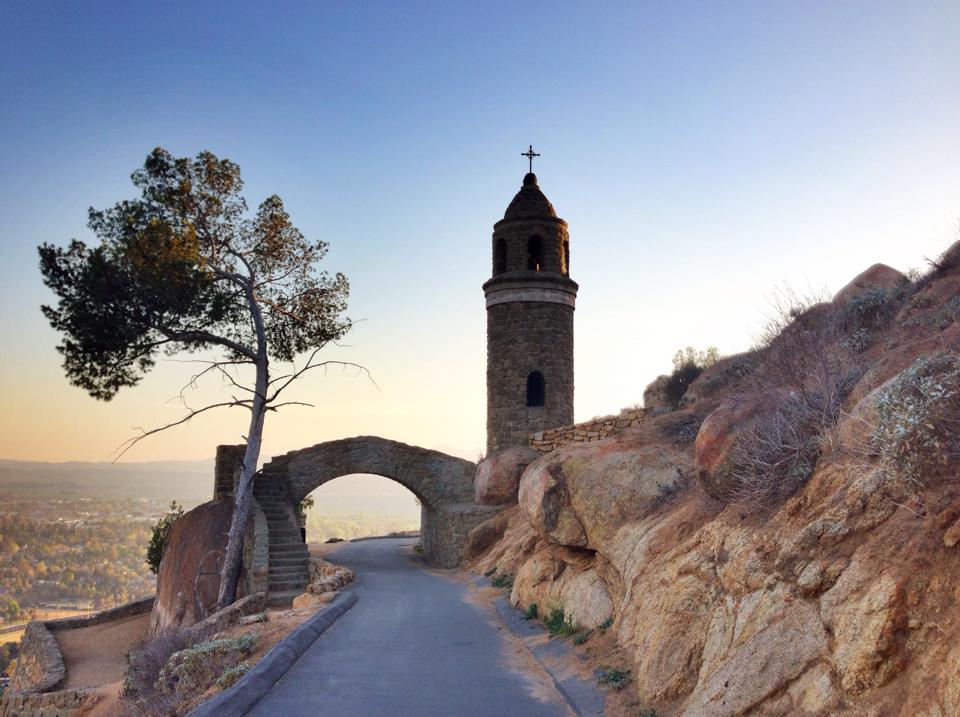 TRAIL NAME: Mt. Rubidoux Trail
HIKE DATE: Sunday, February 24, 2019
HIKE LEAD: Carol "Momma Bear" LeBlanc
MEETING TIME:  8:00 am – 8:15 am
(We'll wait 15 mins, and then caravan to the trail head starting at 8:15 am)
Return approx: 12:00 pm
HIKE LEVEL: Level 5 – Moderate with plenty of uphill dirt trail sections
WHAT IS A HIKING LEVEL?:
Find out more about hiking levels here:
https://latrailhikers.com/about/hike-levels/
HIKE RSVP:
https://www.facebook.com/latrailhikers/events
HIKE DISTANCE: 3.5 to 4 miles (Roundtrip)
HIKE DURATION: 2.5 to 3.0 hours

ELEVATION GAIN: 1130 ft.
MEETING LOCATION:
Stater Brothers (Parking Lot)
5555 Mission Blvd.
Riverside, CA 92509
DIRECT LINK: https://goo.gl/maps/fjbJPH95Dhr
NOTE: We'll be driving from Stater Brothers to the hike trail head at 4600 San Andreas Ave. We can carpool from the meeting point. Please note that there is no much shade on this trail.
TRAVEL TIME: Keep a note that it takes about 50 mins to 1 hour to get from Downtown L.A. to the Riverside (with light traffic). Make sure you plan for this when heading for the meeting point.
PARKING FEE: None (at meeting point and at trail head)
HIKE WALKTHROUGH: "Mt. Rubidoux is a hill in the city of Riverside that has been designated a city park and landmark. It has some interesting landmarks including a cross and tablet at the summit honoring Father Junipero Serra and a Testimonial Peace Tower dedicated to Frank A. Miller which is a replica of a noted bridge in Alcantara, Spain. Mt. Rubidoux Trail has 3.5 Miles of paved roads and several dirt hiking trails which offer some magnificent scenic views of the city. The trail is good for all skill levels and primarily used for hiking & walking. " In addition, we will be taking a few dirt trails to extend the hike and get a different view of Mt. Rubidoux. This will be the moderate workout prior to the end of the trail.
WATER REQUIRED. WATER CHECK WILL BE PERFORMED. If you do not take enough water or are not appropriately equipped for this hike, you will be turned away from doing this hike with us even if you show up. Please note, that we have expectations for Level 5 hikers. Read all the details.
REQUIREMENTS: WATER (at least 2 to 3 liters). Comfortable hiking/sports shoes with good grip.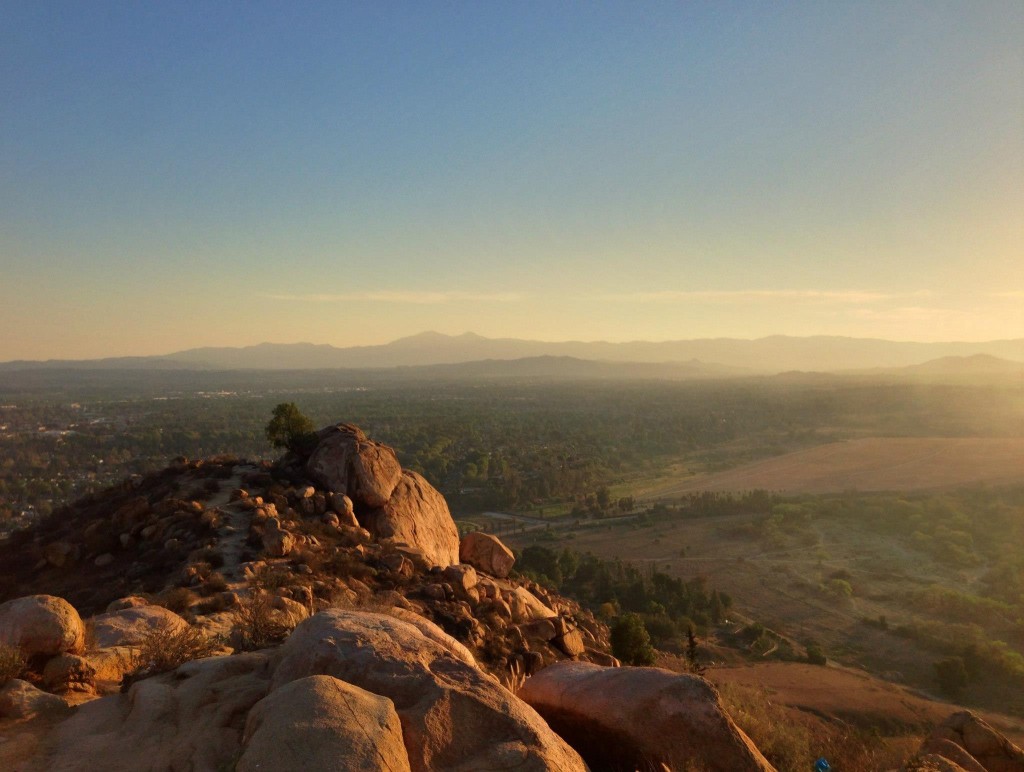 RECOMMENDED: Take some small snacks (trail mix, nuts, granola bars, fruit, etc.) Wear sunscreen, comfortable clothes and shoes.
DOG FRIENDLY: Yes, but must be on a leash and have their water. Dogs must be experienced and friendly to other hikers and dogs. Remember, you must clean up after your pet.
RELATED LINKS:
HOW DO I PARTICIPATE WITH THE GROUP ON THIS HIKE?
1. Read the Hike's Details we link at the very top of this page.
2. Make sure that the Hike Level accommodates your hiking experience.
3. If, and only if it suits you, then RSVP for this event and show up the day of the hike with all necessary gear and water (we mention everything you need on the details page for this hike).
MY FRIEND SAID I CAN DO THIS HIKE, I SHOULD BE ABLE TO DO IT, RIGHT?
We take your safety quite seriously, and would not like for you to attend a hike you're not ready for. You know your body and hiking experience better than your friends. Whether you are a first-timer or an experienced hiker, please read our hike details page as the hike may not suite your experience level. We have a better experience if every hike has hikers of the intended level.
DISCLAIMER:
LA Trail Hikers and its Leads/Organizers/Participants do not take responsibility for any harm,bodily injury, accidents, or damage to personal property. By clicking "Attending," or attending the hike, you confirming that you understand that all outdoor activity such as hiking, backpacking, and trekking have an associated danger, and will not hold any hike lead/organizer, participant, LA Trail Hikers, or any group associated pet responsible for any hazard to your well being. Additionally, you will not be allowed to participate with the group if you are not adequately prepared with enough water and the right gear/equipment/nutrition essential to complete the hike. You are fully responsible for yourself.
MAP (Meeting Point):