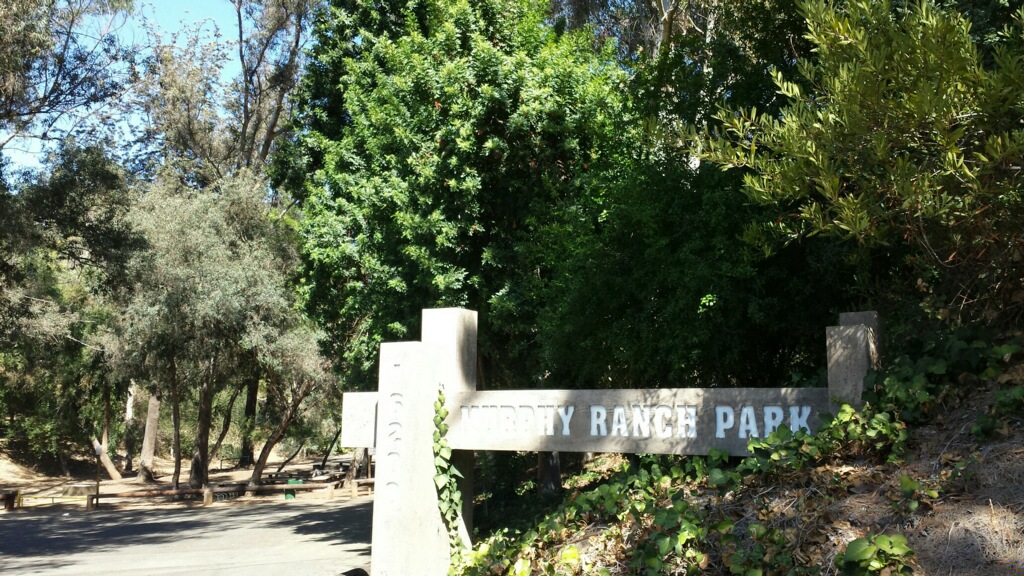 TRAIL NAME: Murphy Ranch Park Trail (Extended Version)
HIKE DATE: Friday, January 10, 2019
MEET UP TIME: 8:00 am – 8:15 am
(We'll wait, at most, 15 minutes at the meeting point. We'll get started at 8:15 am)
Return Approx: 10:00 am
HIKE LEAD: Carol Martinez
HIKE LEVEL: Level 2 – (Easier level hike, great for beginners)
WHAT IS A HIKING LEVEL? :
Find out more about hiking levels here:
https://latrailhikers.com/about/hike-levels/
HIKE RSVP:
https://www.facebook.com/latrailhikers/events
HIKE DISTANCE: 1.5 Miles approx. (roundtrip)
HIKE DURATION: 1 – 1.5 hours (approx.)
MEET UP ADDRESS:
Murphy Ranch Park
16200 Las Cumbres Dr.
Whittier, CA 90603
PARKING: The parking area is accommodating and residential street parking is available across the way if it's full.
HIKE WALKTHROUGH:
This is a well- kept trail tucked away in the nice residential area of Whittier, known as Friendly Hills. There's a nice little picnic area between parking and before the trail. We will start on the middle trail that is surrounded by a variety of trees, from eucalyptus to pine and oak trees which make you feel like you're far away from city life. Although this is a short hike in distance, it starts off with a gradual to challenging incline that consists of a few switch backs that is guaranteed to get your heart pumping. The views at the top are worth the hike in itself. On a clear day, you can see downtown LA and on the opposite side even views of Orange County! We will continue down a short slightly steep but doable trail, which flattens out into a single track trail. We will reach a fork in the road and take the trail to the left and head back towards the start. This trail is mostly visited by the locals in the area. And is a definite hidden gem! Some of the wildlife you will see is squirrels, butterflies, birds and sometimes goats that are put there annually to eat up the excess vegetation.
EXTENDED VERSION: will connect to the Arroyo San Miguel trail and trekking under a tunnel that goes under Colima Rd, towards Arroyo Pescadero trail, and back.
RESTROOMS: No restroom facilities are available. Please use prior to arriving.
WATER REQUIRED. WATER (at least one to two 20oz water bottles), a hat.
RECOMMENDED: Please bring water, snack, and comfortable walking shoes with traction.
IS IT DOG-FRIENDLY? Yes. Dogs must be on a leash. You must pick up after your dog. And carry a small container to give them water.
HOW DO I PARTICIPATE WITH THE GROUP ON THIS HIKE?
1. Read the Hike's Details we link at the very top of this page.
2. Make sure that the Hike Level accommodates your hiking experience.
3. If, and only if it suits you, then RSVP for this event and show up the day of the hike with all necessary gear and water (we mention everything you need on the details page for this hike).
MY FRIEND SAID I CAN DO THIS HIKE, I SHOULD BE ABLE TO DO IT, RIGHT?
We take your safety quite seriously, and would not like for you to attend a hike you're not ready for. You know your body and hiking experience better than your friends. Whether you are a first-timer or an experienced hiker, please read our hike details page as the hike may not suit your experience level. We have a better experience if every hike has hikers of the intended level.
DISCLAIMER: LA Trail Hikers and its Leads/Organizers/Participants do not take responsibility for any harm, bodily injury, accidents, or damage to personal property. By clicking "Attending," or attending the hike, you confirming that you understand that all outdoor activity such as hiking, backpacking, and trekking have an associated danger, and will not hold any hike lead/organizer, participant, LA Trail Hikers, or any group associated pet responsible for any hazard to your well being. Additionally, you will not be allowed to participate with the group if you are not adequately prepared with enough water and the right gear/equipment/nutrition essential to complete the hike. You are fully responsible for yourself.
MAP: