TRAIL NAME: Newton Canyon Trail hike to Buzzard's Roost via Newton Canyon
HIKE DATE: Saturday, August 12, 2017
MEETING TIME: 8:00 AM to 8:15AM
(At 8:15AM we'll caravan to the trailhead, which takes about 15 minutes.  If you're coming from PCH and/or plan on simply meeting up at the trailhead, please be prompt, as we expect to start hiking by 8:40AM.)
Return time: 1:30 PM (approx.)
LATH HIKE LEAD: Robert Bittner
HIKE TYPE:  Level 6 – ( Moderate trail with some good uphills and rolling hills. No beginners. )
WHAT IS A HIKING LEVEL?:
Find out more about hiking levels here:
http://latrailhikers.com/about/hike-levels/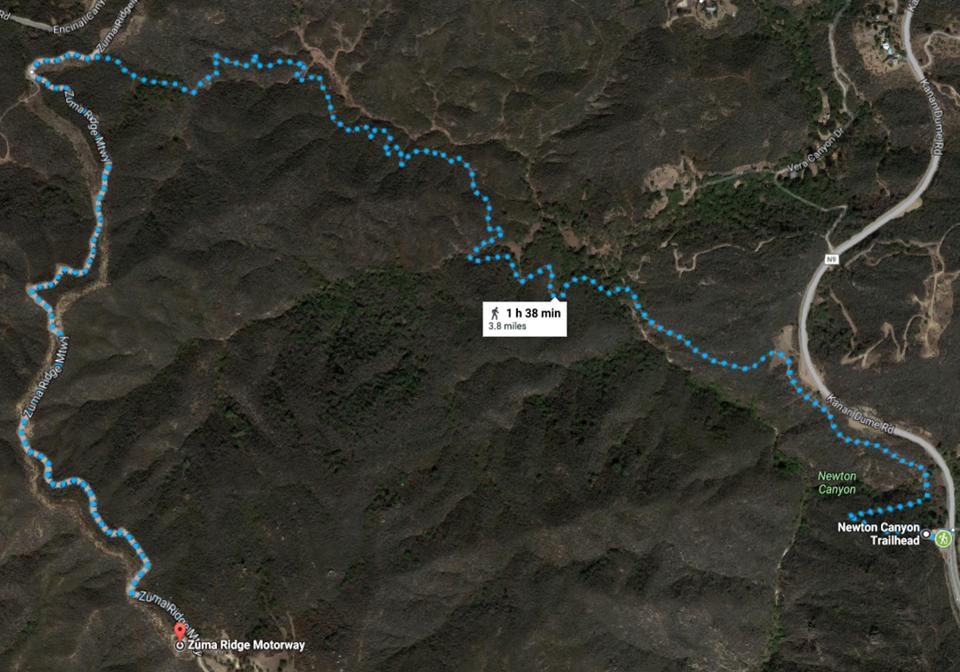 HIKE RSVP:
https://www.facebook.com/latrailhikers/events
HIKE DURATION: 5 hours (approx. with normal hiking stops)
HIKE DISTANCE: 7.6 miles (approx) roundtrip
HIKE MEETING LOCATION:
Vons Grocery (towards Starbucks side of store)
5671 Kanan Rd.
Agoura Hills, CA 91301
(1/2 mile north of freeway on left side)
Direct Link: https://goo.gl/maps/8WDasXjASay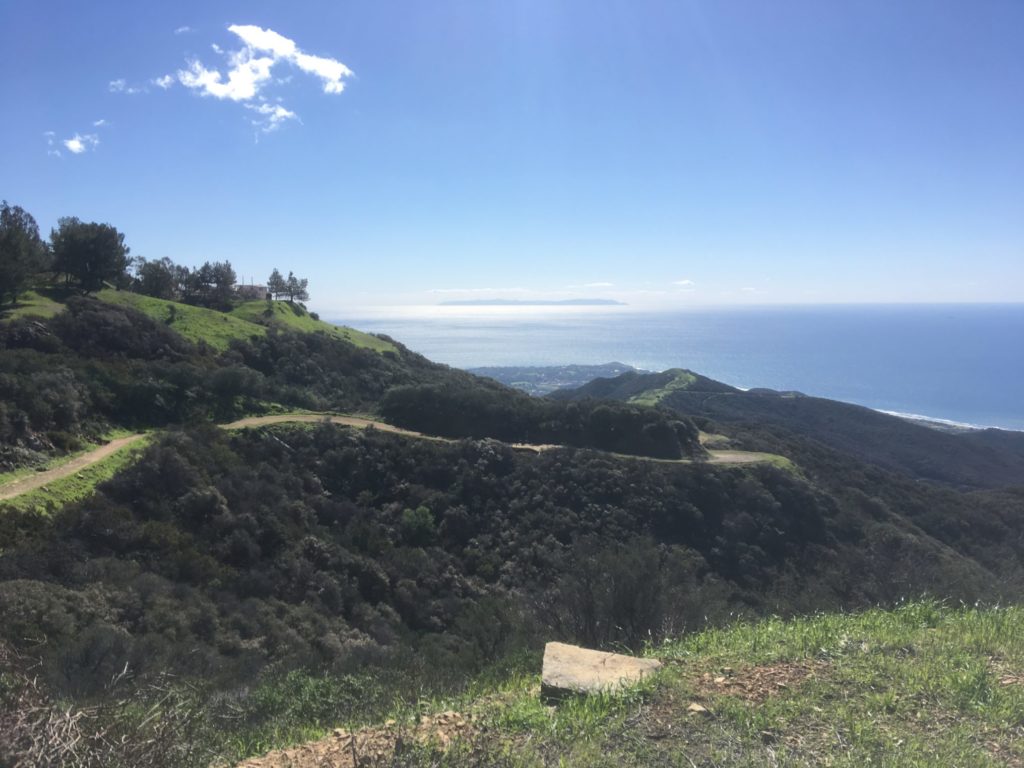 TRAILHEAD PARKING: No parking fees or permits required.  There is a parking lot at the trailhead, plus two overflow lots just north of there.  Our meeting point will be in Agoura Hills, from which we'll have a 15 minute, 8.5 mile drive to the trailhead just before the third tunnel and on your right.  The road will change name from Kanan to Kanan Dume along the way.
(FROM PCH) If you decide to approach from the south and Pacific Coast Highway instead, turn on Kanan Dume Road for a 5 mile drive.  The trailhead will be on your left just after the first tunnel.  If you need a grocery store, there's a Pavilions & Starbucks at 29211 Heathercliff Road in Malibu, 0.5 mile west of the Kanan Dume intersection.  It's the same Pavilions we meet at for the Point Dume hike. We'll start near the midpoint at the Newton Canyon Trailhead, a paved parking lot with restroom on the west side of Kanan Road.
HIKE WALKTHROUGH: Newton Falls sits along the Backbone Trail, a 67 mile route that runs through the Santa Monica Mountain National Recreations Area from Will Rogers State Park to Point Magu near the Ventura / Los Angeles County line.  1400' gain out-and-back trail through oak woodlands and chaparral.   Exposed to sun during last mile to viewpoint.
Our hike will take us along the Backbone Trail through the oak woodlands and chaparral of Zuma Canyon.  We will mostly be on the northerly side of the mountains which should afford us ample shade.  Along the path we will be able to see the seasonal Upper Newton Canyon Falls.  Getting to that one requires an additional hour of "creative hiking", so we'll simply admire it from afar.  
After 2.5 miles we'll meet up with Zuma Canyon Road / Motorway, then begin our 800' uphill ascent.  On clear days we'll see Los Padres National Forest to the north, Channel Islands to the west and Catalina Island to the south as we make our way to Buzzards Roost.  Just before our return we'll use a side trail to stop at Lower Newton Canyon Falls.
Both falls tend to run from First winter rains to May, but it's still a nice hike the rest of the year with great viewpoints.
The Backbone Trail segment can have some brush overgrowth in areas, therefore shorts alone are not recommended. This also protects you from ticks, which may be found during the wet season.
REQUIRED: Bring 2 quarts water, food, hiking footwear, hat, bug repellent, & sunscreen. Rain cancels.
DOG-FRIENDLY?:  Yes. Dogs must have prior hiking experience, be friendly to other dogs and hikers, and must have a container for water. You must clean up after your pet.
ONLINE RESOURCES:
HOW DO I PARTICIPATE WITH THE GROUP ON THIS HIKE?
1. Read the Hike's Details we link at the very top of this page.
2. Make sure that the Hike Level accommodates your hiking experience.
3. If, and only if it suits you, then RSVP for this event and show up the day of the hike with all necessary gear and water (we mention everything you need on the details page for this hike).
MY FRIEND SAID I CAN DO THIS HIKE, I SHOULD BE ABLE TO DO IT, RIGHT?
We take your safety quite seriously, and would not like for you to attend a hike you're not ready for.  You know your body and hiking experience better than your friends. Whether you are a first-timer or an experienced hiker, please read our hike details page as the hike may not suite your experience level. We have a better experience if every hike has hikers of the intended level.
DISCLAIMER: LA Trail Hikers and its Leads/Organizers/Participants do not take responsibility for any harm,bodily injury, accidents, or damage to personal property. By clicking "Attending," or attending the hike, you confirming that you understand that all outdoor activity such as hiking, backpacking, and trekking have an associated danger, and will not hold any hike lead/organizer, participant, LA Trail Hikers, or any group associated pet responsible for any hazard to your well being. Additionally, you will not be allowed to participate with the group if you are not adequately prepared with enough water and the right gear/equipment/nutrition essential to complete the hike. You are fully responsible for yourself.
MAP: