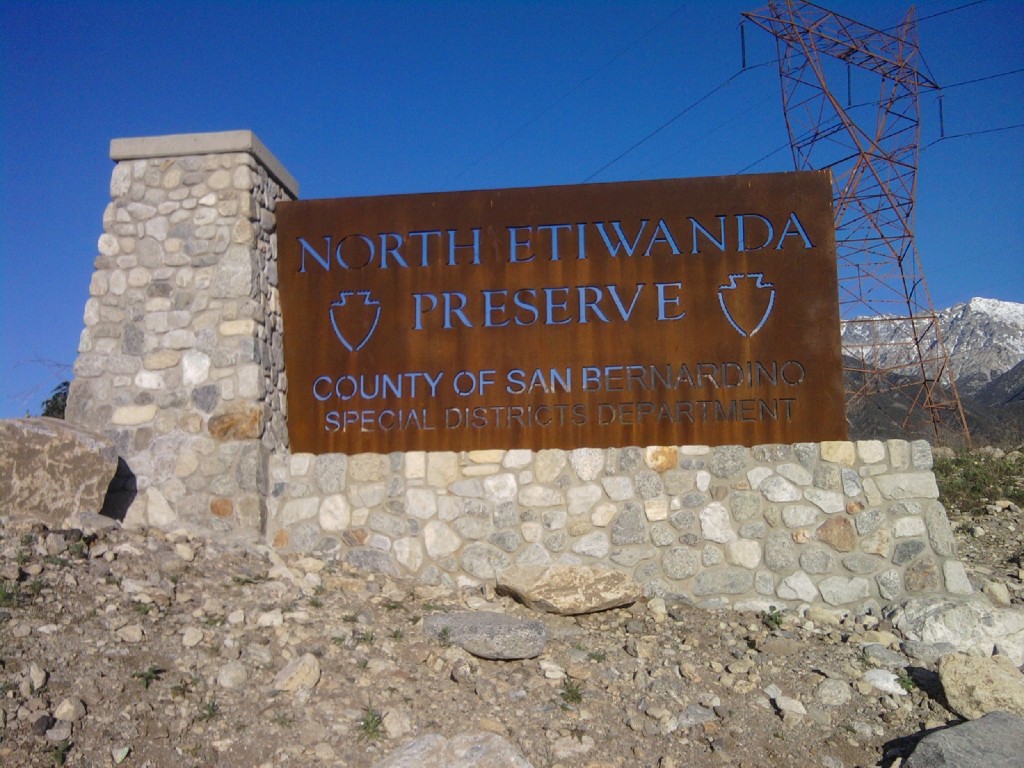 *** LAST LATH HIKE OF 2018 ***
Join us as we head on our last hike of the 2018 LATH Hiking Season on the North Etiwanda Preserve trail hike! #GoLATH
REAL HIKE NAME: North Etiwanda Preserve Loop – Rancho Cucamonga, CA  (San Bernardino County – Road Trip Hike)
HIKE DATE: Sunday, December 16, 2018
HIKE LEAD: Irma Padilla
MEETING TIME: 7:45 am to 8:00 am
(Please consider your travel time as it may take some time to get and find the location, especially first time visitors)
Return Approx: 12:15 pm
HIKE LEVEL: Level 6

MEETING LOCATION:
North Etiwanda Preserve Parking Lot
4800 Etiwanda Ave.
Rancho Cucamonga, CA 91739
(Click on the address above or scroll down for Meeting Point map)
DIRECT LINK: https://goo.gl/maps/MF1EpResBT62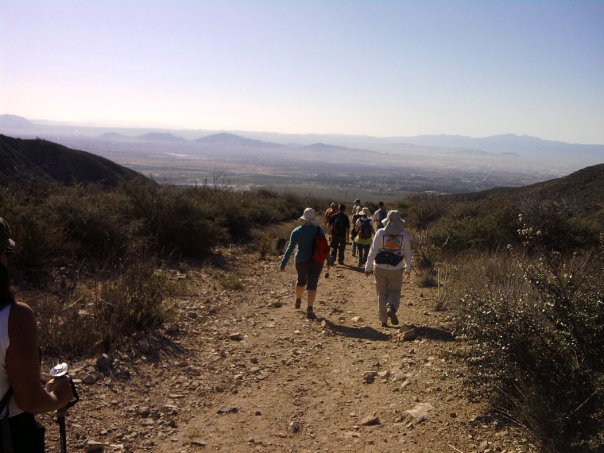 The North Etiwanda Preserve is located at the northern terminus of Etiwanda Avenue in the foothill area above Rancho Cucamonga. There is NO fee for parking, it's free!
From L.A. along the 210 Freeway East:
*Exit Day Creek Boulevard in the City of Rancho Cucamonga and head north.
*Proceed on Day Creek Blvd 2.2 miles until you reach Etiwanda Avenue.
*Day Creek will veer east and end at Etiwanda Avenue.
*Take Etiwanda Avenue north approximately .3 mile until the pavement ends.
*Continue on dirt road approximately 600 feet to the designate gravel parking area.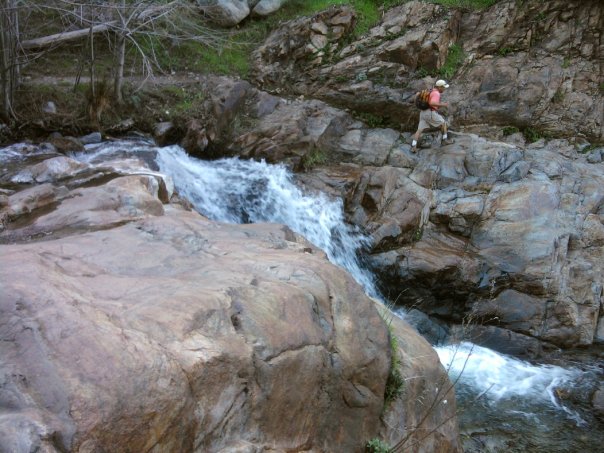 HIKE DURATION: 3.5 hours (approx.)
HIKE DISTANCE: 5.5 Miles (Round Trip)
DOG FRIENDLY?: No dogs allowed.
WATER REQUIRED. WATER CHECK WILL BE PERFORMED. If you do not take enough water or are not appropriately equipped for this hike, you will be turned away from doing this hike with us even if you show up. Please note, that we have expectations for Level 6 evening hikers. Read all the details.
RECOMMENDED: Small day pack, 2 to 3 liters of water, good hiking shoes/boots, a good attitude.
HIKE WALKTHROUGH: From the parking lot, we'll head out to the trail head just around the corner. The trail is quite rocky, some good comfortable hard-bottom shoes are recommended. From the trail head, we'll be heading up at a slow/easy pace up an incline for about 1.25 miles on the main trail head. We'll get off the main trail for about 1/2 a mile to get our way to the Waterfall close by the area. From there we will back track to the main trail and continue on the loop for another 1mile. We will then get off the main trail once again and head north to an old gauging station (it was used to measure the height of the water coming downstream) for 3/4 miles. On our way there, we'll be going over some old trees, so be prepared to have some fun on an unusual trail. We'll stay up there for about 15-20 minutes and have our break. Then we'll head back down the same 'tree' path to the main trail. We'll continue on the main path until we return back to the parking lot. We'll pass by some old monuments and marsh areas which are fun to see.
HOW DO I PARTICIPATE WITH THE GROUP ON THIS HIKE?
1. Read the Hike's Details we link at the very top of this page.
2. Make sure that the Hike Level accommodates your hiking experience.
3. If, and only if it suits you, then RSVP for this event and show up the day of the hike with all necessary gear and water (we mention everything you need on the details page for this hike).
MY FRIEND SAID I CAN DO THIS HIKE, I SHOULD BE ABLE TO DO IT, RIGHT?
We take your safety quite seriously, and would not like for you to attend a hike you're not ready for. You know your body and hiking experience better than your friends. Whether you are a first-timer or an experienced hiker, please read our hike details page as the hike may not suit your experience level. We have a better experience if every hike has hikers of the intended level.
INFORMATIVE LINKS:
HIKE RSVP:
Facebook – https://www.facebook.com/latrailhikers/events
DISCLAIMER: LA Trail Hikers and its Leads/Organizers/Participants do not take responsibility for any harm,bodily injury, accidents, or damage to personal property. By clicking "Attending," or attending the hike, you confirming that you understand that all outdoor activity such as hiking, backpacking, and trekking have an associated danger, and will not hold any hike lead/organizer, participant, LA Trail Hikers, or any group associated pet responsible for any hazard to your well being. Additionally, you will not be allowed to participate with the group if you are not adequately prepared with enough water and the right gear/equipment/nutrition essential to complete the hike. You are fully responsible for yourself.
MAP: