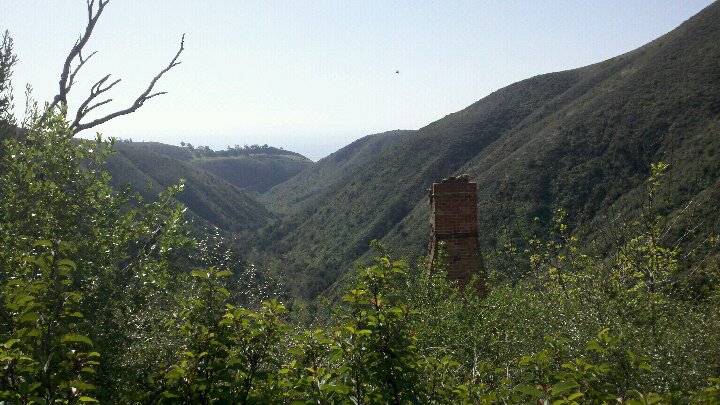 REAL NAME: Solstice Canyon Trail
HIKE DATE: Sunday, September 8, 2019
MEETING TIME: 8:00 am – 8:20 am
(We'll wait about 25 mins at the meeting point)
Return Approx: 11:00 am
HIKE LEAD: Robert Bittner
HIKE LEVEL: Level 4
WHAT IS A HIKING LEVEL?:
Find out more about hiking levels here:
https://latrailhikers.com/about/hike-levels/
MEETING POINT:
Ralphs Grocery (Parking Lot)
23841 Malibu Rd.
Malibu, CA 90265
DIRECT LINK: https://goo.gl/maps/Gkqmz55FeyKyj3vu8
VONS Super Market Parking Lot
(at the intersection of PCH and Sunset Blvd.)
17380 Sunset Blvd.
Pacific Palisades, CA 90272
DIRECT LINK: https://goo.gl/maps/cKz6B4vwucF2
HIKE DURATION: 2.5 Hours (approx)
HIKE DISTANCE: 5-6 Miles (Round trip loop)
TRAIL WALKTHROUGH: We will ascend on Rising Sun Trail and get the elevation gain/exposed part of the hike out of the way. On our way we will visit the waterfall, take a break at the Tropical Terrace ruins and head back on Solstice trail back to the parking lot. This is a moderate, family friendly hike but still a nice workout.
REQUIRED: Water, Hiking/comfortable walking shoes, hat/visor, insect repellent, sunblock.
RECOMMENDED: Sunglasses, Hiking pole, snacks.
PARKING FEE: There is no cost in to park at the meeting point and at the trail head.
DOG-FRIENDLY?: Yes. Ideally with previous hiking experience. All dogs must be on leash, and they should be friendly with other hikers and dogs. You must pick up after your dog.
HIKE RSVP:
Facebook – http://www.facebook.com/latrailhikers
HOW DO I PARTICIPATE WITH THE GROUP ON THIS HIKE?
1. Read the Hike's Details we link at the very top of this page.
2. Make sure that the Hike Level accommodates your hiking experience.
3. If, and only if it suits you, then RSVP for this event and show up the day of the hike with all necessary gear and water (we mention everything you need on the details page for this hike).
MY FRIEND SAID I CAN DO THIS HIKE, I SHOULD BE ABLE TO DO IT, RIGHT?
We take your safety quite seriously, and would not like for you to attend a hike you're not ready for. You know your body and hiking experience better than your friends. Whether you are a first-timer or an experienced hiker, please read our hike details page as the hike may not suite your experience level. We have a better experience if every hike has hikers of the intended level.
DISCLAIMER: LA Trail Hikers and its Leads/Organizers/Participants do not take responsibility for any harm, bodily injury, accidents, or damage to personal property. By clicking "Attending," or attending the hike, you confirming that you understand that all outdoor activity such as hiking, backpacking, and trekking have an associated danger, and will not hold any hike lead/organizer, participant, LA Trail Hikers, or any group associated pet responsible for any hazard to your well being. Additionally, you will not be allowed to participate with the group if you are not adequately prepared with enough water and the right gear/equipment/nutrition essential to complete the hike. You are fully responsible for yourself.