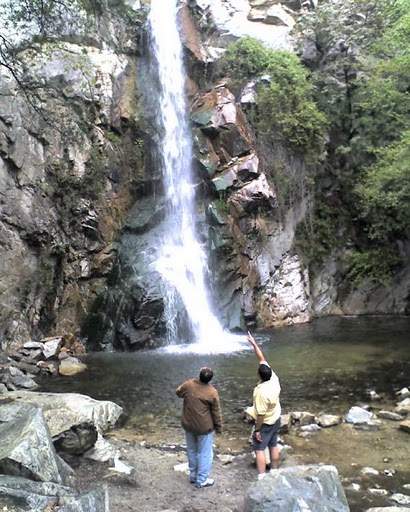 *** DAYLIGHT SAVINGS BEGINS ***
Remember to set your manual clocks ahead 1 hour on Saturday night (before you go to sleep) so you are on time on Sunday morning.
(Spring Forward, Fall Back)
TRAIL NAME: Sturtevant Falls, Angeles National Forest (aka Arcadia Waterfall)
HIKE DATE: Sunday, March 08, 2020
MEETING TIME: 6:30 AM – 6:45 AM
(We'll wait 15 mins past the meeting point and leave at 6:45 am)
Return Approx: 10:00 am
LATH HIKE LEAD: Robert Bittner
HIKE LEVEL: Level 4 – (Easier moderate hike with a couple of rolling mound sections)
WHAT IS A HIKING LEVEL?
Find out more about hiking levels here:
https://latrailhikers.com/about/hike-levels/
HIKE RSVP:
https://www.facebook.com/latrailhikers/events
HIKE LENGTH: 4 Miles (Round trip)
HIKE DURATION: 2.5 Hours (approx)
MEETING POINT:
Arco AMPM Gas Station
5 W. Foothill Blvd
Arcadia, CA 91006
DIRECT LINK: https://goo.gl/maps/dhe7VNxZtZH5g3FL9
PARKING FEE: A $5 Adventure Day Pass (or $30 for an annual pass) per car. This pass can be bought prior to trip at REI, Big 5, and other retailers, but can also be bought at the Chantry Flats pack station (buy before you park), if they're open. Sometimes they are also sold at the meeting location AMPM. However, we always recommend getting this prior to the day of the hike though.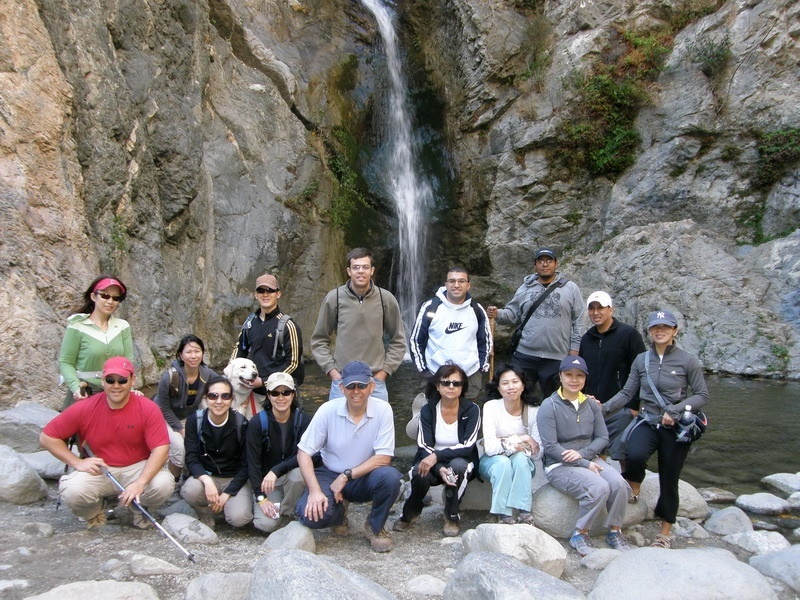 TRAIL WALKTHROUGH: We start at the Chantry Flats (that's where the trailhead is) and we go down a steep slope (remember this) for about a 1/4 mile. Then we will go into the shaded area of the trail that leads us all the way through along side a creek for about 1 and 1/2 miles. During this time, we'll be going relatively leveled with a hump here and there. We will also cross the shallow creek using the rocks that maintain dry above it. We will then get to the turnback point, the waterfall. At that point we will likely head the same way back. And the only real challenge will be that 1/4 mile going back up on the concrete trail going back into the parking area. Most people take this slope slowly just to save some energy.
RECOMMENDED: Tough/Sport shoes, sun screen, a hat, backpack or hydration pack, a snack, and 1 to 2 liters of water.
SPECIAL NOTE: The waterfall may not be at full strength given the dry conditions, so we may only see a small drop, a trickle, or something closer to a dry wall this time during the year.
DOG-FRIENDLY?: Yes, but must be on a leash.
HOW DO I PARTICIPATE WITH THE GROUP ON THIS HIKE?
1. Read the Hike's Details we link at the very top of this page.
2. Make sure that the Hike Level accommodates your hiking experience.
3. If, and only if it suits you, then RSVP for this event and show up the day of the hike with all necessary gear and water (we mention everything you need on the details page for this hike).
MY FRIEND SAID I CAN DO THIS HIKE, I SHOULD BE ABLE TO DO IT, RIGHT?
We take your safety quite seriously, and would not like for you to attend a hike you're not ready for. You know your body and hiking experience better than your friends. Whether you are a first-timer or an experienced hiker, please read our hike details page as the hike may not suite your experience level. We have a better experience if every hike has hikers of the intended level.
DISCLAIMER: LA Trail Hikers and its Leads/Organizers/Participants do not take responsibility for any harm,bodily injury, accidents, or damage to personal property. By clicking "Attending," or attending the hike, you confirming that you understand that all outdoor activity such as hiking, backpacking, and trekking have an associated danger, and will not hold any hike lead/organizer, participant, LA Trail Hikers, or any group associated pet responsible for any hazard to your well being. Additionally, you will not be allowed to participate with the group if you are not adequately prepared with enough water and the right gear/equipment/nutrition essential to complete the hike. You are fully responsible for yourself.