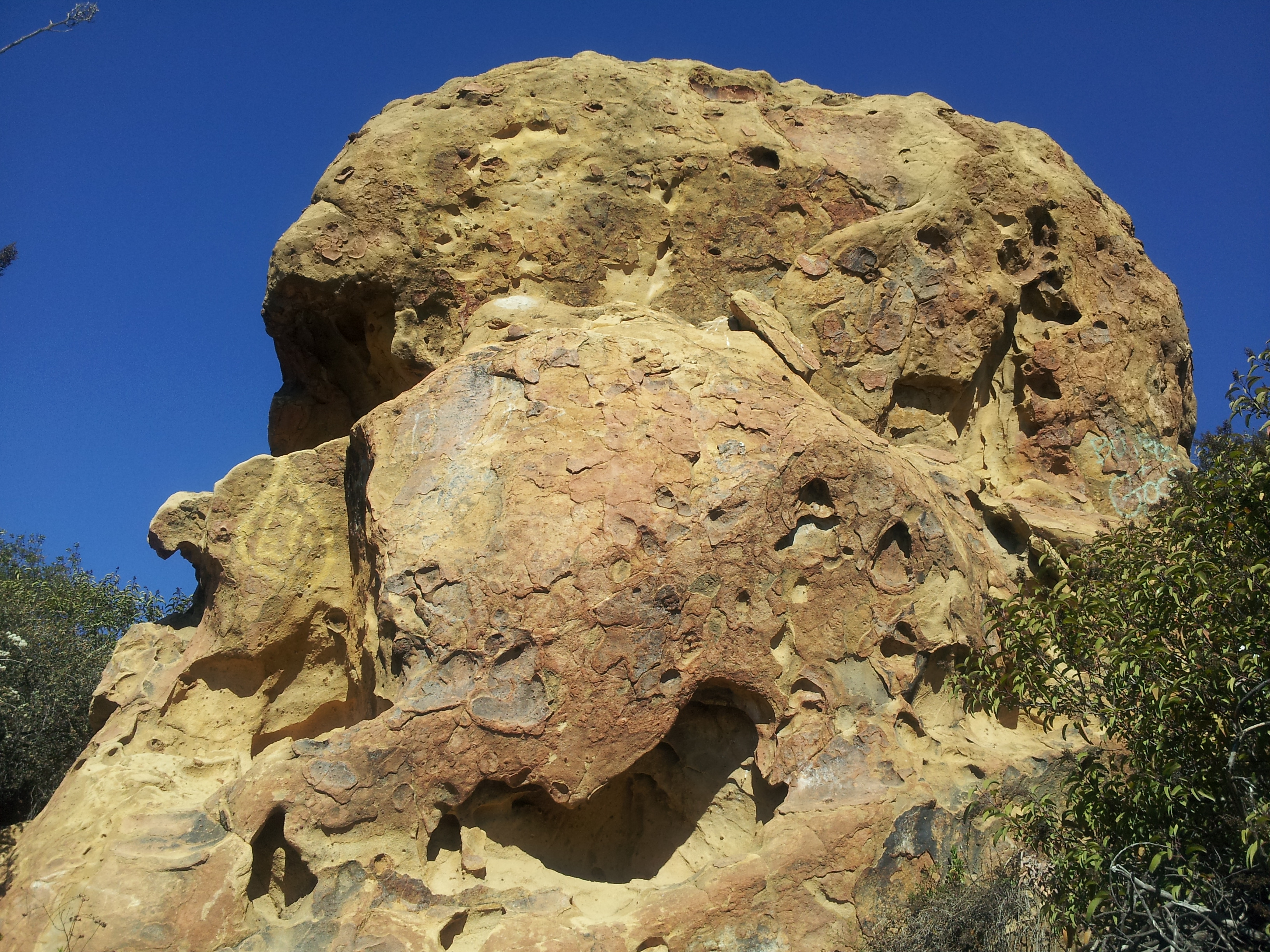 TRAIL NAME: Temescal Canyon trail to Skull Rock loop
HIKE DATE:  Sunday, January 26, 2020
MEETING TIME: 1:00 pm – 1:15pm
(We'll wait at the meeting until 1:15 pm and then drive to the trailhead)
Return (Approx): 4:30 pm
HIKE LEAD: Robert Bittner
HIKE LEVEL: Level 5 – (Good uphill sections, some quick inclined switchbacks, not for beginners, no dogs allowed)
WHAT IS A HIKING LEVEL?:
Find out more about hiking levels here:
https://latrailhikers.com/about/hike-levels/
HIKE RSVP (optional): https://www.facebook.com/latrailhikers/events
HIKE LENGTH: 5 Miles (Round trip) approx.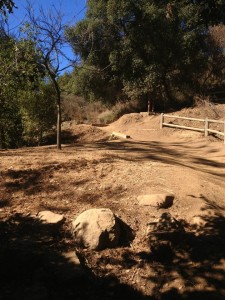 HIKE DURATION: 2.5 – 3 Hours (approx)
MEETING LOCATION:
VONS (Grocery Store) Parking Lot
(We will meet prior to event and caravan over to the park area)
17380 W Sunset Blvd.
Pacific Palisades CA 90272
DIRECT LINK: https://goo.gl/maps/jaMia9fWUDs
DRIVE TO TRAILHEAD: 10-15 mins.
PARKING: There is a $10 cash parking fee in the park, unless you can find free parking on Temescal Canyon Rd. or on Sunset Blvd. once at the trail head area. However, we can park next to the baseball field street parking across the street from the park which is free.  All will be explained at the meeting point.
HIKE WALKTHROUGH: Waterfall & ocean views with the interesting rock formation called "Skull Rock." We start by going up some switchbacks for about 1 mile. These paths will be a good uphill challenge, but we'll take plenty of water and breather breaks along the way. Most of these switchback trail sections are partially shaded by some small trees along the sides of the trail. We'll reach an open area and from there there will be some uphill gained paths that will lead us to the famous Skull Rock. We'll take our main break there. On our way down, we'll be going towards a small bridge that goes over small waterfall (may be dry during hotter/summer seasons). Some of these trail sections are rocky and do have a good downhill grade. So make sure you wear comfortable shoes with grip. If you need ankle support, hiking boots are good too. We'll spend a small amount of time at the bridge area and continue downward. We'll eventually end up on a trail that is more open and not as steep. We'll walk out back to the starting point through some very open, and some shaded areas.
ELEVATION GAIN: approximately 1200 ft. (moderate-some spots maybe tougher than other spots)
WATER REQUIRED. WATER CHECK WILL BE PERFORMED. If you do not take enough water or are not appropriately equipped for this hike, you will be turned away from doing this hike with us even if you show up. Please note, that we have expectations for Level 5 hikers. Read all the details.
REQUIREMENTS: WATER (at least 1.5 to 2 liters or three 20oz water bottles). Comfortable hiking/sports shoes with good grip. Hat/Cap.
RECOMMENDED: Good sized snack, hiking pole, and sunscreen. Light colored clothing.
DOG-FRIENDLY?: No. Dogs are NOT allowed on these trails. Any hiker with a dog will be turned back and will not be allowed to hike with the group.
INFORMATIVE LINKS:
HOW DO I PARTICIPATE WITH THE GROUP ON THIS HIKE?
1. Read the Hike's Details we link at the very top of this page.
2. Make sure that the Hike Level accommodates your hiking experience.
3. If, and only if it suits you, then RSVP for this event and show up the day of the hike with all necessary gear and water (we mention everything you need on the details page for this hike).
MY FRIEND SAID I CAN DO THIS HIKE, I SHOULD BE ABLE TO DO IT, RIGHT?
We take your safety quite seriously, and would not like for you to attend a hike you're not ready for. You know your body and hiking experience better than your friends. Whether you are a first-timer or an experienced hiker, please read our hike details page as the hike may not suite your experience level. We have a better experience if every hike has hikers of the intended level.
DISCLAIMER: LA Trail Hikers and its Leads/Organizers/Participants do not take responsibility for any harm,bodily injury, accidents, or damage to personal property. By clicking "Attending," or attending the hike, you confirming that you understand that all outdoor activity such as hiking, backpacking, and trekking have an associated danger, and will not hold any hike lead/organizer, participant, LA Trail Hikers, or any group associated pet responsible for any hazard to your well being. Additionally, you will not be allowed to participate with the group if you are not adequately prepared with enough water and the right gear/equipment/nutrition essential to complete the hike. You are fully responsible for yourself.