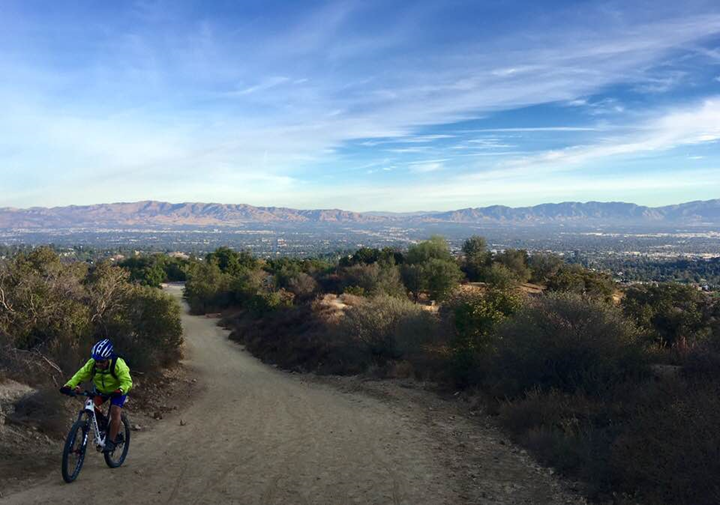 TRAIL NAME: Upper Rustic Garapito Loop Trail
HIKE DATE: Sunday, July 7, 2019
HIKE MEETUP TIME: 7:30 am – 7:45 am
Return Approx: 1:00 pm
HIKE LEAD: Robert Bittner
HIKE LEVEL: Level 6 – (Plenty of uphill gain in two notable inclines, switchbacks, longer distance, not for Beginners hikers)
(Note: When weather is cooler, it could be a Level 5, summer is Level 6)
WHAT IS A HIKING LEVEL?:
Find out more about hiking levels here:
https://latrailhikers.com/about/hike-levels/
HIKE RSVP:
https://www.facebook.com/latrailhikers/events
HIKE DISTANCE: 7.6 miles (Approx.) round trip loop
HIKE DURATION: 4.5 Hours (Approx.) + water/rest breaks
MEETING POINT:
Vons Grocery – Parking Lot
(Park near the big Vons street sign along Ventura Blvd)
18439 Ventura Blvd.
Tarzana, CA 91356
Direct Link: https://goo.gl/maps/NmaezCRvY7K2
PARKING: Parking nearest the trail head requires an $8 fee. Further back, the parking is free. Not that far of a walk, and it is very well marked.
RESTROOMS: Available at the trail head, and the 3-mile point.
HIKE WALKTHROUGH: The hike starts with a short but steep ascent to a 1/2 mile stretch of Mulholland Drive that is closed to vehicles, as are all other dirt roads we'll be hiking on. We'll go east until Bent Arrow Trail, which will run for 1/2 mile along Rustic Canyon to Temescal Canyon Road, then follow that for 1 1/2 miles until we reach Hub Junction, a popular spot for cyclists with a restroom. Catherdral Rock is in the background.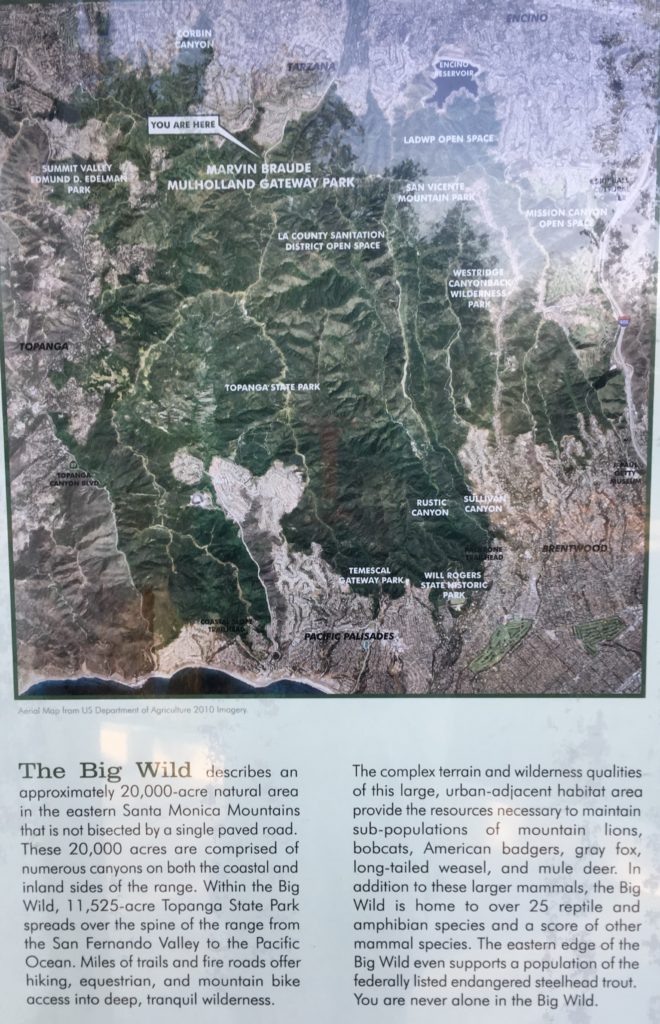 From there we'll go west on East Topanga Fire Road with nice views of the mountains and valleys, coming to rest 1 mile later at Eagle Rock for an early lunch stop. (This is the same Eagle Rock that we've hiked to from Trippet Ranch).
Heading back, we'll follow the Garapito Canyon Trail for 3 miles through scrub oak, woods, grasses and streams until reconnecting with Temescal Canyon Road, which we'll use for a 1 mile loop back to our early ascent area and the vehicles.
REQUIREMENTS: WATER (at least 2 to 3 liters, or three to four 20 oz water bottles). Comfortable hiking/sports shoes with good grip.
RECOMMENDED: Dress accordingly as it will get hot or cold out there. Bring a low beam LCD red/green/blue light to help you see. Restroom use is recommended prior to meeting time.
ONLINE RESOURCES:
DOG-FRIENDLY?: No, dogs are not allowed on this trail.
HOW DO I PARTICIPATE WITH THE GROUP ON THIS HIKE?
1. Read the Hike's Details we link at the very top of this page.
2. Make sure that the Hike Level accommodates your hiking experience.
3. If, and only if it suits you, then RSVP for this event and show up the day of the hike with all necessary gear and water (we mention everything you need on the details page for this hike).
MY FRIEND SAID I CAN DO THIS HIKE, I SHOULD BE ABLE TO DO IT, RIGHT?
We take your safety quite seriously, and would not like for you to attend a hike you're not ready for. You know your body and hiking experience better than your friends. Whether you are a first-timer or an experienced hiker, please read our hike details page as the hike may not suit your experience level. We have a better experience if every hike has hikers of the intended level.
DISCLAIMER: LA Trail Hikers and its Leads/Organizers/Participants do not take responsibility for any harm, bodily injury, accidents, or damage to personal property. By clicking "Attending," or attending the hike, you confirming that you understand that all outdoor activity such as hiking, backpacking, and trekking have an associated danger, and will not hold any hike lead/organizer, participant, LA Trail Hikers, or any group associated pet responsible for any hazard to your well being. Additionally, you will not be allowed to participate with the group if you are not adequately prepared with enough water and the right gear/equipment/nutrition essential to complete the hike. You are fully responsible for yourself.