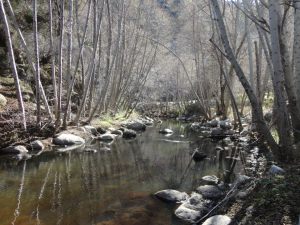 TRAIL NAME: Cogswell Dam aka West Fork Hike
HIKE DATE: Sunday, January 19, 2020
MEETING TIME: 8:00 am to 8:15 am
(We leave the meeting point at 8:15 am to start driving up to our location.)
Return Approx: 12:00 pm
HIKE LEAD: Carol Martinez
HIKE LEVEL: Level 3 – (Easier Moderate, mostly flat, good distance)
WHAT IS A HIKING LEVEL?:
Find out more about hiking levels here:
https://latrailhikers.com/about/hike-levels/
HIKE RSVP:
https://www.facebook.com/latrailhikers/events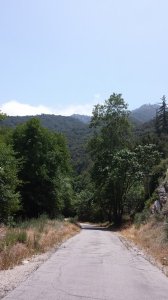 HIKE DISTANCE: 5-6 miles approx. (round trip)
HIKE DURATION: 3.5 hours approx.
MEETING LOCATION:
CVS Pharmacy Parking Lot
101 W Foothill Blvd.
Azusa, CA 91702
REQUIRED PARKING PERMIT: $5 Day, or $30 annual, Adventure Pass. Please get this ahead of time from a local Sports store like REI stores, Big 5 Sporting Goods, Outdoor Outlet (Alhambra) and other retailers prior to the hike. Please try to have this prior to the day of the hike. We recommend purchasing an annual pass ($30) and a second vehicle pass for an additional $5, which totals $35 for two annual passes.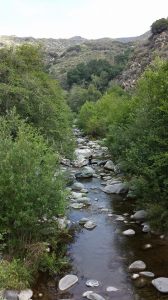 HIKE WALK-THROUGH: From the parking lot area we will be starting off down a dirt stairway path that crosses over a bridge overlooking a beautiful view of the creek that we will be walking along the side of. This hike has plenty of shade on a paved road that has views that are captivating leading through the beautiful canyons, surrounded by Forrest trees, alongside a creek, crossing through bridges, and overall beautiful mother- nature with very little to no incline, mostly flat. The full route leads to a small campground 7 miles in which would be a total of 14 miles roundtrip. However, today we will not be heading that far. We will be going half-ways and turning around so beginners are able to enjoy this hike. There are a few locals that live here in cabin homes so we have to watch out for vehicles that share this road. Also, please note, there is potential for falling rocks so be cautious at all times.
REQUIRED: WATER (at least 1 to 2 liters or two 20 oz water)
RECOMMENDED: Please bring water, snack, and comfortable walking shoes, tennis shoes and or
hiking shoes ok.
IS IT DOG-FRIENDLY? Yes. Dogs must be on a leash. Should be friendly to other dogs and hikers. You must bring water for your dog and pick up after your dog.
RESTROOMS: Yes
HOW DO I PARTICIPATE WITH THE GROUP ON THIS HIKE?
1. Read the Hike's Details we link at the very top of this page.
2. Make sure that the Hike Level accommodates your hiking experience.
3. If, and only if it suits you, then RSVP for this event and show up the day of the hike with all necessary gear and water (we mention everything you need on the details page for this hike).
MY FRIEND SAID I CAN DO THIS HIKE, I SHOULD BE ABLE TO DO IT, RIGHT?
We take your safety quite seriously, and would not like for you to attend a hike you're not ready for. You know your body and hiking experience better than your friends. Whether you are a first-timer or an experienced hiker, please read our hike details page as the hike may not suit your experience level. We have a better experience if every hike has hikers of the intended level.
DISCLAIMER: LA Trail Hikers and its Leads/Organizers/Participants do not take responsibility for any harm, bodily injury, accidents, or damage to personal property. By clicking "Attending," or attending the hike, you confirming that you understand that all outdoor activity such as hiking, backpacking, and trekking have an associated danger, and will not hold any hike lead/organizer, participant, LA Trail Hikers, or any group associated pet responsible for any hazard to your well being. Additionally, you will not be allowed to participate with the group if you are not adequately prepared with enough water and the right gear/equipment/nutrition essential to complete the hike. You are fully responsible for yourself.