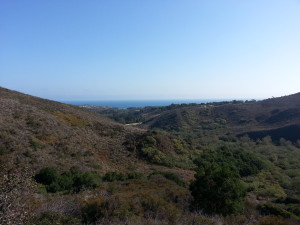 REAL HIKE NAME: Zuma Canyon Narrows
HIKE DATE: Sunday, June 22, 2014
MEETING TIME: 7:00 am
(We'll wait 15 mins past the meeting time and start driving to the meeting point at 7:15am)
HIKE LEAD: Jorge Jimenez
HIKE LEVEL: Level 7 – (Moderate Strenuous) – NOT for Beginners, No Kids, No Dogs
WHAT IS A HIKING LEVEL?:
Find out more about hiking levels here:
http://latrailhikers.com/about/hike-levels/
HIKE RSVP:
https://www.facebook.com/latrailhikers/events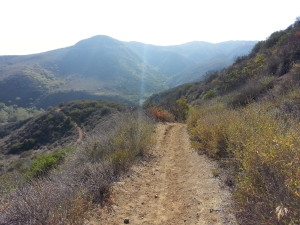 HIKE DURATION: 3-4 Hours
HIKE LENGTH: 8 Miles
MEETING POINT:
Vons Parking Lot  (We will meet prior to event and caravan over to the park area)
17380 W Sunset Blvd.
Pacific Palisades CA 90272
DRIVE TIME TO TRAILHEAD: 25 mins. (15 miles from Santa Monica)
TRAILHEAD:
5875 Bonsall Drive,
Malibu, CA 90265
COORDINATES:
34.031492, -118.81214
We'll take PCH to Malibu and make a right on Bonsall Drive, one mile west of Kanan Dune Road (If you pass Zuma Beach, you have gone too far). Drive north on Bonsall Drive for one more mile to the dirt parking lot at the end of the road. The trail leaves from the northwest corner of the lot.
PARKING: There is no fee to park at the trail head. Carpooling is suggested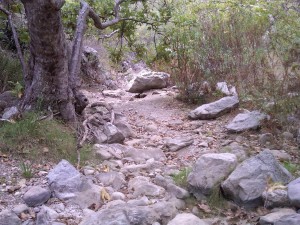 HIKE WALKTHROUGH: We'll start hiking from the Zuma Canyon trailhead and go up the Zuma Canyon trail. One mile from there we'll turn into the Zuma Loop Trail and wrap around the canyon back to Zuma canyon Trail. From here we'll continue up the Zuma Canyon Trail till we'll hit the creek and turn back on the trail. We'll take the Scenic Trail over to the Canyon View Trail and arrive to the Kanan-Edison Road. We'll finish the hike by taking the Ocean View Trail back to the parking lot.
WATER REQUIRED. WATER CHECK WILL BE PERFORMED. If you do not take enough water or are not appropriately equipped for this hike, you will be turned away from doing this hike with us even if you show up. Please note, that we have expectations for Level 7 hikers.
REQUIRED: At least 3 to 4 liters of water. Comfortable hiking shoes/boots with grip, Sunscreen/Hat and small snacks/lunch bite.
RECOMMENDED: Hiking socks, light-colored clothing, handy snacks to eat along the way, electrolyte supplement (pills or in one of your water containers), hiking poles, a hat.
INFORMATIVE LINKS:
HOW DO I PARTICIPATE WITH THE GROUP ON THIS HIKE?
1. Read the Hike's Details we link at the very top of this page.
2. Make sure that the Hike Level accommodates your hiking experience.
3. If, and only if it suits you, then RSVP for this event and show up the day of the hike with all necessary gear and water (we mention everything you need on the details page for this hike).
MY FRIEND SAID I CAN DO THIS HIKE, I SHOULD BE ABLE TO DO IT, RIGHT?
We take your safety quite seriously, and would not like for you to attend a hike you're not ready for.  You know your body and hiking experience better than your friends. Whether you are a first-timer or an experienced hiker, please read our hike details page as the hike may not suite your experience level. We have a better experience if every hike has hikers of the intended level.
DISCLAIMER: LA Trail Hikers and its Leads/Organizers/Participants do not take responsibility for any harm,bodily injury, accidents, or damage to personal property. By clicking "Attending," or attending the hike, you confirming that you understand that all outdoor activity such as hiking, backpacking, and trekking have an associated danger, and will not hold any hike lead/organizer, participant, LA Trail Hikers, or any group associated pet responsible for any hazard to your well being. Additionally, you will not be allowed to participate with the group if you are not adequately prepared with enough water and the right gear/equipment/nutrition essential to complete the hike. You are fully responsible for yourself.
MAP: