Tickets are now sold out for this event!
Join us on Wednesday, September 18, 2019 as the LA Trail Hikers return to Dodger Stadium to enjoy an evening game (game starts at 5:10pm) as the Dodgers take on the Tampa Bay Rays.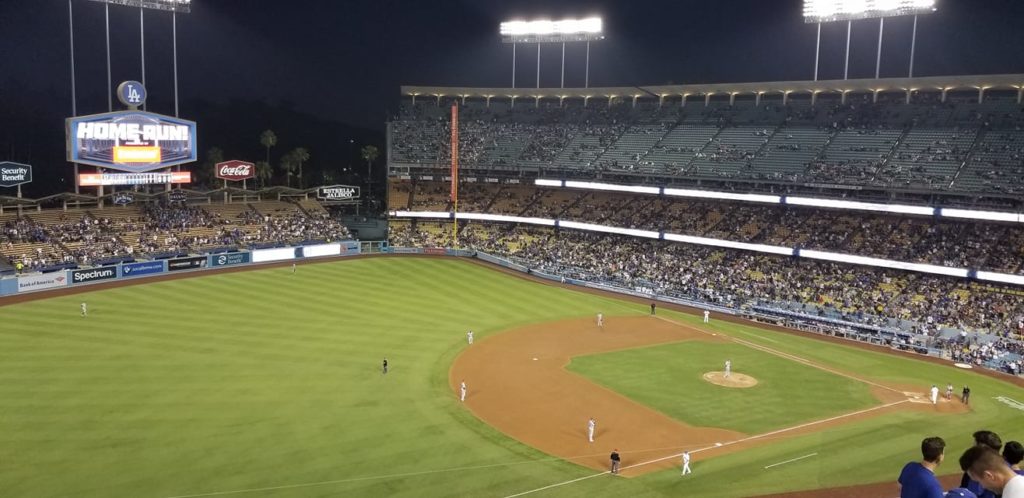 Get Your Tickets

This year we're looking to do a group ticket purchase of 32-40 tickets so we can all sit in the same area (the best rows in Reserve Level 39, closer to left field/3rd base side). Get your tickets soon!
Tickets are now sold out.
Tickets were $16 per person.
No Ticket Refunds after Friday, August 23, 2019
Group Picture
We'll be taking a group picture after 7th Inning stretch. Location will be top deck area where the tables are.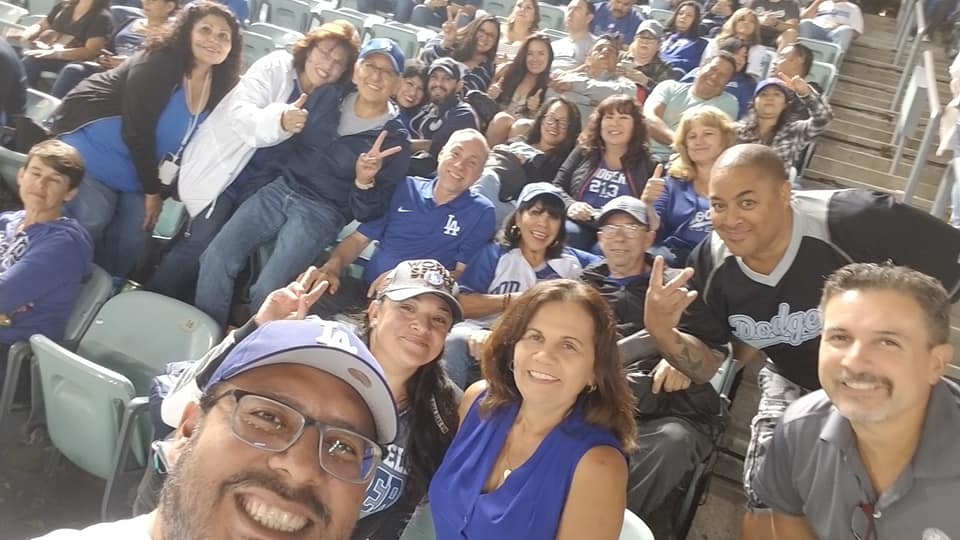 We look forward to seeing you there!
#GoLATH #ITFDB
Getting to Dodger Stadium
Dodger Stadium
1000 Elysian Park Ave.
Los Angeles, CA 90012
1) Dodger Express (from Union Station, Alemeda side) – FREE
Simply show up to the front of Union Station and you can take the shuttle up to the first stop at Dodger Stadium for free.
https://www.mlb.com/dodgers/ballpark/transportation/dodger-stadium-express
– Easy to get to from Red/Gold Line
– Union Station also has paid parking structures available for $8. Park underground at the Union Station East lot (below the Patsaouras bus plaza) and walk through the Union Station trains tunnel to get there. Any one there will be able to tell you where to catch the Dodger Express. Map to parking area: https://goo.gl/maps/5dCZvpdzovXbA8cf9
2) Lyft, Uber, & Uber Pool
Lyft & Uber can take you directly to the game. And, if you want to ride share with other hikers, you can simply split the cost with 5 to 6 people on an Uber Pool ride.
3) Parking at Dodger Stadium
General parking at Dodger Stadium is $25 on the day of the game. Or, pay $17 when purchased in advanced online:
https://www.mlb.com/dodgers/ballpark/transportation/parking