Thank you to all the LA Trail Hikers that made it out to our Dodger Night event! We hope you all had a great time and enjoyed a winning Dodger game! #LetsGoDodgers #GoLATH
Join us on Wednesday, September 18, 2019 as the LA Trail Hikers return to Dodger Stadium to enjoy an evening game (game starts at 5:10pm) as the Dodgers take on the Tampa Bay Rays.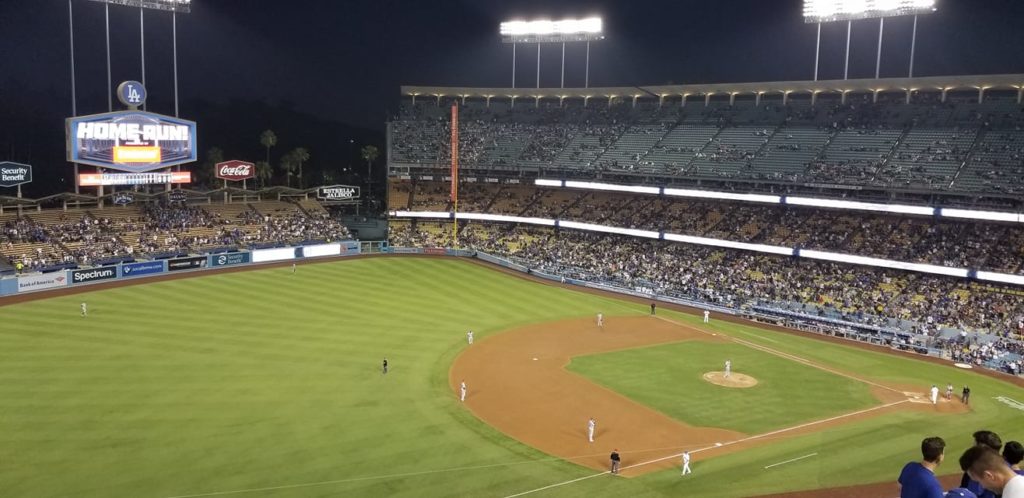 Get Your Tickets
This year we're looking to do a group ticket purchase of 32-40 tickets so we can all sit in the same area (the best rows in Reserve Level 39, closer to left field/3rd base side). Get your tickets soon!
Tickets are $16 per person.
Deadline for ticket money is: Sunday, August 24, 2019 (or sooner if sold out)
Ticket money can be submitted in the following ways:
Cash can should be provided in person to Jason Bazalar, or any hike lead of an upcoming hike.
Facebook Messenger You can send funds via FB Messenger
Venmo payments can be made directly to @jasonbazalar
Remember to include your name so we know who you are.
Zelle payments can be made directly using [email protected]
Remember to include your name so we know who you are. Keep in mind that this method might take a couple of days if it's the first time you're sending funds this way.
Checks can be made out to Jason Bazalar. It should have the full amount written, signed, and should be given in person.
Memo: Dodgers Tickets

Make sure you get a confirmation from Jason to make sure your funds are received.
Also, we'll need your cell/contact number.
If you have any questions, please contact Jason in person or at [email protected] or call/text (562) 396-5766.
Once all tickets are funded, they will be purchased and will be distributed as a PDF (eticket) that you can print out, or via MLB accout # if you have one.
No Ticket Refunds after Friday, August 23, 2019
Group Picture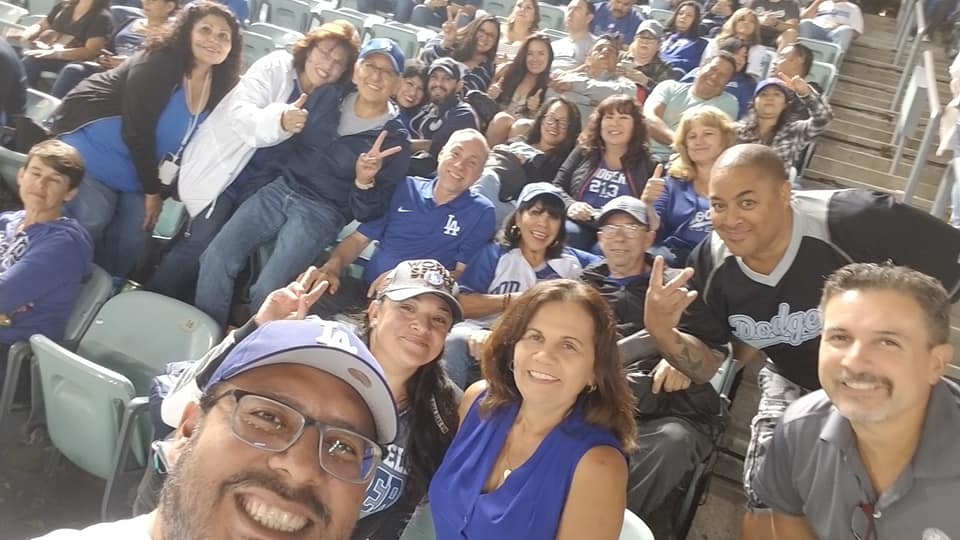 We'll be taking a group picture after 7th Inning stretch. Location will be top deck area where the tables are.
We look forward to seeing you there!
#GoLATH #ITFDB
Getting to Dodger Stadium
Dodger Stadium
1000 Elysian Park Ave.
Los Angeles, CA 90012
1) Dodger Express (from Union Station, Alemeda side) – FREE
Simply show up to the front of Union Station and you can take the shuttle up to the first stop at Dodger Stadium for free.
https://www.mlb.com/dodgers/ballpark/transportation/dodger-stadium-express
– Easy to get to from Red/Gold Line
– Union Station also has paid parking structures available for $8. Park underground at the Union Station East lot (below the Patsaouras bus plaza) and walk through the Union Station trains tunnel to get there. Any one there will be able to tell you where to catch the Dodger Express. Map to parking area: https://goo.gl/maps/5dCZvpdzovXbA8cf9
2) Lyft, Uber, & Uber Pool
Lyft & Uber can take you directly to the game. And, if you want to ride share with other hikers, you can simply split the cost with 5 to 6 people on an Uber Pool ride.
3) Parking at Dodger Stadium
General parking at Dodger Stadium is $25 on the day of the game. Or, pay $17 when purchased in advanced online:
https://www.mlb.com/dodgers/ballpark/transportation/parking