LIFE GUARD TOWER #: Between tower 22 & 23. Closer to 22 (5 pits away)
When you enter the beach through the main entrance, to to the right side parking lots, ask where tower 22 & 23 are. (pics below)
Thanks to Joe Mendoza and companion for helping get this pit!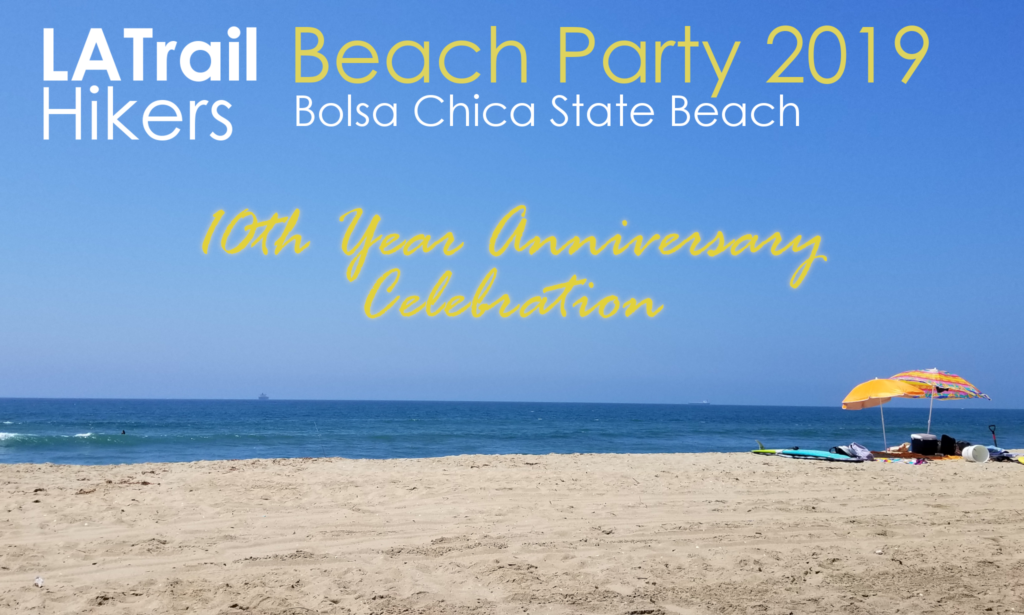 LA Trail Hikers, we will be celebrating our 10th Year Anniversary! What a milestone!
Way back in 2009, we figured the group might fold by year 2 or 3. Were we in for a journey.
This year we'll be celebrating our anniversary at our annual LATH Beach Party on Saturday, August 17, 2019! We'll be taking a day off trails to celebrate the accomplishments of our LATH hikers with an all day beach party! This event starts early in the morning for some good swimming/sunbathing, and continues through the night for a great evening with a bonfire. Some hikers spend all day with us, and others come for part of the day or night. And best of all, it's a potluck style event, so bring any good food and non-alcoholic beverages to share with everyone!
LIFE GUARD TOWER #: Between tower 22 & 23. Closer to 22 (5 pits away)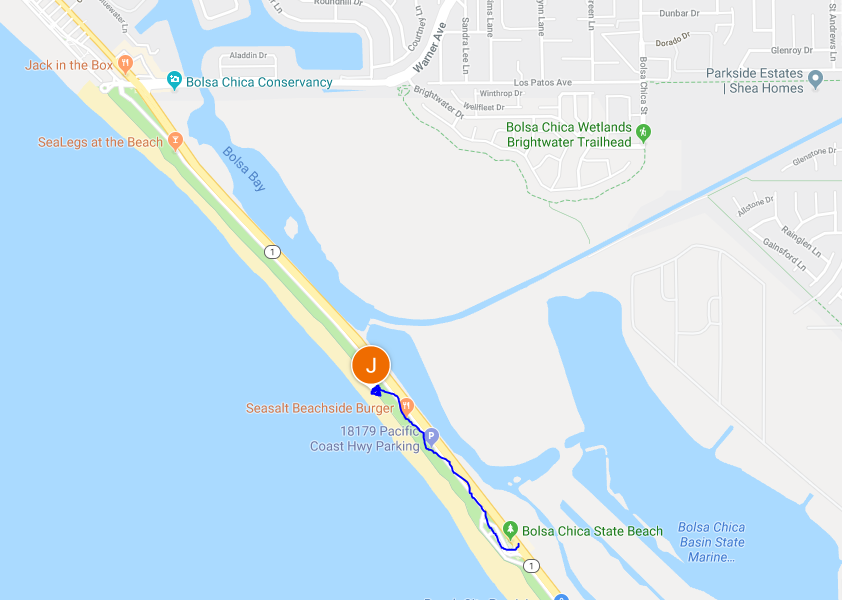 SOCIAL EVENT: LA Trail Hikers – Beach Party 2019
EVENT DATE: Saturday, August 17, 2019
EVENT TIME: 8:00am – 9:30pm (All Day Event)
LIFE GUARD TOWER #: Between tower 22 & 23. Closer to 22 (5 pits away)
MEETING POINT:
Bolsa Chica State Beach
TBA early morning on day of event
17851 E Pacific Coast Hwy
Huntington Beach, CA 92649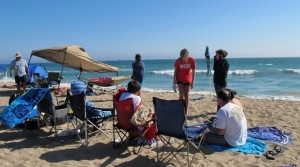 The entrance to the beach is on Pacific Coast Highway, about one and a half miles south of Warner Avenue. Bolsa Chica State Beach is slightly south of Seal Beach and north of Huntington Beach.
EVENT DESCRIPTION: The sun is out and the LA Trail Hiker are ready for their 2019 Beach Party! Join us to enjoy the wonderful combination of great food, friends and families at Bolsa Chica State Beach! This event is open to all our LATH Hikers.
EVENT RSVP: Let us know you're be attending! RSVP via FB at:
https://www.facebook.com/latrailhikers/events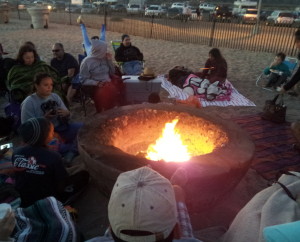 POTLUCK INFO: This is a potluck-style event so bring a dish and drinks to share with others. Bringing something to the beach party? If you have any portable cooking tools/Propane BBQ Grills (no charcoal grills), please feel free to bring them. Keep in mind that people like to volunteer to cook around the clock. NO ALCOHOL ALLOWED. Let us know what goodies you'll be bringing by putting your name and the items in the following form:
POTLUCK SIGNUP FORM
Bringing food, non-alcoholic beverages, utensils, or something else ? Let us know: http://bit.ly/q9bGTB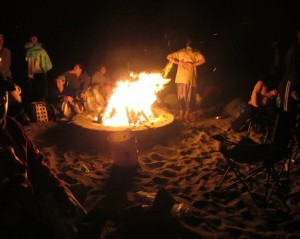 BEACH GEAR: So what should you take with you? It's very important that you bring a chair and don't forget your beach towels and a sweater for later that night. You'll want to have plenty of sunscreen and other beach-related items. However, we recommend you taking any of the following to make your day/evening at the beach a great experience:
Sunscreen – You'll be glad we reminded you.
Water – Keep in mind you'll probably get thirsty throught your stay and will need to keep hydrated.
Beach Chairs – You'll use these plenty for enjoying a relaxing beach day/night
Beach Blankets – When you want soak some sun, take an after-swim nap, or take a break from sitting/standing.
Towels/Swimwear – Think ahead and prepare for some fun in the water.
Coolers/Insulated Lunch Boxes – If you plan on bringing some food/refreshments that need to stay cold, you might consider bringing one.
Beach/River/Water Sandals – You may want to get into the water but with foot protection, so these may come in handy.
Sports Equipment – Bicycle, Football, Hula Hoops, Volleyball & net, and any other type of fun sports equipment you might want to share.
Beach Umbrellas – Keeps you under the shade.
Plastic Bags – Keep your wet clothes separate.
Throws/Blankets – Later in the evening you may want to cozy up with a blanket as it will get cold at night.
Sweaters/Long Pants – Again, it does get colder later in the evening. Keep yourself warm.
Firewood – Have any extra wood laying around? Bring some for our fire pit.
BBQ/Cooking Utensils – Do you have portable cookware? We'll need some where to cook those burgers.
Propane Only BBQs – Only propane BBQ's are allowed at Bolsa Chica State Beach.
No enclosed tents. (However, EZ-UP/Canopies (half tents) and open tarps are okay).
Other Recommendations? – Post them on our FB Event page.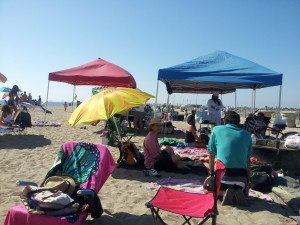 BEACH PARKING & FEE: $15.00 per vehicle (9 persons or less per vehicle), $14.00 for seniors. $30.00 for over-sized vehicles. It is best to arrive prior to 10 am to get good parking. It gets very crowded this time of year, so if you don't want to spend hours waiting in line and trying to find parking, it is advised that you come early or later in the evening, not midday. If you come after, you may get locked out out of a full parking lot. And they will only allow people in once a number of people have left. So please get there earlier in the day.
BOLSA CHICA STATE BEACH (PARKING FEE) INFO:
DOG FRIENDLY?: Not allowed. No Dogs allowed on sand, they can be on a leash on paved multi-use trail (bike path) only. We recommend leaving your pets at home, or with a designated caretaker while you're at this event.
DISCLAIMER: LA Trail Hikers and its Leads/Organizers/Participants do not take responsibility for any harm, bodily injury, accidents, or damage to personal property. By attending the event, you confirming that you understand that all outdoor activity such as bicycling, swimming, and all other beach activity may have an associated danger, and will not hold any hike lead/organizer, participant, LA Trail Hikers, or any group associated pet responsible for any hazard to your well being. We are not responsible for any loss or personal injury.